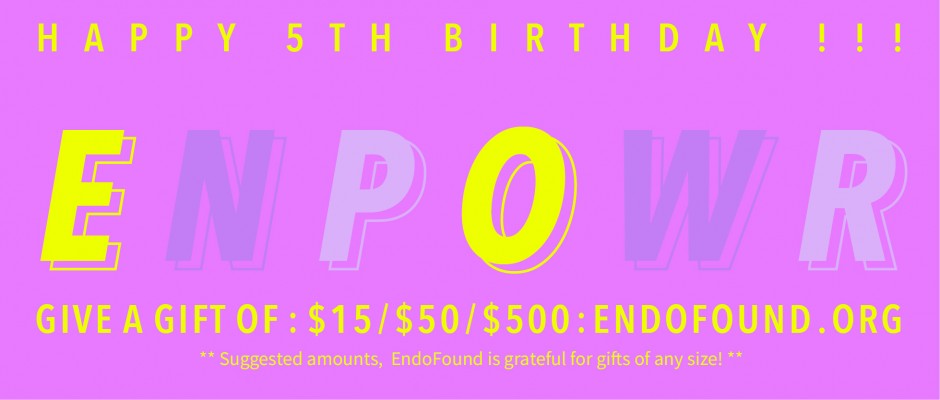 This fall, The Endometriosis Foundation of America's ENPOWR Program will mark its 5th birthday with a very special fundraiser. The goal? Raise $50,000 from our supporters, with all proceeds going towards the creation of a video version of our popular ENPOWR lesson.
To date, ENPOWR, which stands for ENdometriosis: Promoting Outreach and Wide Recognition, has educated 30,000 pupils in schools nationwide and as far-flung as Nigeria and Jamaica.
The video lesson will include all the essential information found in our ENPOWR materials in an easy-to-understand, easy-to-use format that teachers worldwide can access and play in their classrooms. Help us make this dream a reality by making a birthday gift to ENPOWR today.
It's easy! Wish ENPOWR a Happy Birthday by heading over to our donate page. Make sure to check the "ENPOWR's 5th Birthday" box when filling out your gift information.
Want to give in a different way? Celebrate ENPOWR's 5th Birthday by creating an event with Everyday Hero! You can bring endometriosis education and the ENPOWR party to your community by creating an original event to benefit ENPOWR.
Email events@endofound.org for more info!
EndoFound is working to raise
$50,000
to produce and distribute our video!