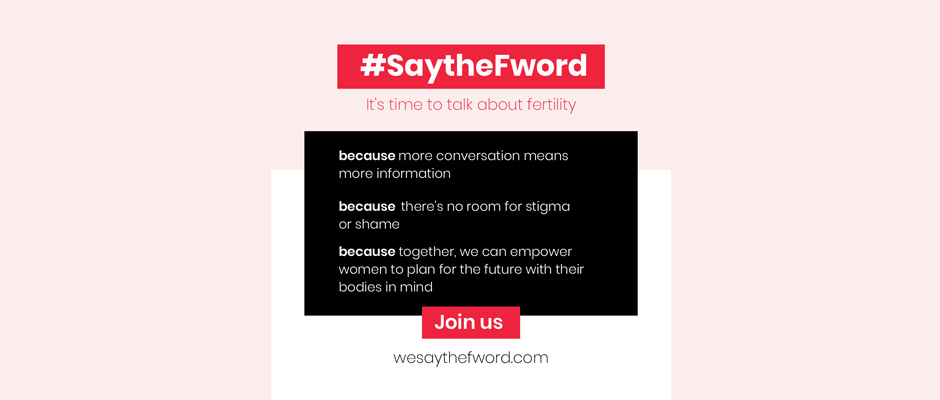 TAKE THE PLEDGE
The Endometriosis Foundation of America (endofound.org) is excited to announce that we have partnered with Celmatix, a next-generation women's health company transforming the way women and their physicians leverage genomics and data to make more informed, proactive reproductive health decisions, for #SaytheFword - FERTILITY!
#SaytheFword is starting a national dialogue about women's health because no woman should feel embarrassed, afraid or inhibited to talk about her body! It's time to break the silence and start talking about fertility and reproductive health. So join us and pledge #SaytheFword at www.wesaytheFword.com. Celmatix will donate $1 to @endofound. Make sure to tag @enfofound and @Celmatix So come on and say it! #SaytheFword in 2018 and help us raise $25,000 so we can shatter stigmas and empower women to take control of their health.
HELP US GO VIRAL
Inspire others with your story! Go to @endofound and tell us why you are pledging to #SaytheFword. Make sure to hashtag @Celmatix
ENTER TO WIN THE FWORD SWEEPSTAKES
Visit #wesaytheFword for a chance to win! Each week new prizes will be added.