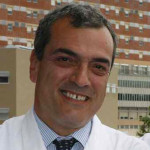 Errico Zupi, MD is Associate Professor in the Department of Obstetrics and Gynecology at the University of Rome "Tor Vergata" in Rome, Italy. He is the author of over 140 publications, 2 books and 4 book chapters. Dr. Zupi was Editor of the Journal of the American Association of Gynecologic Laparoscopists from 1998 to 2001 and is an ad hoc reviewer for the Journal of Minimally Invasive Gynecology, Fertility and Sterility and the American Journal of Obstetrics & Gynecology.
Disclaimer: The opinions shared by each of our panelists and speakers belong to each of them respectively and may not accurately reflect the beliefs of the EndoFound organization as a whole.
Please register (free registration) to receive the password to access the presentations.