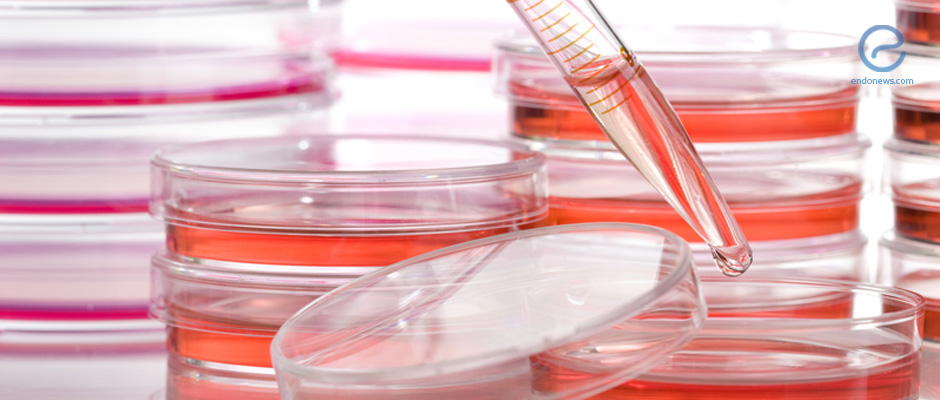 The ROSE Study: Defining the Genetic Components of Endometriosis
For the second consecutive year, the Endofound has supported the Research OutSmarts Endometriosis (ROSE) Study at Northwell's Feinstein Institute for Medical Research. ROSE seeks to identify genetic markers associated with endometriosis by characterizing various tissues found in women with the disease and those without it. We are hopeful that this classification will allow for the development of a diagnostic tool to be used in the clinical setting. We are thrilled by the progress ROSE, has made and can't wait to see more of its outcomes!
ARID1A Expression and Endometrioid Carcinoma
The Endofound supported Dr. Robert Kurman and the Departments of Pathology, Oncology, and Gynecology at Johns Hopkins Medicine to produce this study on the loss of ARID1A and its role in tumore progression from ovarian endometriotic cyst to clear cell and endometrioid carcinoma. Its findings are key to helping us understand the relationship between endometriomas and endometrial cancer.
Endometriosis on a Population Level
The Endofound has recently teamed up with Noemie Elhadad, PhD, the Chair of the Health Analytics Center at Columbia's Data Science Institute, to investigate epidemiological patterns of disease. With access to over 500 million medical records, Dr. Elhadad and her team will use models to investigate various aspects of endometriosis including prevalence, treatment frequencies, and the patient experience. These results will help bring much-needed attention to this public health issue!
Stigma, Disease Perceptions, and Quality of Life Impact Among Adolescents
While many studies investigate the clinical aspects of endometriosis with diagnosed adult patients, very little attention is paid to how endometriosis is perceived by general populations of adolescents. In response to this, Endofound has partnered with Jhumka Gupta, ScD, Assistant Professor at the George Mason University Department of Global and Community Health, to conduct focus groups to explore how adolescent boys and girls view endometriosis and its impacts. This qualitative data will offer insights related to stigma, quality of life impact, and support-seeking behavior within this population. Once complete, the findings will help inform the ENPOWR Project's approach to educating young people about endometriosis, and how to encourage them to get help when necessary. More broadly, the findings aim to help guide empirically-informed public health programming on endometriosis.
Endometriosis and Intestinal Permeability
Endometriosis may be thought of, in part, as an autoimmune and inflammatory disease process. Autoimmune disease has previously been thought of as the overlap of genetic susceptibility combined with environmental triggers. A new paradigm for autoimmune disease involves genetic susceptibility combined with environmental triggers and impaired intestinal permeability as the window of exposure. The objective of the project is to determine whether patients with a surgical diagnosis of endometriosis have impaired intestinal permeability as compared with healthy controls. It is a proof of concept trial to establish whether there is a relationship intestinal pathology and endometriosis warranting future research. Principal Investigator - Shanti I. Mohling, MD, University of Tennessee
If you are interested in participating in research, please contact the Endofound at generaladmin@endofound.org.