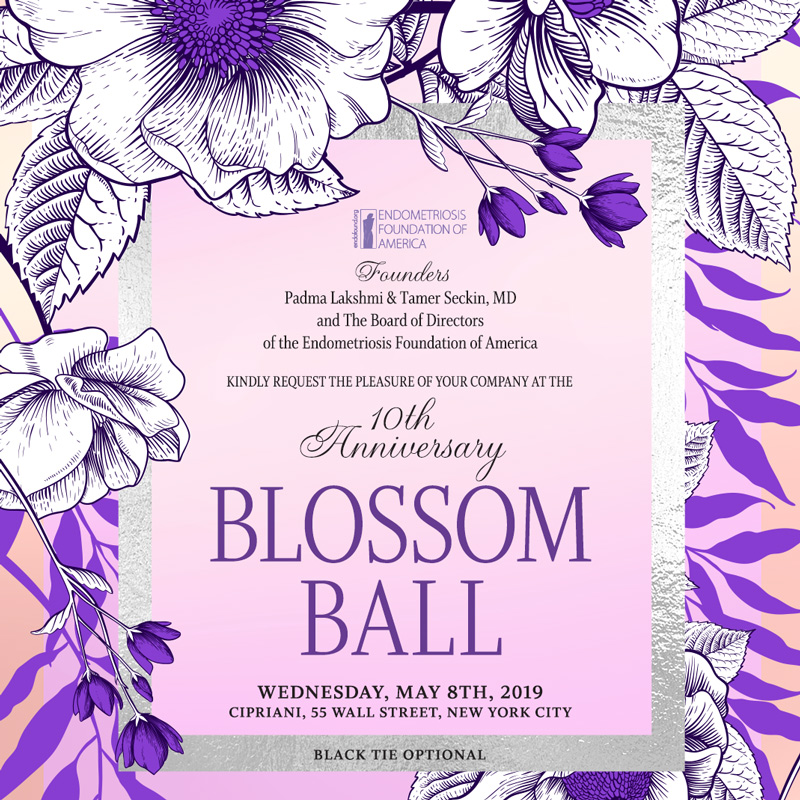 Blossom Ball 2019
WEDNESDAY, MAY 8TH
Cocktails 6:00 pm
Dinner 7:00 pm
Cocktails & Dancing 9:30 pm – 11:00 pm
Cipriani Wall Street
55 Wall Street
CO-CHAIRS
Subrata De & Sandra Gelbard, MD.
HONORARY COMMITTEE
ANN CURRY
WHOOPI GOLDBERG
TIA MOWRY
MEHMET OZ, MD
DAVID PATERSON
MADELEINE RUDIN
EILEEN GUGGENHEIM
DONNA CRUZ
KEVIN CAHILL, MD
Molly Qerim Rose is the host of First Take, ESPN's live weekday morning (10 a.m.- noon) debate show with Max Kellerman and Stephen A. Smith, a position she has held since July 2015. In August 2018, she was named the host of Fantasy Football Now, the award-winning, three-hour fantasy football show featuring Matthew Berry, Tim Hasselbeck, Field Yates and Stephania Bell.
Qerim Rose, who began her career working for ESPN digital media and ESPN Mobile, rejoined the company July 1, 2015. Her first assignment was hosting ESPN2's SportsNation (3-4 p.m.) July 1 – 2. On July 13, she began as host of First Take.
Qerim Rose was previously an anchor and reporter for the NFL Network, hosting NFL AM and NFL Fantasy Live from 2012 – 2015. Prior to that, she served as an anchor/reporter for CBS Sports Network from 2010 – 2012, focusing primarily on college football and basketball (NCAA Tournament).
Qerim Rose began her career at ESPN in 2006, conducting interviews with athletes and celebrities for ESPN.com and ESPN Mobile. She covered the Super Bowl, the Heisman Trophy presentation, the NBA Draft, the NBA All-Star Game and the MLB All-Star game, providing on-site reporting and interviews.
In 2008, Qerim Rose added television duties, serving as interactive host for College Football Live on ESPN and as the breaking news reporter for Fantasy Football Now on ESPN2. She was honored with an Emmy for her contribution to the show.
Qerim Rose also co-hosted ESPNU's Campus Connection. She covered UFC from 2007 – 2013 across various networks, including serving as the original host of MMA Livewhen it debuted on ESPN.com.
A native of Cheshire, Conn., Qerim Rose graduated from the University of Connecticut with a bachelor's degree in communications and a minor in business administration. She received a masters' degree in broadcast journalism from Quinnipiac University.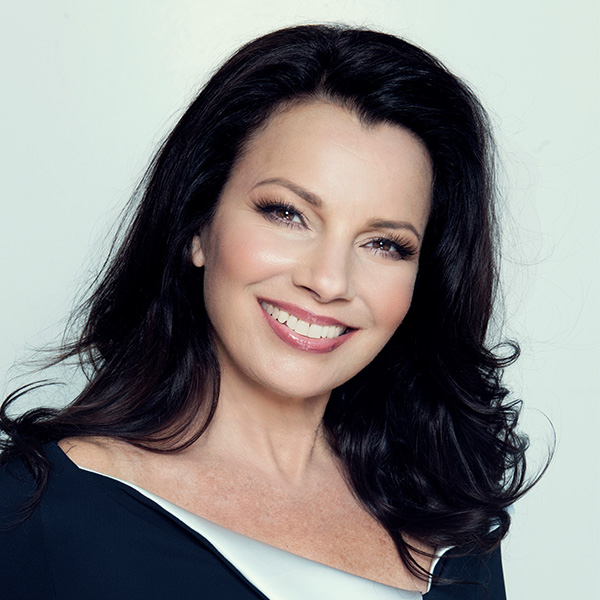 Fran Drescher is a diversely accomplished career woman. She has found success in the fields of writing, producing, directing, creating, philanthropy and activism in the areas of health, arts, education, environment and civil liberties.
Fran is a two-time Emmy and Golden Globe nominee for her performance of the title role in The Nanny, which she also created, executive produced & directed several episodes. Her latest project is NBC's Uninsured, a pilot from The Goldbergs executive producers Dan Levy and Doug Robinson.
She is proficient in directing both multi-camera as well as single camera comedy and drama. She considers herself an "Actors' & Writers'" director (having experience & success in both) as well as a keen eye for visual composition, which Fran attributes to being a fine art collector.
Fran created, wrote, produced and directed the single camera sit-com pilot Day-Trippers for MTV Networks, and she also directed the auspicious 99th episode of the single camera medical-drama-series Strong Medicine for Lifetime Network.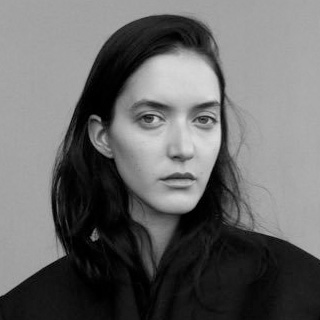 Alaia Baldwin is a 26 year old model and student from New York. Currently, Alaia continues to pursue a career in modeling and is also a student at The New School, with a focus in nutrition and natural medicine. Alaia hopes to intermingle her passion for health with her more recent diagnosis with Endometriosis. After being diagnosed in 2016 by Tamer Seckin, she has been extremely driven to spread awareness and help other women with this disease. Alaia hopes to use her modeling platform and nutritional advice, from her own experiences, to help others who are suffering and need support. Joining the junior board is another platform that Alaia can employ to help shift the taboo and bring awareness nationwide.
Alicia Menendez is a journalist and multimedia storyteller. Named "Broadcast Journalism's New Gladiator" by Elle Magazine, "Ms. Millennial" by The Washington Post, and a "Content Queen" by Marie Claire, Alicia has quickly become a force in American media. She currently works as a co-host of Amanpour & Co., a global affairs show which airs on PBS and CNNi; a contributing editor at Bustle, the largest independent media property for Millennial women; and the host and co-EP of the Latina to Latina podcast. Her first book, on women, likeability and success, will be published in Fall 2019 by Harper Collins Business. A native of Union City, New Jersey and a graduate of Harvard, she lives in Miami with her husband and daughter.
Resistance Revival Chorus
Fresh off their inspiring performance with Kesha at the Grammy Awards and a recent collaboration with Philip Glass and Carly Simon at Carnegie Hall, the Resistance Revival Chorus only grows louder since their first public appearance as a flash mob in Times Square in July 2017. The Resistance Revival Chorus is a collective of more than 60 women who join together to breathe joy and song into the resistance and to uplift and center women's voices. The great artist and activist Harry Belafonte once said, "when the movement is strong, the music is strong." In that spirit, the Resistance Revival Chorus hosts a series of regular musical events, Resistance Revival Nights, where the community gathers to rejuvenate our spirits and honor the protest songs that have historically been central to civil rights movements. We believe that art and culture are essential to changing hearts, minds, and history; and we commit to the principle that joy is in itself an act of resistance.


THANK YOU TO ALL OUR SPONSORS