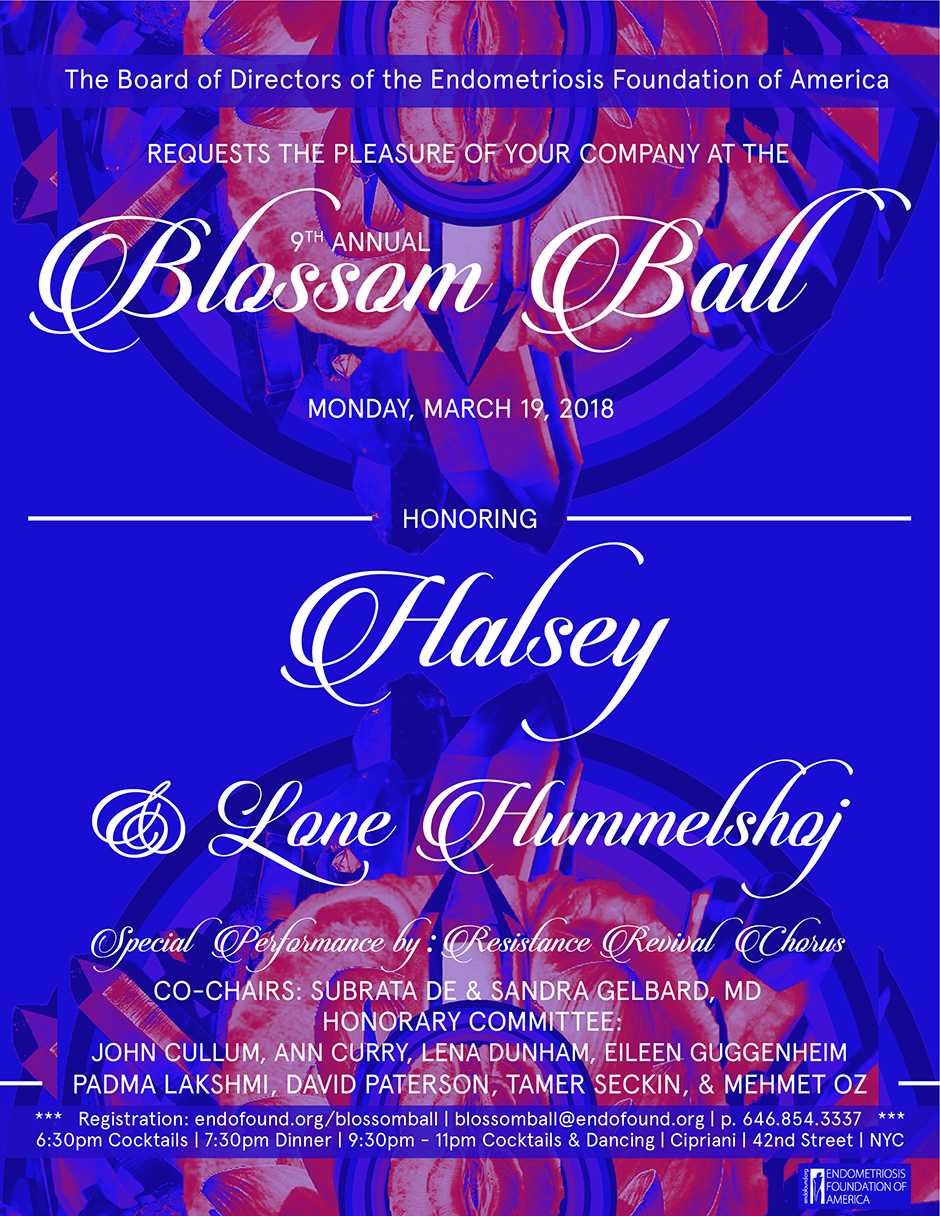 Our 9th Annual Blossom Ball is bound to be a feast for the senses. The glamorous Cipriani 42nd Street will be in full bloom for the black-tie affair. Our honorable guests from the medical, research, charity and entertainment worlds will mix and mingle as we recognize our two honorees, singer Halsey and endometriosis activist and researcher Lone Hummelshøj. The Blossom Ball will be informative, educational and fun—a cocktail hour will be followed by a multi-course sit-down dinner with a lively afterparty to follow. We look forward to seeing you there!
Co-Chairs
Subrata De & Sandra Gelbard, MD.
Honorary Committee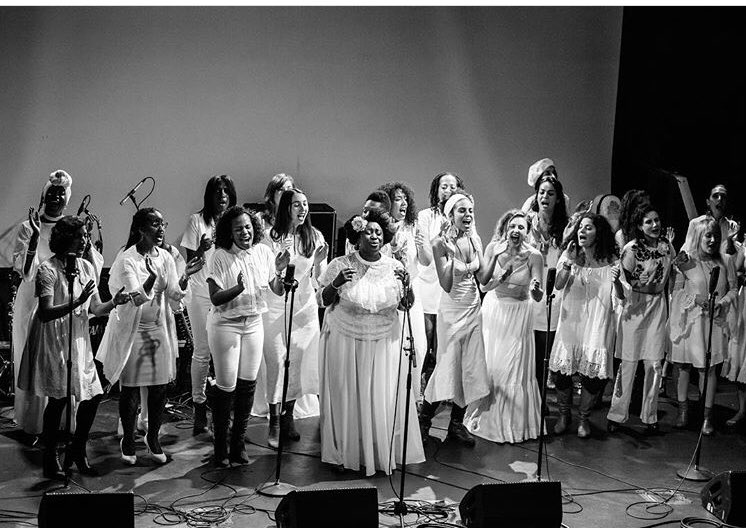 Special Performance by Resistance Revival Chorus
David Paterson
Ann Curry
Lena Dunham
Mehmet Oz, MD
Eileen Guggenheim
Padma Lakshmi
John Cullum
Tamer Seckin, MD
2018 Blossom Ball Honorees
Halsey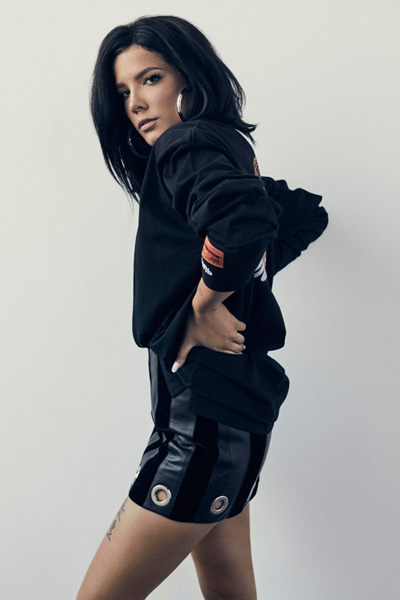 GRAMMY Award-nominated, multi-platinum alternative pop maverick Halsey has been hailed by Billboard Magazine, Forbes, and MTV as "the voice of her generation." But just a few years ago Halsey was still Ashley Nicolette Frangipane, a New Jersey teen who'd escaped her chaotic family life for New York, writing poetry, and scrounging money for concerts and her next slice of pizza.

In 2014 she recorded a song called "Ghost" about her junkie ex-boyfriend and put it on SoundCloud. It blew up online and record labels came calling—overnight. It wasn't long before she signed to Astralwerks and began opening on major tours for the likes of The Weeknd.

After her EP, Room 93, Halsey released her first full-length album, Badlands, which debuted at number two on the Billboard charts in August 2015. The album went platinum and scored more than two billion streams, and Halsey was the most tweeted artist at both SXSW and Coachella.

She has since sold out performances at venues on five continents, including Madison Square Garden. She won the 2016 Breakthrough Artist Award at Music Biz, spoke up for disenfranchised teens at the United Nations, and trended worldwide on Twitter 14 times. She performed at the American Music Awards, with Bono on Jimmy Kimmel Live to benefit the (RED) Foundation, and with Justin Bieber on The Today Show.

Halsey closed out 2016 with an emotional performance at the Nobel Peace Prize Concert. Accompanied by an orchestra, she made a statement with her jacket emblazoned with "20:1"—representing the ratio of male-to-female Nobel Prize recipients. She began 2017 on the cover of Forbes magazine's 30 Under 30 issue alongside Michael Phelps.

Now 23, Halsey talks openly about mental illness, race, queerness, and sexuality. She has also been incredibly open about her own battle with endometriosis, paving the way for so many women to understand their own experience with this chronic pain. Her inspiring message following surgery was a bright light for us all: "If you suffer from chronic pain or a debilitating disease please know that I have found time to live a crazy, wild, rewarding life AND balance my treatment and I hope so much in my heart that you can too". She has raised money and awareness for LGBT ally organizations; for My Friend's Place, an L.A.- based homeless youth organization; and for GLSEN, an organization that helps LGBT kids in school. In January 2017 Halsey participated in the Women's March in D.C. and donated $100,000 to Planned Parenthood, thanks to her Twitter fans. These are just a few of the reasons why she's as much of a badass offstage as on.
Lone Hummelshøj,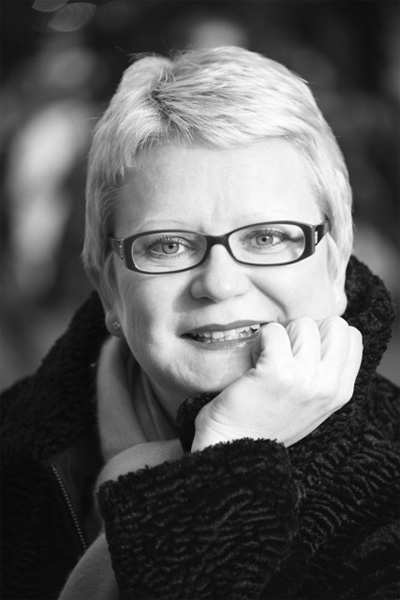 Lone Hummelshoj is well known as an advocate in the field of endometriosis, in particular for her work in getting the disease recognised at policy level. She originally made history in 2002 when she was instrumental in the implementation of the first (and only) national legislation, which provides referral guidelines to centralised specialist centres for the treatment of endometriosis in Denmark recognising the need for highly skilled expertise in the management of the endometriosis. She made history again when, in 2006, endometriosis was added to the working agenda of the European Commission, which consequently funded an endometriosis project through its Public Health Programme in May 2007. Lone addressed 100 female state legislators in Washington DC in 2011, highlighting the personal and societal burden of endometriosis, and is presently a member of the Women's Health All Party Parliamentary Working Group in the UK.
Lone Hummelshoj has been the Chief Executive of the World Endometriosis Society (WES) since September 2005, and the Chief Executive of the World Endometriosis Research Foundation (WERF) since co-founding WERF in July 2006.
On behalf of WES Lone project managed the first global effort to reach consensus on the management of endometriosis, as well as four subsequent consensuses on: classification, diagnosis, patient centred outcomes, and centres/networks of expertise and specialist care. These initiatives now involve 38 national and international stakeholder organisations across the world. She also project managed four international workshops agreeing to research priorities in endometriosis, has overseen four successful World Congresses on Endometriosis, and is working with the ESGE and ESHRE to provide practical guidelines on the surgical management of endometriosis.
On behalf of WERF Lone has raised more than a million euros to conduct multiple ground breaking studies to prospectively establish the significant burden of endometriosis on women's lives in order to justify legislative funding for basic research into disease mechanisms and targeted treatments. She coordinated the global effort to develop standardised patient and surgical data collection tools and harmonisation of SOPs in the collection of biospecimens to enable large-scale, cross-centre, epidemiologically robust research into the causes of endometriosis, novel diagnostic methods, and better treatments. The resulting WERF EPHect tools presently are being translated into ten additional languages under her supervision and are currently adhered to in 18 collaborating institutions contributing for the first time to large, comparable, data-sets in endometriosis research (and validation thereof).
Lone co-founded the Danish Endometriosis Society in 1997, chaired it for seven years, where she oversaw two innovative national awareness campaigns and secured close collaboration between "physicians" and "patients" – in addition to securing the above-mentioned legislation for national referral centres for specialist care.
Since 2005, Lone has published endometriosis.org, the largest online global forum for evidence-based facts on endometriosis. Endometriosis.org has ~2,500 daily visitors, and 15.5K followers on Twitter.
Lone has presented across the globe on the impact and burden of endometriosis, is regularly utilised as a session/meeting organiser and chair, and has an impressive list of publications for a layperson. She is active in the AAGL, ESHRE, and ASRM Special Interest Groups on Endometriosis; a member of the Royal Society of Medicine; an ad hoc peer reviewer for five scientific journals; and is on the Faculty of F1000 Medicine for Women's Health.
Lone Hummelshoj has a background in sales and marketing (13 years with IBM – managing large clients within the financial services sector in Europe), and has worked as a freelance business development consultant since 1996, specialising in strategic marketing, project management, and facilitation.