Established by EndoFound founder Dr. Tamer Seckin, the annual Harry Reich Award recognizes endometriosis specialists and scientists who are making a difference in women's lives through their practice, research, and advocacy efforts. The award is named in honor of Dr. Harry Reich, who is a member of the EndoFound's Scientific Advisory Counsel, a lifelong endometriosis specialist, and a women's health advocate. More information about Dr. Reich and previous award winners can be found below.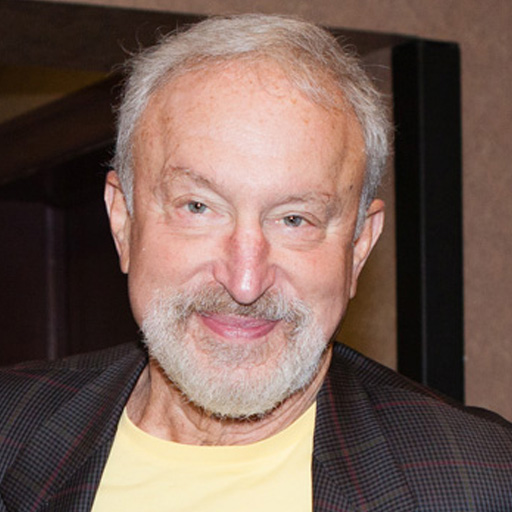 Harry Reich, MD, FACOG, FRCOG, FACS is a pioneer in the field of laparoscopic surgery, having performed many firsts, including the first laparoscopic hysterectomy, the first pelvic lymphadenectomy for cancer, and the first excision of cul-de-sac endometriosis that included rectal resection. A graduate of Lehigh University and the Royal College of Surgeons in Ireland, Dr. Reich was Director of Advanced Laparoscopic Surgery at Columbia Presbyterian Medical Center until 2000. Consistently listed among the Best Doctors in America, Dr. Reich has operated in more than 60 countries, introducing advanced laparoscopic surgery to many of them including Russia, Australia, and Argentina. In 1991, Dr. Reich received the first Excel Award for his extraordinary contributions by the Society of Laparoendoscopic Surgeons (SLS) and in 1997, he became the first non-European given honorary membership in the European Society of Gynecologic Endoscopy. Dr. Reich is an Honorary Professor in Russia and Romania, and was appointed a Fellow (ad eundem) of the Royal College of Obstetricians and Gynecologists in 2012 for his pioneering work in the field of endoscopy and has been the chairperson of the advanced laparoscopic course in Moscow, Russia for the past 20 years. He is the co-author of several of textbooks including the TEXTBOOK OF LAPAROSCOPY, 2nd and 3rd Editions (1994 and 1998), PRINCIPLES OF LAPAROSCOPIC SURGERY: BASIC AND ADVANCED TECHNIQUES (1995), and LAPAROSCOPIC HYSTERECTOMY (1993). He served as president of the SLS (1994) and of the International Society for Gynecologic Endoscopy. Though retired, Dr. Reich remains actively involved in many medical organizations, and serves as the Medical Director for the Endometriosis Foundation of America, as well as a reviewer for multiple gynecologic scientific journals. Dr. Reich was also honored at the 2009 Blossom Ball.
---
2023 Honorees: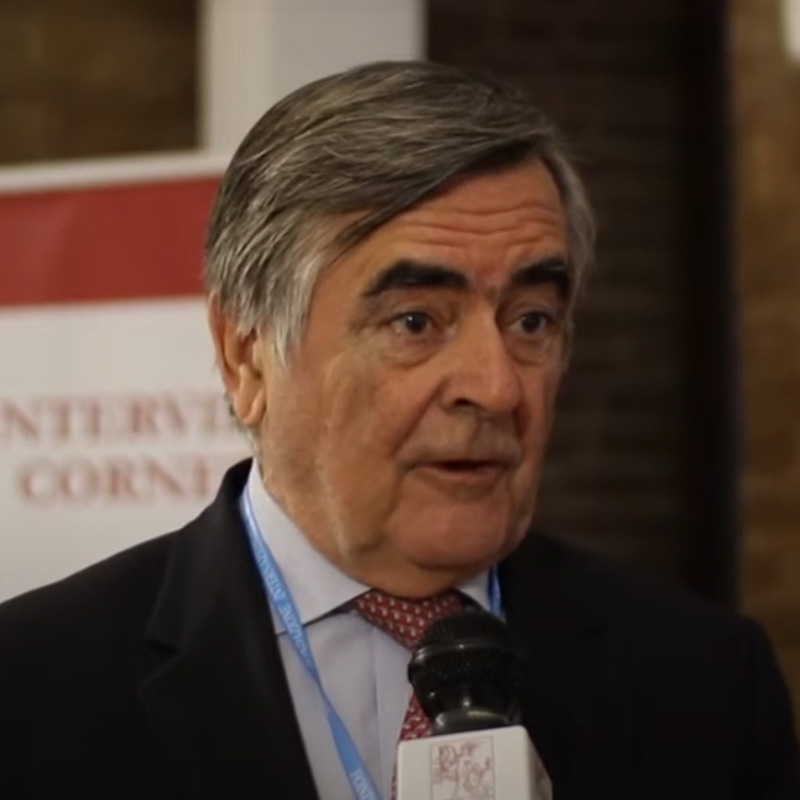 Director of SRI (Infertility Research Unit) and Professor emeritus, Catholic University of Louvain.
Prof. Donnez was the first President of the recently created International Society for Fertility Preservation (until end of 2010) and has been elected in Februari 2009 at the Royal Belgian Academy of Medicine.
---
Chief Scientific Officer, Celmatix
Dr. Palmer is a biopharmaceutical veteran with over 30 years of experience in drug discovery and development. This includes a rare combination of R&D expertise as a pharmaceutical executive at top global biopharmaceutical companies, scientific founder of a biotech that was acquired by a public pharmaceutical company, and as a thought leader at an academic institution pioneering new uses of DNA-encoded libraries in drug discovery.
---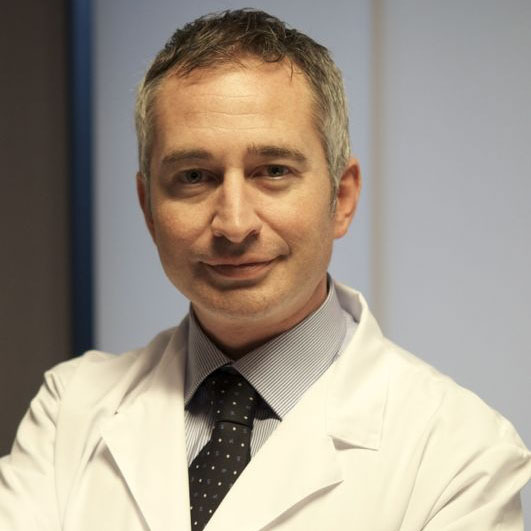 Director of the National Center for Endometriosis (Malzoni Group); Chief of the Center for Advanced Pelvic Surgery; Honorary-Professor Emeritus at the University and Research Centre in Moscow (RUSSIA); Scientific Director of the Malzoni Group
Mario Malzoni is a world-renowned endometriosis specialist recognized for his extraordinary skill and multi-organ surgical work. He utilizes an innovative three-dimensional laparoscopic technique to increase surgical precision and accelerate recovery time. Dr. Malzoni serves as Director of the National Center for Endometriosis (Malzoni Group) and Chief of the Center for Advanced Pelvic Surgery. He is also Honorary-Professor Emeritus at the University and Research Centre in Moscow (RUSSIA), Scientific Director of the Malzoni Group, and past President of the Italian Society of Gynecological Endoscopy (SEGI).
---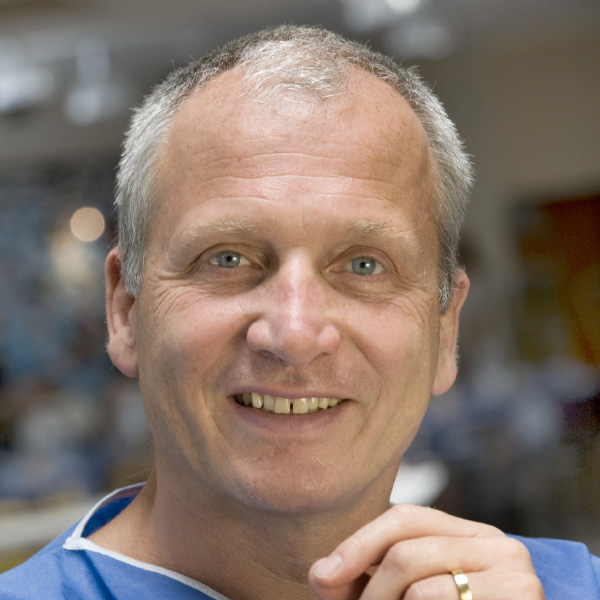 Director for Advanced Courses in Gynecological Endoscopy at IRCAD France, founder of MIS Academy in Dubai and past President of the European Society for Gynaecological Endoscopy, Pr. Arnaud Wattiez has been a mentor and instructor to surgeons in minimally invasive gynecologic surgery all over the world.
Pr. Wattiez's work is at the forefront of technical advances in endoscopic gynecological surgery and is Chairman of the European Academy of Gynaecological Surgery (EAGS).
Pr. Wattiez is a professor at the University of Strasbourg since July 2015, and he is the head of the gynecological department at Latifa Hospital in Dubai. Pr. Wattiez has had the distinction to be awarded for his contributions in international teaching in MIGS, honorary professorships at Russian Academy of Medical Sciences, Lièges University, and the Catholic University of Rome. Since 2004 he has served as Director for Advanced Courses in Gynecological Endoscopy of IRCAD (Institut de Recherche Contre les Cancers de l'Appareil Digestif ) [translation: Institute for Research on Cancer of the DigestiveTract].
---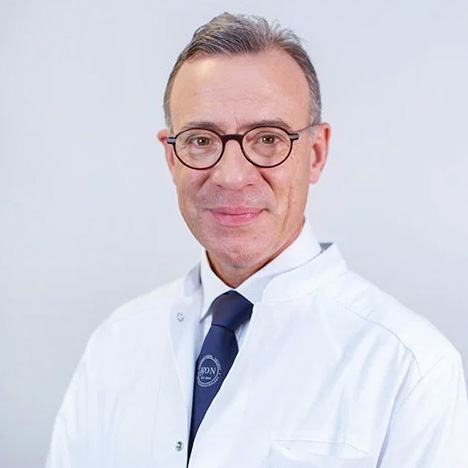 Marc Possover began his medical studies at the University of Nancy in France at the age of 15 and graduated at the age of 22. He is a specialist in Gynecology and Obstetrics as well as a certified specialist in Special Operative Gynecology and Oncological Surgery.
Prof. Possover is Director of The Possover International Medical Center AG in Zurich, Professor of Neuropelveology at the University of Aarhus, Denmark, and Associate Professor at the University of Cologne, Germany. Prof. Possover is also the Honorary and Founding President of the International Society of Neuropelveology (www.theison.org), the pioneer of minimally invasive surgical techniques for the treatment of pelvic gynecological tumors and deep infiltrating endometriosis, and the world's leading expert in the treatment of pelvic nerve disease.
Prof. Possover is nationally and internationally renowned for his research, academic and clinical merits in the fields of gynecological oncology, surgical endometriosis treatment and Neuropelveology.
He has written scientific papers for numerous scientific journals and published articles in various medical textbooks and reference books. His numerous awards from leading and highly respected medical associations prove his competence and exceptional knowledge.
---
2019 Honoree: Ray Garry, MD, PhD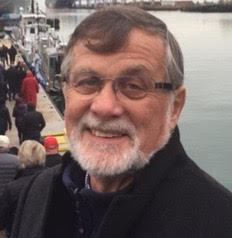 I have recently retired from full-time practice as an OB GYN consultant. I worked mostly in the north of England but for the last 6 years of my practice was a full Professor at the University of Western Australia, Perth. My main interests have been the development and particularly the long term assessment of outcomes of various minimal access surgical procedures and have had over 100 papers published in the peer review literature including 6 RCTs and several contributions to Cochrane Reviews. I was the editor of the periodical Gynaecological Endoscopy for 10 years and was chairman of the RCOG Endoscopic Surgery Training committee during the early days of our speciality. I have a wife of 51 years, 3 children and seven grandchildren the latter of whom take up an increasing part of my retirement time.
---
Lone has made it her mission to raise the profile of endometriosis on a global level. The editor-in-chief of Endometriosis.org is also responsible for organizing the world congresses on endometriosis. In addition to those duties, Lone is also the Secretary-General of the World Endometriosis Society (WES), a post she's held since 2005. She is a reviewer for multiple scientific journals and has co-authored more than 40 peer-reviewed papers and chapters on endometriosis.
---
Farr Nezhat, MD, FACOG, FACS is an Adjunct Professor of Obstetrics, Gynecology, and Reproductive Medicine at the School of Medicine at Stony Brook University. He is the Director of the Division and Fellowship in Minimally Invasive Gynecologic Surgery and Robotics, Department of Obstetrics and Gynecology, at Winthrop University Hospital.
Recognizing the potential impact of minimally invasive surgery in the treatment of gynecologic cancer, Dr. Nezhat completed a fellowship in gynecologic oncology at Mount Sinai Medical Center. Subsequently, he was able to refine and develop laparoscopic operative techniques for efficient, safe and effective application in gynecological oncology. His work resulted in several groundbreaking publications on laparoscopic and robotic management of cervical, endometrial and ovarian cancer. He developed an interest in cancer arising from endometriosis, resulting in widely recognized, influential studies.
He contributes prolifically to the scientific and medical literature, having authored over 200 manuscripts, four textbooks and dozens of book chapters. He organizes numerous post-graduate courses and is a regularly invited faculty member at national and international professional societies and congresses.
He was a founding member of The Society of Laparoendoscopic Surgeons, established in 1992, and has continuously served the SLS in various board positions since 1994, including President, Vice President and Treasurer. Dr. Nezhat's surgical fellowship program is certified by SLS.
---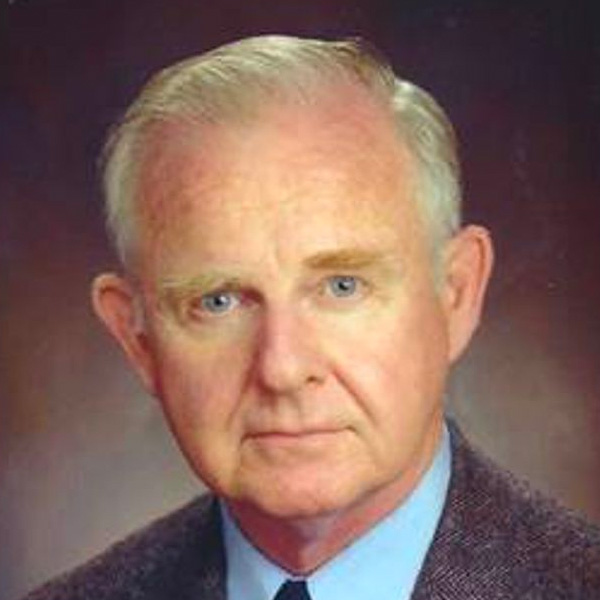 Ronald Elmer Batt, MD, PHD is Professor of Gynecology at the University at Buffalo, State University of New York. He earned a BS in Natural Sciences from Niagara University and his MD from the University of Buffalo. After completing eight years of post-doctoral training, he became a Diplomate of the American Board of Obstetrics and Gynecology and a Fellow of the Royal College of Surgeons (Canada). He earned his MA and PhD in history from the State University of New York at Buffalo. Dr. Batt was recruited to the full-time faculty of the University at Buffalo in 1993.
A recipient of the 2004 ACOG-Ortho/McNeil Fellowship in the History of American Obstetrics and Gynecology, Dr. Batt served as co-chair of the Sesquicentennial Committee of the University at Buffalo School of Medicine and Biomedical Sciences, 1846-1996. In 2011, he published A History of Endometriosis, London: Springer- Verlag, the first scholarly history of endometriosis in 150 years.
For nearly 30 years, Dr. Batt focused his private practice on endometriosis-associated infertility and conservative surgery for endometriosis in the infertile couple. During these years, he studied pelvic peritoneal pockets. In 1985, he observed bilateral peritoneal pockets with endometriotic brim nodules and postulated they were congenital endometriosis. Dr. Batt presented lectures at international meetings based on this research, which included, "Congenital and Acquired Endometriosis," "Congenital Endometriosis," and "Müllerianosis."
Following years of research, Dr. Batt and colleagues published the theory of Müllerianosis in 2007. In 2009, guided by Müllerianosis theory, Signorile et al. discovered endometriosis and adenomyosis in human female fetuses between 15 and 25 weeks gestation, and published, "Ectopic endometrium in human fetuses is a common event and sustains the theory of müllerianosis in the pathogenesis of endometriosis, a disease that predisposes to cancer". In 2013, Drs. Batt and Yeh published "Müllerianosis: Four Developmental (Embryonic) Müllerian Diseases."
---
2015 Honoree: Robert N. Taylor, MD, PHD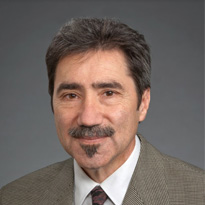 Robert N. Taylor, MD, PHD Robert N. Taylor, MD, PhD is Vice Chair for Research in the Department of Obstetrics and Gynecology at Wake Forest School of Medicine. Previously, he was Professor of Obstetrics and Gynecology at Emory University and Director of the Center for Reproductive Sciences at the University of California, San Francisco (UCSF). Dr. Taylor received his undergraduate education at Stanford University and completed the combined MD-PhD program at Baylor College of Medicine. His graduate work on the molecular biology of estrogen action was performed under the supervision of Roy G. Smith, PhD and Bert W. O'Malley, MD. Dr. Taylor trained as a resident in Obstetrics and Gynecology and subsequently as a fellow in Reproductive Endocrinology with Robert B. Jaffe, MD at UCSF. He then completed a postdoctoral fellowship with Lewis T. ("Rusty") Williams, MD, PhD in the Howard Hughes Medical Institute at UCSF, where he studied the regulation of placental angiogenesis by growth factors and their receptors. He is a board-certified obstetrician-gynecologist and reproductive endocrinologist widely published in the areas of endometriosis, embryonic implantation, and early pregnancy complications. Dr. Taylor serves on influential international, national, and state executive committees including the American Board of Obstetrics and Gynecology, NIH Reproductive Scientist Development Program, several NIH Women's Reproductive Health Research advisory boards, and the California Institute for Regenerative Medicine. He is honorary secretary of the World Endometriosis Society and Past President of the Society for Gynecologic Investigation.
---
2014 Honoree: Linda C. Giudice, MD, PhD, MSc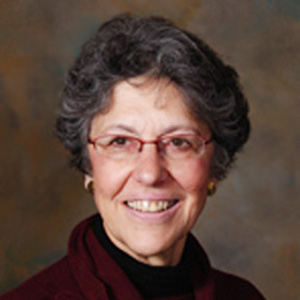 Linda C. Giudice, MD, PhD, MSc is Distinguished Professor and Chair, The Robert B. Jaffe, MD Endowed Professor in the Reproductive Sciences Department at the University of California, San Francisco. She earned her PhD in biochemistry at UCLA and completed her postdoctoral fellowship at Rockefeller University, working under Nobel Laureate, Gunter Blobel. She earned her medical degree at Stanford University and completed her residency in obstetrics and gynecology at Stanford and Washington University in St. Louis, and a fellowship in reproductive endocrinology and infertility at Stanford. An esteemed biochemist, gynecologist, and reproductive endocrinologist, her research focuses on environmental impacts on reproductive health, steroid hormone signaling in human endometrium, endometrial-placental interactions, endometrium as a mucosal tissue, and translational applications of human embryonic and endometrial stem cells. Her clinical interests are endometriosis, infertility, assisted reproduction, and implantation and ovulatory disorders. She is director of the Center for Research on Origins and Biological Consequences of Human Infertility and the UCSF Women's Reproductive Health Research Career Development Center. A co-author of Endocrinology, 7th Edition and Women's Health Review, and a recipient of numerous awards, Dr. Giudice is an immediate past-president of the American Society for Reproductive Medicine and a member of the Institute of Medicine of the National Academy of Sciences.
---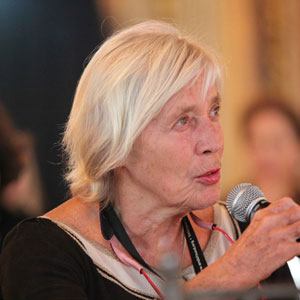 Liselotte Mettler, MD, PhD was born in Vienna, Austria. From 1959-1981 she did her medical studies, doctorate, medical specialist training in Obstetrics-Gynecology and Reproductive Medicine, habilitation, and professorship in Tübingen, Vienna and Kiel in Germany and Austria. Her main fields are Reproductive Medicine, Gynaecological Endoscopy and Gynaecological Endocrinology. She has written over 700 publications, 20 books and 4 textbooks, and is active in many societies and organizations. She is Emeritus Professor at the Department of Obstetrics and Gynaecology, University Hospitals Schleswig-Holstein, Kiel, GERMANY, Honorary Patron of the Kiel School of Gynecological Endoscopy and Reproductive Medicine and Lecturer and Surgeon at the German Medical Center, Dubai Healthcare City, UAE. She is Past President of the German and European Society of Gynecological Endoscopy and EXCEL member of SLS. She serves as General Secretary of the International Academy of Human Reproduction (IAHR). The next World Congress is October 2015 in Berlin.
---
2013 Honoree: Dan Martin, MD, FACOG
Dan C. Martin, MD, FACOG is a Professor in the Department of Obstetrics and Gynecology, Divisional Director of Minimally Invasive Surgery, Divisional Director Reproductive Endocrinology, Fellowship Director for the AAGL/ASRM Minimally Invasive Surgery Fellowship and Faculty Senator at the University of Tennessee Health Science Center in Memphis, Tennessee. Dr. Martin is a past Divisional Director in Medical Education at the Johns Hopkins Hospitals. He has also served as President of the American Association of Gynecologic Laparoscopists and Past-President of the Gynecologic Surgery Society.
---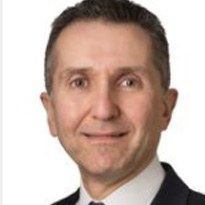 Serdar Bulun, MD is currently the John J. Sciarra, MD, Phd, Professor of Obstetrics and Gynecology and Chair of the Department of Obstetrics and Gynecology at Northwestern University Feinberg School of Medicine. Dr. Bulun received his residency training in Obstetrics and Gynecology at The State University of New York Buffalo, School of Medicine and Biomedical Sciences, and pursued a subspecialty at The University of Texas Southwestern Medical Center at Dallas, where Dr. Bulun then worked as an Assistant Professor for seven years. Thereafter, he served as Director of Reproductive Endocrinology-Infertility at the University of Illinois at Chicago for four years. Dr. Bulun has set up the Division of Reproductive Biology research at the Feinberg School, where he serves as the primary Career Development Mentor. Dr. Bulun earned a National Institute of Health MERIT Award and throughout his career, his team has been awarded over $40 million in research funding in uterine, breast, and placental disorders. He currently is a member of the American Society for Clinical Investigation and Association of American Physicians.
---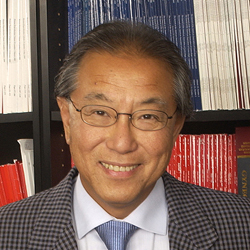 Charles Koh, MD graduated from the University of Singapore Medical School in 1967 and completed his residency in Obstetrics and Gynecology in England, obtaining his Membership of the Royal College of Obstetricians and Gynaecologists. He continued with postgraduate work at the Hammersmith Hospital, University of London. He came to the United States to be Assistant Professor at the Medical College of Wisconsin in 1977 and later moved to private practice.
During the Laparoscopic Gynecologic surgery resurgence around the world in mid 1980's, many self taught pioneers were pushing the envelope, and this led him to also begin innovating and designing instruments and techniques for many specific procedures.
In 2009, Dr. Koh was awarded the Distinguished Surgeon Award from the Society of Reproductive Surgeons, American Society of Reproductive Medicine, and is a past President of the Society of LaparoEndoscopic Surgeons (2009).
---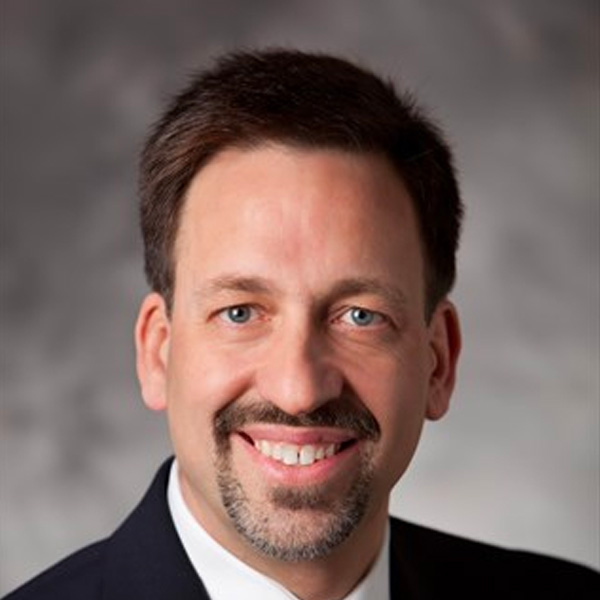 Hugh Taylor, MD is Director of the Division of Reproductive Endocrinology and Infertility and Professor at the Yale University School of Medicine. He is also Director of the Yale REI fellowship program. His principle research interests are endometrium and endometriosis. Current research topics include endometrial stem cells, epigenetic regulation of endometrium in development and disease as well as novel diagnostic tests and therapies for endometriosis. He has published over 150 peer-reviewed papers in the field. He is the PI of two NIH R01 grants, one studying the genetic regulation of implantation and the other estrogen regulation of uterine development and environmental endocrine disruption. He is also PI and director of a multi-institutional NIH U54 Specialized Cooperative Center studying endometriosis. He is Editor-In-Chief of Reproductive Sciences and on the Editorial Board of 15 journals. He is the PI of Yale's KEEPS center (a prospective multicenter clinical trial on early use of hormone therapy), and maintains a clinical practice in Reproductive Endocrinology and Infertility. He has served as Clinical Director of the Society for Assisted Reproductive Technology (SART), ASRM Postgraduate Program Chair and Society for Gynecologic Investigation Council member.
---
2011 Honoree: Caroline Gargett, BAppSci, MAppSci, PhD
Caroline Gargett, BAppSci, MAppSci, PhD holds an international reputation as the world authority on endometrial stem cells. She is the Deputy Director (Women's Health) of the Richie Centre and Senior Scientist in the Monash Institute of Medical Research (MIMR). She is also a member of Monash University Department of Obstetrics & Gynaecology and holds a prestigious RD Wright Fellowship from Australia's National Health and Medical Research Council (NHMRC). She serves on the Editorial Boards of Fertility and Sterility and Reproductive Sciences, is Vice President of the Australasian Society for Stem Cell Research and has also served as Secretary for the Society of Reproductive Biology (2005-2007). Her research focuses on characterizing epithelial progenitor cells and mesenchymal stem cells (MSC) she discovered in the highly regenerative lining of the uterus (endometrium) and examining their role in endometriosis and endometrial cancer. She leads a collaboration with CSIRO to develop a tissue engineering approach as a cell based therapy to treat pelvic organ prolapse using endometrial MSC and novel scaffold materials.
---
2010 Honoree: Linda G. Griffith, PhD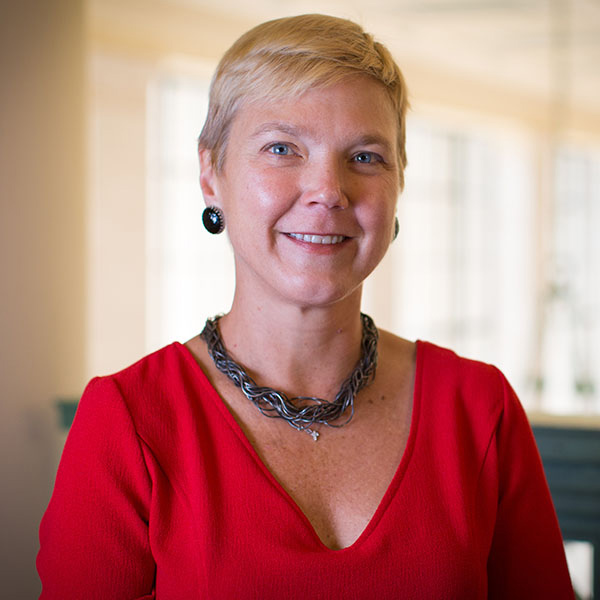 Linda G. Griffith, PhD is the School of Engineering Teaching Innovation Professor of Biological and Mechanical Engineering and MacVicar Fellow at MIT, where she directs the Center for Gynepathology Research and the "Human Physiome on a Chip" project supported by the DARPA/NIH-funded Microphysiological Systems Program. Dr. Griffith received a Bachelor's Degree from Georgia Tech and a PhD degree from the University of California at Berkeley, both in chemical engineering. Dr. Griffith's research is in the field of regenerative medicine and tissue engineering. Her laboratory, in collaboration with J. Upton and C. Vacanti, was the first to combine a degradable scaffold with donor cells to create tissue-engineered cartilage in the shape of a human ear. The 3D Printing Process she co-invented for creation of complex biomaterials scaffolds is used for manufacture of FDA-approved scaffolds for bone regeneration. She has also contributed new concepts to nano-scale biophysical control of receptor engagement by biomaterials, and has developed and commercialized a microfluidic multi well bioreactor for 3D culture models of liver and other tissues.
She is a member of the National Academy of Engineering and the recipient of a MacArthur Foundation Fellowship, the Popular Science Brilliant 10 Award, NSF Presidential Young Investigator Award, the MIT Class of 1960 Teaching Innovation Award, Radcliffe Fellow and several awards from professional societies. She has served as a member of the Advisory Councils for the National Institute for Dental and Craniofacial Research and the National Institute of Arthritis, Musculoskeletal and Skin Diseases at NIH. As chair of the Undergraduate Curriculum Committee for Biological Engineering at MIT, she led development of the new Biological Engineering SB degree program, which was approved in 2005 as MIT's first new undergraduate major in 39 years. Her recent work in endometriosis has been recognized by the Office of Research on Women's Health at NIH, where she was selected to give the first Ruth Kirschstein Memorial Lecture (2010).
---
2010 Honoree: Camran Nezhat, MD, FACOG, FACS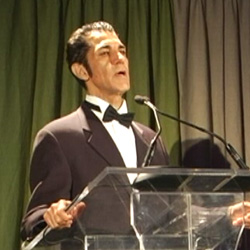 Camran Nezhat, MD, FACOG, FACS is heralded as the 'Father of Modern-day Operative Laparoscopy'. He introduced the technique of operating on the monitor video laparoscopy and proved and published that even the most advanced pathologies can be successfully managed by minimally invasive surgery. Laparoscopic treatment of extensive endometriosis, laparoscopic bowel, bladder, ureter, diaphragm resection and reanastamosis, laparoscopic para aortic node dissection and radical hysterectomy, management of ovarian remnant, laparoscopic assisted myomectomy and laparoscopic sacral colpopexy and also laparoscopic repair of vesico vaginal and recto vaginal fistulas were all among some of the procedures performed for the first time by Dr. Nezhat and his team endoscopically. Dr. Nezhat was one of the first physicians to start teaching robotic surgery in 2003, even before its approval by the FDA. He was one of the first physicians involved in the research and development of the Da Vinci® robot with renowned robotic pioneers Ajit Shah and Phil Green at Stanford Research Institute in the 1990's. Dr. Nezhat has performed more than 10,000 advanced laparoscopic surgeries, is co-author of six textbooks and hundreds of articles. He has trained thousands of surgeons who have attended his lectures, workshops and courses in endoscopic surgery. Today, his former students are pillars of their own surgical communities across the globe. He is the recipient of numerous awards worldwide and past president of the Society of Laparoendoscopic Surgeons, associate editor of the Journal of the Society of Laparoendoscopic Surgeons, editorial advisor to the Journal of Minimally Invasive Gynecology and on the editorial board of the Journal of Fertility and Sterility. Dr. Nezhat is past honorary chair for 2009 of the annual meeting of AAGL. He serves as deputy chief, Department of OB/GYN, Adjunct Clinical Professor of OB/GYN and Surgery at Stanford University, Clinical Professor of OB/GYN at the University of California at San Francisco and Director of the Center for Special Minimally Invasive and Robotic Surgery in Palo Alto, California.