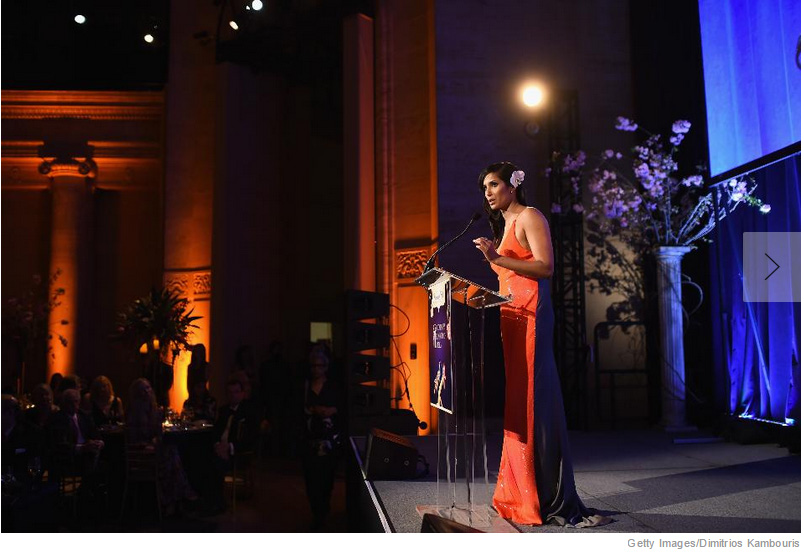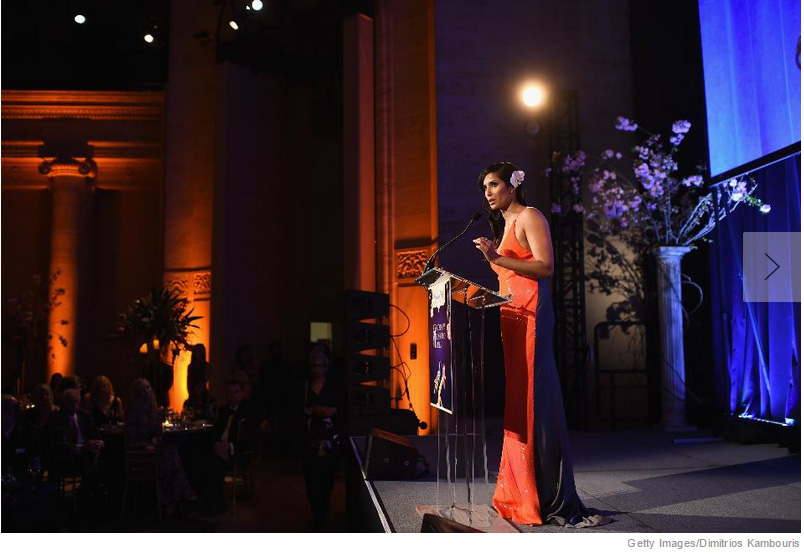 "I learned to cook at the elbow of my mother and grandmother, but never ever thought I could have a career in food," Padma Lakshmi said last month during a talk at Cherry Bombe magazine's Jubilee conference. We all know how that turned out: Lakshmi is not only the host of Bravo's insanely popular culinary competition show Top Chef, but she's also the author of two cookbooks, Easy Exotic: A Model's Low-Fat Recipes From Around the World, and Tangy, Tart, Hot, and Sweet: A World of Recipes for Every Day.
Another title for the former model is activist, and this one doesn't have to do with food. Lakshmi suffers from endometriosis, a reproductive system disorder, and she co-founded the Endometriosis Foundation of America with her doctor, Tamer Seckin, MD. They hosted the 7th Annual Blossom Ball to benefit the foundation Monday night at Cipriani in New York City.
Actors Christian Slater and Norman Reedus, Top Chef's Gail Simmons, Bravo talk show host Andy Cohen, film director Joel Schumacher, and many more came out to support the foundation, which aims to increase disease recognition, provide advocacy, facilitate expert surgical training, and fund landmark endometriosis research. Lena Dunham and Hillary Clinton, both of whom are advocates for women and the disease, sent greetings via video and mail, respectively.
The food? Roasted artichoke salad, lasagna Bolognese, and both tiramisu and apple pie for dessert, and plenty of Veuve Clicquot Champagne. The menu was put together by — of course — Lakshmi.
Source: https://www.yahoo.com/food/padma-lakshmi-hosts-the-blossom-c1429111516463.html