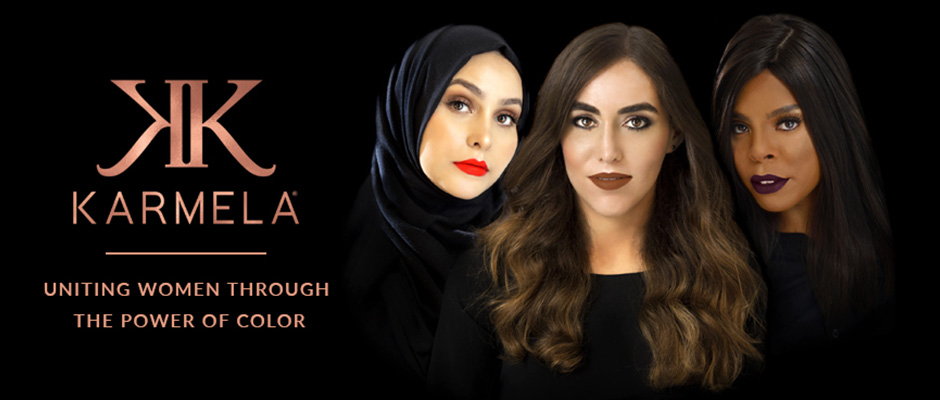 In the fall of 2018, just seven months after launching Karmela Cosmetics, founder Nechami Tenenbaum wanted to donate some of the proceeds of her lipstick line to organizations that unite, empower, and educate women.
"I didn't want my brand to be only about our amazing lipsticks," Tenenbaum said. "I wanted it to be more meaningful, something that could help women in a deeper way."
That's when her partnership with EndoFound was born.
Tenenbaum, 27, who has an MBA in marketing, started Karmela Cosmetics in her hometown of Detroit after going to makeup school and recognizing a need for high-performance, all-natural makeup products. ("Karmela" is derived from the Hebrew word "kerem," which means "vineyard.")
Every quarter for the past 18 months, Tenenbaum, who is the company's sole employee, has donated 10 percent of her purple lipstick net profits to EndoFound. More important than the funds she has donated is the awareness she has helped bring to endometriosis, a disease she'd never heard of until she began this venture.
"A friend of mine knew I was looking for charities to partner with and suggested that I find something related to endometriosis," Tenenbaum said. "My reaction was, 'What's that?' I'd never heard of it."
Once Tenenbaum learned about endo and started talking about it, she discovered that some of her friends had the disease.
"When they told me how it affected them and what they went through every day – it's just awful," Tenenbaum said. "I had one friend who is always in a good mood and always so put together, yet the reality was that she had been struggling with the disease for years, and I had no idea."
Tenenbaum also donates net profits to the National Eating Disorders Association, Rapunzel Project, and National Breast Cancer Foundation. She said it wasn't easy finding four charities that aligned with her company's mission.
"A lot of them I talked to were just in it for the money," she said. "Some of them said that unless I pledged to give them $5,000 a year from the beginning, they didn't want my dollars, and I wasn't even allowed to use their name on my website or social media. I wanted to work with organizations that really cared about women, companies I could proudly talk about."
Once Tenenbaum started talking about EndoFound on her platform, some of her followers and customers opened up to her about their struggles with the disease.
"They would message me that they had endo and would thank me for bringing it into the public eye," she said. "I've learned that when you open up your platform to sharing and caring about other women, they feel more comfortable talking about what they are going through, which is one way women become united, empowered, and educated."
Tenenbaum said she plans to continue donating each quarter to EndoFound and talking about the disease with anyone who will listen.
"So many of the women who have opened up to me about having the disease have had the same story – that it took them years to get diagnosed and the pain was at a different level than what most of us have ever felt," Tenenbaum said. "Hearing their stories is what makes me want to continue bringing awareness to the disease, and Karmela Cosmetics is honored to be doing that in association with EndoFound."