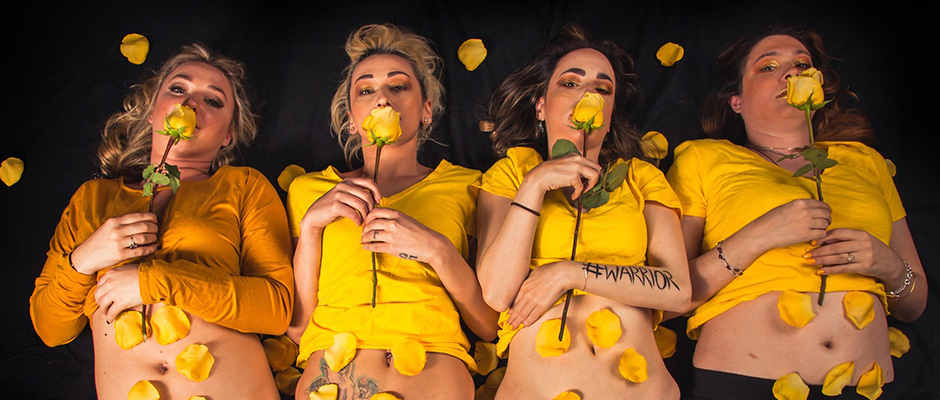 (From left: Cait Fazio, Vera Vaz, Breanna Romaine-Guiliano, Mariel Matranga; photo credit Michael Zinn)
Now, this is one tribe we're proud to be a part of!
Longtime pals Mariel Matranga and Jen Elyse Feldman recently joined forces for a tribal-themed photoshoot in honor of Endometriosis Awareness Month—and the result is nothing short of visually stunning.
"The concept of this photoshoot was to show the world that inside every human being [who] is suffering lives an unrelenting soul, a warrior full of ferocity," Matranga, 30, who art directed the shoot, tells The Blossom.
"I want the approximately 200 million women who have endometriosis to know: We see you fighting."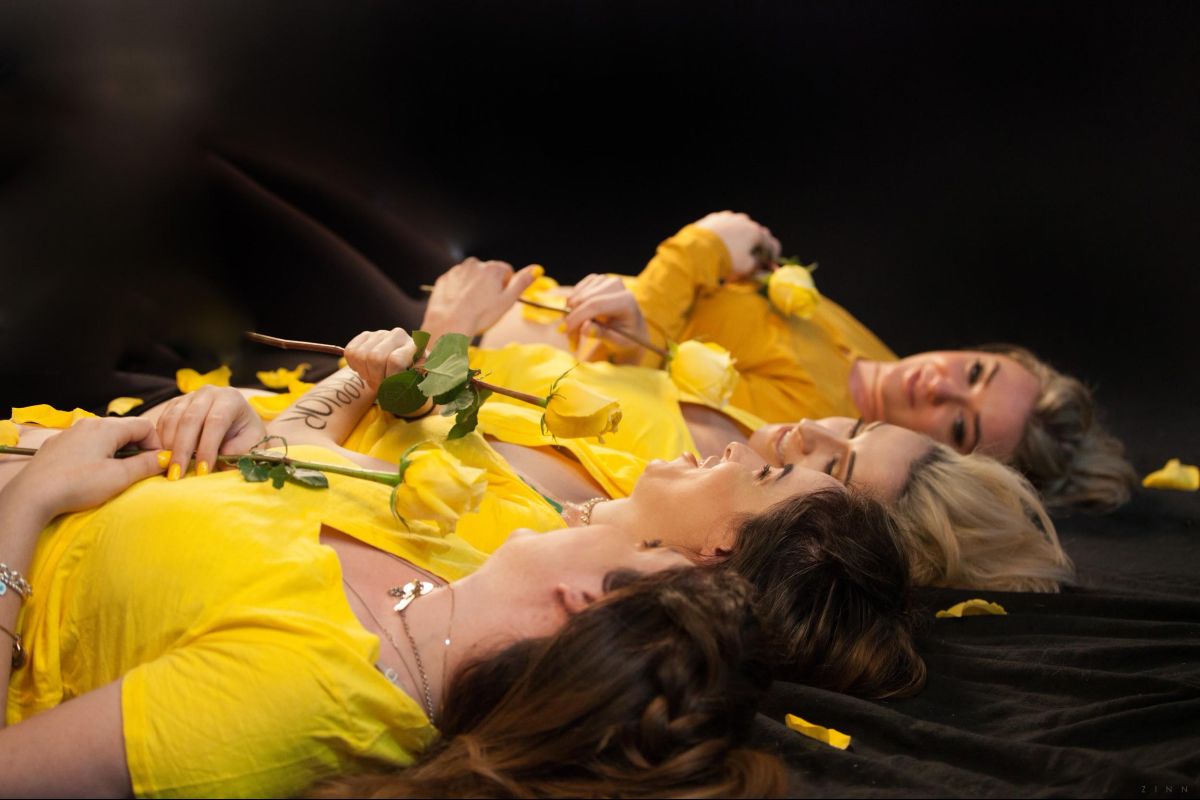 Matranga, a criminal psychology major at Long Island University-C.W. Post, certainly knows a thing or two about putting up a ferocious fight against a stealthy infiltrator. She was diagnosed at age 23 with endo after she collapsed from pain. Surgery would reveal a massive 18-centimeter endometrioma, or endometriosis-filled cyst. "I fought, and fought, and have had five surgeries over the past eight years, in addition to suffering fertility issues for the past two years."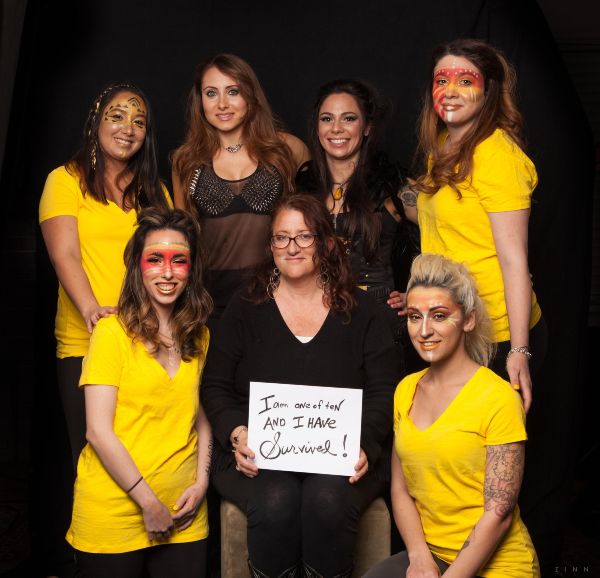 Finding other women to join the photoshoot was an easy task. Feldman who co-directed the shoot, provided a free studio space inside her brand-new home.
"I called people I know and trust and asked them to represent the cause," adds Matranga. Everyone on set for the shoot, "was in some way chronically ill. There was not one person on the set that didn't have a story to tell."
And that story of living with a chronic illness like endometriosis is one Matranga hopes women everywhere won't stop telling.
"Everyone needs to know that they are not alone in their struggles. I have had people tell me, 'You shouldn't talk about things like that. It's private'. However, that is a problem. If it's in the shadows, it will never be seen."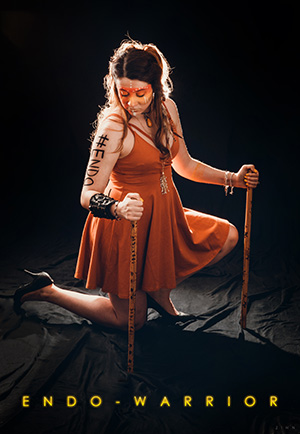 (Matranga, above, strikes a pose)
Matranga, Feldman, and their tribeswomen hope their images of strength and bravery will deeply resonate with women who are afraid of revealing their own endo diagnosis. "I want to give these people hope and courage when they think they have lost it. Pain and suffering is a lot to handle. We did this for all that are suffering in silence every day."
Adds Feldman: "Our struggles make us stronger. We can get bitter, or we can get better."