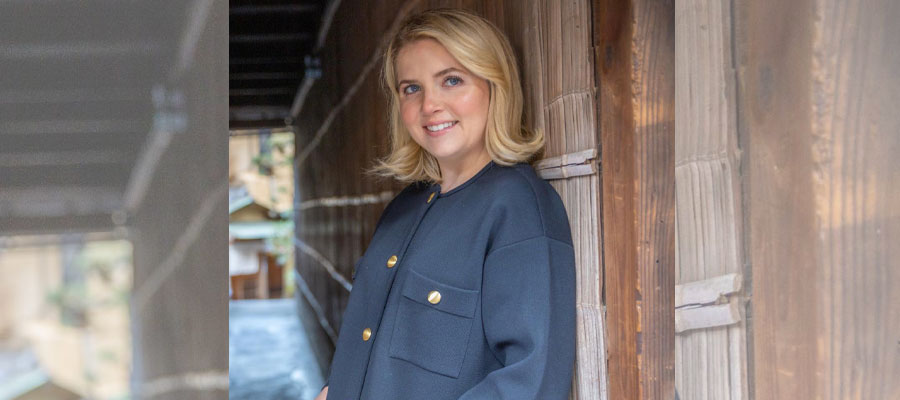 My name is Rachel. I'm 27 years old, originally from New Orleans, and now living in Nashville. Like one in every 10 women in this country, I have endometriosis. But my symptoms before my diagnosis and surgery were much different than what most women experience.
My endometriosis journey began in 2017 when I started feeling sick with hot flashes, bloating, anxiety, nausea, and redness in my face. Fatigue, muscle aches, and severe headaches were the most debilitating symptoms. The muscle aches were from my arms to my ankles. The fatigue made it impossible to do anything day to day. And no over-the-counter medicine could tame the migraines.
I went from doctor to doctor—a rheumatologist, gynecologist, neurologist, and internist. They prescribed painkillers, antidepressants, and anxiety medication. Some outright dismissed my claims. One diagnosed me with fibromyalgia, which I didn't have. Another thought it might be lupus, which it wasn't.
I suffered for five years without answers until I went to a naturopathic physician, who told me my hormones were imbalanced. I researched ways to balance them through lifestyle changes, the foods I ate, and eliminating toxins. I also joined a health coaching program, where the CEO suggested I could have endometriosis. I'd heard of the disease but didn't know what it was. When my husband and I researched it, one of the primary symptoms was painful or heavy periods. I didn't have those.
But that's when I started to remember…
I felt pain when running, horseback riding, and during ovulation. When I was in high school a decade earlier, I sometimes had to go home midday because my periods were painful, something I thought was normal for every girl. And though I didn't have heavy or painful periods after high school, that's probably because I was on hormonal birth control that was masking the symptoms. I had no idea what was going on inside me.
I asked the CEO for a list of the best specialists in the country who did excision surgery. She recommended one in Los Angeles, where I happened to be going soon for vacation. When I saw that doctor in the spring of 2022, everything unfolded and began to make sense. She determined that I'd need surgery, and we scheduled it for the fall, but the biggest takeaway from that appointment was everything she said I could do in the meantime—gentle movement, Pilates, traditional exercise, yoga, and eating better—to help balance my mind and body and decrease inflammation. Many people feel disempowered when diagnosed with endometriosis because they've been told for so long that they are wrong, their symptoms aren't real, or they don't have the symptoms they claim to have. She helped me refocus in that respect.
I had excision surgery last August. The endometriosis was in several places, including my cervix and rectum. I'm most grateful that she could preserve my fertility so that I could try to have children one day. The only negative was that the recovery period was rough. I felt pain and fatigue for several months, but I think part of the problem was that I was on a muscle relaxer with too many side effects. Once I got off that, I recovered more quickly. By January, I felt so much better, and I feel today like I've finally reclaimed my life.
I do a lot of nonprofit work—volunteering, fundraising, event coordinating, and political advocacy—and now I'm back into the swing of that full-time. I hope to do more in that regard with endometriosis—specifically, finding ways to increase access to care for women who can't afford the proper treatments. I'm also a health coach and work a lot on helping women with this disease. Endometriosis ruined so many aspects of my life. For that reason, I want to help everybody I can.
If you believe you may have the disease, even if pain isn't one of your primary symptoms, don't doubt what you feel. Continue to advocate for yourself with your doctors, and in the meantime, do everything you can to help yourself feel confident again and thrive. Helping yourself doesn't replace medical intervention, but changing your lifestyle to create a better environment can significantly reduce symptoms and improve healing.
Editor's note: Would you like to contribute to EndoStories? Click here to learn how to submit your work.
*Patient stories submitted to EndoFound.org are the patient's views, not necessarily those of the foundation. All testimonials are from real patients, may not reflect the typical patient's experience, and are not intended to represent or guarantee that anyone will achieve the same or similar results.