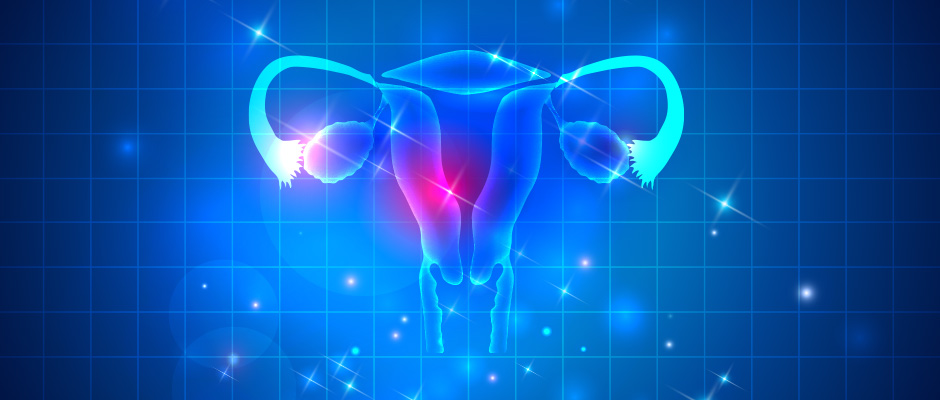 Ramona Riley turned her dissatisfaction with her doctor's orders into a full-time career of helping to heal women's troubled wombs.
Six years ago, Riley was diganosed with adenomyosis, a disease in which endometriosis lesions grow into the muscular wall of the uterus. After feeling uneasy about her doctor's suggestion of having a hysterectomy at the young age of 26, Riley, now 35, founded Cosmic Wombman, her self-described womb-healing business that she not only runs in Jamaica, but also in the US.
"I went on a journey to do self-healing," she shares. Plagued with many of the common symptoms of the disease, from heavy bleeding to pelvic pain, Riley says she found much success in alternative methods, and her tactics have been so successful, she's been nicknamed "The Vagina Lady" by her adoring followers. "I try to heal the body mentally, emotionally and physically. Many an illness is emotional and it turns to physical, so I try to heal from an emotional level first, kind of like healing from inside out."
Riley, perhaps, is the best spokesmodel for her company: three months after she founded her company, she got pregnant and welcomed a daughter, Rhaegan, who is now 5.
Like its namesake suggests, Cosmic Wombman offers otherwordly consultations and healing sessions. Belly dancing, vaginal steaming, and even yoga for the womb are all on the menu. While every endo woman needs to figure out what methods she is comfortable with and what works best for her body, Riley stands by her work. "I went on a journey to do self-healing, and it has been seven years since I have healed myself of this disease—and it has not come back."