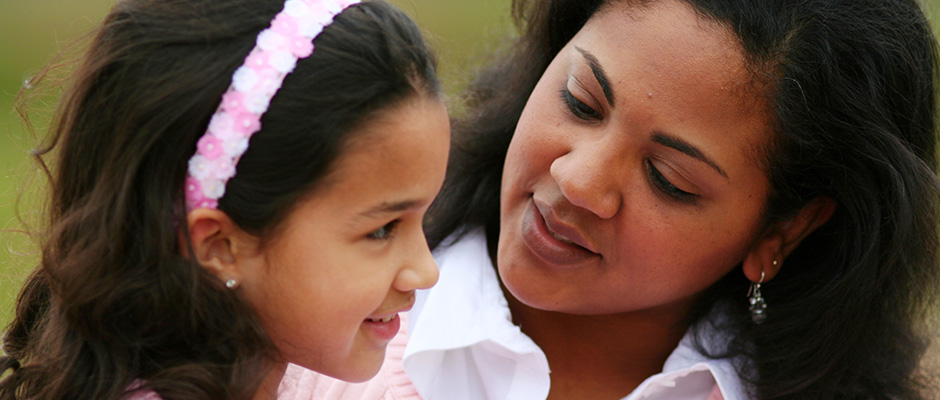 As many women with endometriosis can attest, a lengthy delay in diagnosis is one of the most vexing aspects of the disease.
A decade or more wait after the initial onset of endometriosis symptoms isn't uncommon, as doctors can miss the mark, pointing instead to IBS or appendicitis.
Erin McCloskey knows. The 31-year-old Prince Edward Island native says beginning at age 17, she experienced crippling endo symptoms and wasn't diagnosed until she turned 29, when a laparoscopic procedure unearthed an endometrioma or an endometriosis-filled cyst inside of her ovary. Now, she plans to make sure her 1-year-old daughter, Lucy, won't have the same cross to bear.

"Because I have been in horrible pain for years," McCloskey tells The Blossom, "my first concern before I even got pregnant was that I was scared to have a daughter and did not want her to grow up like this. Once I had a daughter, it really started to sink in." McCloskey says she also has two great aunts and a cousin with the disease.
How soon should women like McCloskey turn a watchful eye to their daughters?
With a family history already present, Seckin says monitoring symptoms should start right at home.
"The dialogue between mother and child is really crucial," EndoFound founder, and endometriosis specialist, Dr. Tamer Seckin tells The Blossom. "Today's kids are so intelligent. They deserve to be told way before puberty about what a normal period is like. If they are aware, they will be able to recognize and express themselves better about menstrual sensations that are out-of-the-ordinary. You don't want to create an unnecessary sense of fear in a child, but you want to monitor symptoms carefully as girls will first experience endo symptoms before they are sexually active."
As young girls begin regular menstrual cycles, Seckin says an initial, conservative approach to pain is best.
"The first line of defense is [administering] NSAIDs," he shares. What if that doesn't yield any results? "Then, screening for other causes of pain such as a septated vagina, or a blockage in the vagina such as an imperforate hymen, which may stop menstrual blood from flowing out. Abdominal sonogram. And in certain cases MRI's. Surgery really should be a last resort. And if surgery is to be done, as much detail as possible needs to be documented, whether it be in photographs or video, so that the child doesn't have to endure countless surgeries."

She'll have many years to go, but McCloskey says she already has a talk all planned out with Lucy. "As soon as my daughter is old enough to understand what her period is and the pain that can be associated with it, I want to explain everything to her," she shares, "and make sure she is comfortable talking about it with me. I want to give her what information I have. If I would have found someone who could have suggested endometriosis earlier, I could have received the care I needed earlier, and the disease would not have progressed as bad."