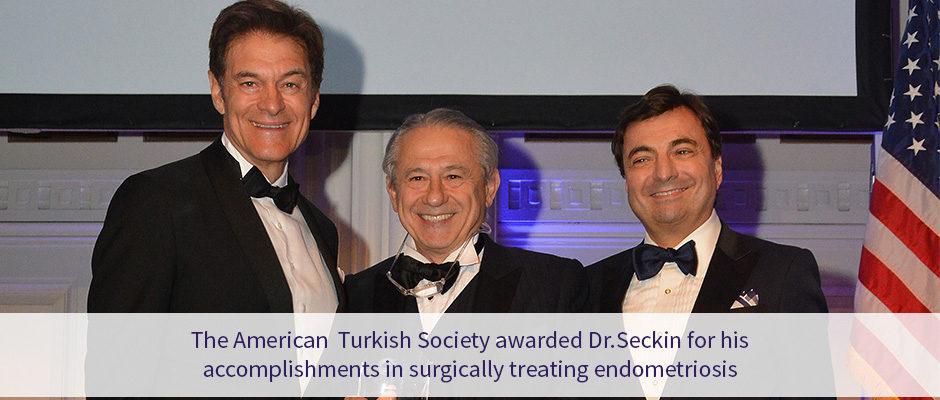 NEW YORK CITY—On May 31, the American Turkish Society awarded Dr. Tamer Seckin for his accomplishments in surgically treating endometriosis and for raising awareness about the disease through The Endometriosis Foundation of America, an organization which he co-founded with his patient and Top Chef host Padma Lakshmi in 2009, during the ATS's ninth annual gala.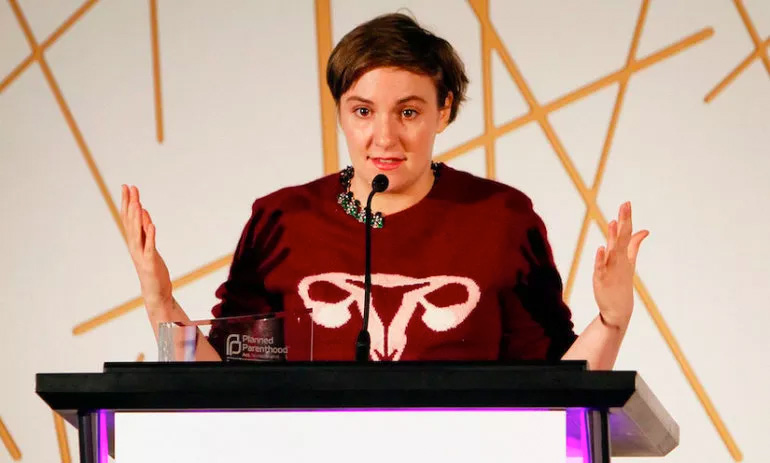 Seckin, an NYC-based advanced laparoendoscopic surgeon and a native of Ankara, Turkey, was also honored with a touching tribute from Girls actress Lena Dunham, who appeared in a pre-recorded video.
"I have met hundreds of women who also feel that Tamer made it possible for them to come forward with their illness with strength and bravery," said Lena as a ballroom of about 300 guests looked on. On May 1, the star was rushed to the hospital after she suffered complications due to endometriosis while attending The Met Gala.
"He's the funniest, kindest person I've ever met and his insistence that women get the healthcare that they need goes beyond a passion and is truly [his] life's mission." Lena also confirmed that Seckin has performed excision surgery on her, too, joking, "He makes me laugh, he makes me smile, and he's the only friend I can say has also been inside my body and seen my anal cavity."
Dr. Mehmet Oz, a cardiothoracic surgeon, daytime talk show host, and a chairman of the ATS gala, then took the stage to pour on even more praise. "When almost 200 million women worldwide benefit from advances championed by a Turkish-American physician, we all feel appropriate pride," he said before presenting Seckin with the organization's Philanthropy Award.
In a brief speech, Seckin thanked his family and his peers at Lenox Hill Hospital before promising the crowd that he hopes to spark a "reproductive revolution" and to end the taboo nature of endometriosis and menstrual cycles.
"He's an incredible human being who understands the broadness of this issue," said Oz later that evening. He recalled meeting Seckin—and being "so jealous of him because he had all of these beautiful patients" —while they were starting out as two young Turkish doctors in New York. "Women are often penalized because of their basic biology. Endometriosis is an emblematic expression of that. We see it all the time when women lose their fertility, lose their livelihood and they can't compete as they should be able to. I think that Tamer does wonderfully. He elevates the discussion. It's not just about endometriosis, it's about women not being penalized for having menstruation, which is an uncomfortable topic, but an important one."
According to an official website for The American Turkish Society, the organization was founded by eight men in 1949 with the goal of bolstering relations between America and Turkey. It was chaired by Ahmet Ertegun, the co-founder, and president of Atlantic Records, for 20 years until his death in 2006.