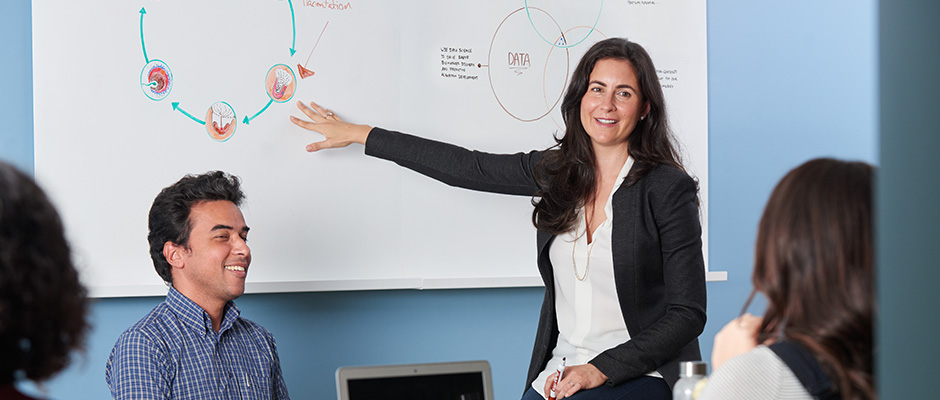 It seems as though Dr. Piraye Yurttas Beim has an "S" on her chest.
Not only is she a mom of three—two boys, and a girl, aged 5, 3, and 1 respectively—she's the CEO of Celmatix, a 100-employee reproductive health company that recently released The Fertilome test, which tests for any risk of fertility-related diseases including endometriosis.
She's also an endo warrior and has been so steeped in crippling pain that when she last went into active labor, she hardly noticed. "I almost gave birth in an Uber," Beim, 39, tells The Blossom. "I went into labor spontaneously, and my OB-GYN insisted that I was fine, and I was probably not in real labor yet." In fact, she was. After her Uber dropped her off at the hospital, "I was already four centimeters dilated and I gave birth about two- and-a-half hours later."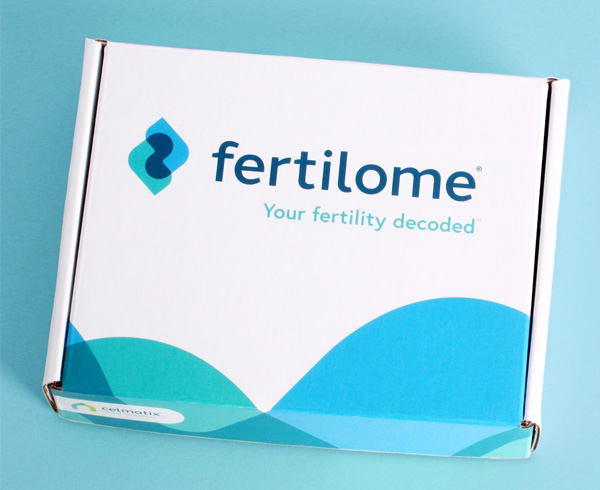 But Beim's journey to motherhood hasn't been as easy as that labor. She's endured a nearly two decade-long delay in her endometriosis diagnosis, a heartbreaking miscarriage, and the shocking news that her ovarian reserve was so low she was a candidate for early menopause. After learning that many of her friends shared similar fertility problems, the idea for Celmatix was born. "I think that what so many of us felt, including myself, was, 'How could this have happened? I went to my OB-GYN every year since I was 14, so it's not that I didn't do my part. How can I be blindsided by this?"
Beim turned her post-doctorate in genetics and fertility from Cambridge, into a plan of action by founding Celmatix in 2009. "At Celmatix, we've narrowed down from the hundreds of genes that have been associated with endometriosis," and that helped Beim and her team zero in on a "handful of genes that show a very strong association [with endometriosis]." That discovery helped Beim launch Fertilome, the first multigene panel test that reveals how a woman's genes influence her reproductive health. It detects markers like IL1A, which Beim says research has shown to be an endometriosis risk gene related to how the body controls inflammation. "I was one of the first patients to have the test run on them," she shares, "and I tested positive for one of our strongest endometriosis markers. I had inherited the genetic alteration from each of my parents, so I had like a double dose of gene alteration. Seeing that result was just a healing moment." Armed with that knowledge, Beim says she follows an anti-inflammatory diet to complement a past excision surgery.
Celmatix, she says, isn't government funded, and has instead relied on angel investors to pump $61.6 million into the company. And yet, that's not the only way Beim has found to pay it forward. Back in January, she sparked the #SayTheFWord campaign (www.saythefword.com), to help women openly discuss their fertility issues while giving back to women's health nonprofits like EndoFound and Planned Parenthood. Beim says she's not finished with her mission to help save other women from years of uncertainty regarding their fertility and reproductive health. "We have babies that are in the world because of what we've done. Many women have gotten answers because of what we've accomplished. I feel like the personal component, seeing how it was affecting me, how it was impacting my friends, I think it's part of what has given me the tenacity."
Editor's note: Dr. Piraye Yurttas Beim will be speaking at EndoFound's Patient Day in NYC on March 18th. You can register for the free event here.