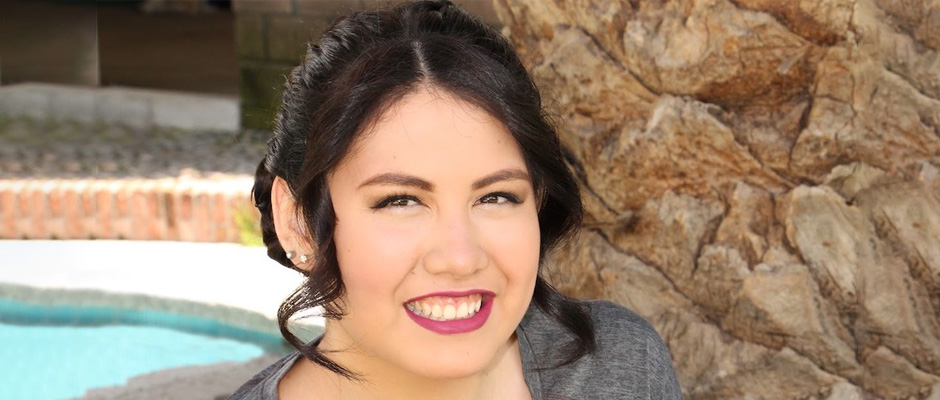 If you have endometriosis, my heart goes out to you. Because this disease has changed my life completely. I found out I got endometriosis when I was 15; I'm currently 16. I live in a small town in Minnesota, Morris. I am originally from Mexico City and migrated to the US ten years ago.
Life brings surprises every day and here is the story of my journey: I want to let women know that what they are feeling is not in their head and that they are not crazy. Because that's what I felt like. This disease has triggered my body in so many ways.
When I first got my period, I was only 11 and a half years old. I woke up crying, screaming, and ran to the bathroom. My mom came in and told me to relax. I could not even do that. I didn't go to school the next day because of something called "cramps." I crumbled in a ball and had a lot of nausea. As the years passed, I continued to have the same symptoms, some days were better than others. But at the beginning of 2019 I experienced the worst pain of all time: CONTRACTIONS. I woke up at 5 am one day and could not even breathe. I went to my brother's room and knocked but he did not wake up. I entered his room and told him to get my mom.
By the time my mom came to my room, I was short of breath, shivering like crazy, and crying my eyes out. My dad rushed in and carried me to our vehicle. He drove me to SCMC, and I was seen by a doctor who sent me home 3 hours later. I apparently had nothing and the pain was "normal."
No, it was not normal. I went to the ER a second time the next month. A different doctor and nurse saw me, and even the surgeon was there. I had transferred to a new school in 2017. In November of that year, I went from school to the emergency room in an ambulance due to the pain I was experiencing. I was told I had acute appendicitis but the surgeon did not remove any organs. The surgeon said that my appendix could've gotten bigger but that it also could be due to ovulation. My left side hurt as heck and we drove to Alomere Health in Alexandria. A doctor came in and took me to the ultrasound room. My appendix was not visible and my vitals kept going down. I was freezing, and the pain got worse. The doctor immediately called the surgeon and removed my appendix. I was put down in general anesthesia and things got crazy when I woke up. My parents thought it was funny. I got three incisions and a follow up appointment the next week. It was so hard to walk, sit, and sleep.
My follow up appointment was with Dr. Shawn Lanman, the surgeon who made my pain go away. Indeed my appendix was about to rupture. It was 7 centimeters long and 3 inches wide. And he found endometriosis on my appendix.
On April 15th, 2019 I was diagnosed with endometriosis. We went to see our family doctor who explained to me what the disease was. She called an OBGYN from Fergus, but his list was full. After a week of going in for checkups with my family doctor, I got contractions again. Nurses rushed in to give me pain medication through an IV and put me to sleep. Our doctor told us "If you feel worse again, call me." At around 4 pm I got contractions again and my mom called her. She came in and called the Alexandria Emergency stating my status.
When we arrived at the emergency room at around 6PM, I was put in a wheelchair and sent off to a room where three nurses greeted me with IVs and pain meds. The gynecologist who was on call that day took my pressure and temperature. My vitals were too high. She immediately called the operating room and I got dressed to go in. As the nurse, my parents, and I were going to the operating room, my mom started sobbing. My parents kissed my forehead and I was brought into the room. I got a shot through my IV and was told to think of something. I did not even know what to think about. I was then told that a tube was going to go down my throat for oxygen. A mask was put over my mouth and I tried to stay awake. But the anesthesia was too strong for me and as soon as I woke up, I was already in my room at home.
I was put into treatment and here I am again, experiencing cramping, fatigue, and frustration. But there really isn't anything for me to do besides having faith and staying strong. I was given the opportunity to travel to Nebraska and Texas for better treatment and more surgeries to get rid of this disease. If you know of someone who has the same disease as me, I know the pain, and no one is alone in this.
Itzel is a 16 year old girl with endometriosis. She lives in Morris, MN. She is excited to be part of the Medical School of Duluth, MN. Itzel enjoys experimenting with new things and will release her own book in September 2020. She will travel to the Vatican City and meet with Pope Francis pretty soon!
*Editor's note: Would you like to contribute to EndoStories? Click here to learn how to submit your work.
*Patient stories submitted to EndoFound.org are the views of the patient and not necessarily those of the foundation.