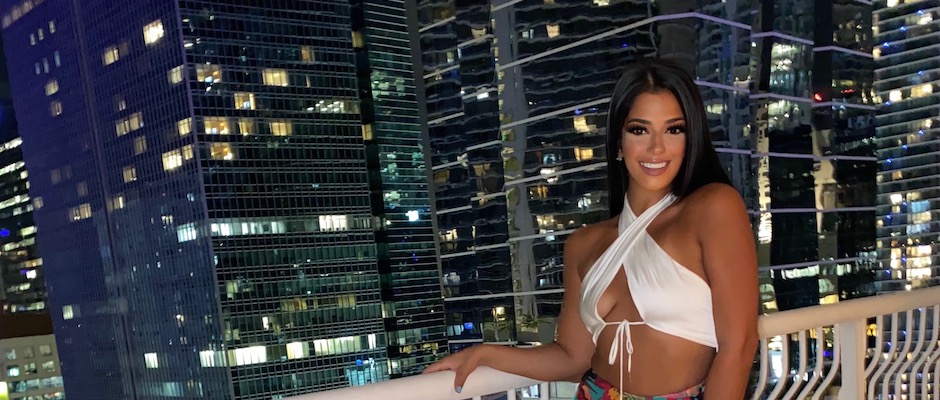 On the night of March 7th, 2021, I had come home from a night out with my friends to a milkshake that my boyfriend had ordered me, as I hadn't really eaten much that day. After taking a few sips, I started having shooting pains on the left side of my body near my ovary. I had been bleeding for a few days and figured it might have had something to do with that; the "regular period pains" I've always experienced. I lay down to try to fall asleep but it only got worse throughout the night.
The next morning, on March 8th, I called my mother to explain to her what I had been feeling. She came home, took me to the ER, and upon arriving at the hospital I was in such extreme pain that I couldn't stop crying. I was told to sit and wait, but I made sure to mention how badly I was feeling. I sat in the waiting room for some time waiting for my name to be called so this nightmare could be over.
When my name was called, I tried to stand up and had to limp—I could barely walk, and I wasn't asked if I needed assistance with a wheelchair. I was placed in a room for about an hour before being seen. The doctor finally came in, ordered what was necessary, including a pregnancy test. She was incredibly rude about this and made sure to inform me that I'm probably just pregnant. After giving my sample, the doctor came in 45 minutes later and said, "Well, did you know you were pregnant? I told you that was it." I responded, "No," and she again mentioned "yup that's it, you're just pregnant."
A moment that should've been such an exciting and joyous one was taken from me by a doctor who was rushing; a doctor who was a know-it-all and not in tune with my feelings at all. I proceeded with my concerns about the pain and explained that I did not feel this was normal. Without hesitation, she discharged me and informed me that in two days I should go see my regular OBGYN. My mother had already been informing my OBGYN of everything while I was in the ER and she was in the car, as COVID was still preventing her from being in the room with me.
I went home that night and cried from disbelief that someone could be so emotionless while seeing me in so much pain and distress. The next morning, on March 9th, my OBGYN had called and asked how I had been feeling because she was extremely concerned. I informed her I had woken up with even more pain than the night prior. The pain felt as if I had been stabbed in the same spot 100x repeatedly. Without hesitation, my OBGYN said "I need you to get to the ER right now, I don't feel right about you waiting. I think you're having an ectopic pregnancy."
Those were the words I had been dreading. I was so nervous and so confused as I was trying to comprehend all of this information at once. I had just found out I was pregnant, and now this. My mother and I made our way to a different hospital where my OBGYN was a resident doctor, and upon walking in, I collapsed. This was the exact moment I knew something was very very wrong. I was laying on the floor in the hospital hallway and physically couldn't move. Nurses and patients rushed over to me, placed me in a wheelchair, and brought me to a room in the ER. I was immediately brought back to have an ultrasound and my OBGYN made sure to come back with me. She told me what she would be looking for during the ultrasound and explained the options I would have depending on the state of the mass they found. She looked at me and said, "You're having an ectopic pregnancy; I see a lot of fluid (which was blood in my stomach) and it's safe to say we're going to get you into surgery today."
At this point, my entire body and mind were in shock. I had no expressions, no emotions—I was just lying there lifeless. I called my boyfriend, who at the time was working in another state, to inform him of what was taking place. While on the phone, they came in to get me and prep me for surgery. My doctor held my hand and told me everything was going to be all right while explaining what the surgery would look like. I went under and woke up to the faces of my parents telling me everything went well and I'm okay. When the doctors were performing the surgery, they saw that my left fallopian tube was damaged from the ectopic pregnancy and it had to be removed. They also had discovered I had endometriosis and that this could be a reason behind the ectopic pregnancy. I've always been in pain during periods and figured it was just "normal." I'm still recovering, this is a process that isn't just going to be okay overnight, but that's okay. It's important to ensure that our mental health is just as strong as our physical health, especially when enduring something so emotional.
Jennifer lives in New Jersey where she enjoys spending time with family and friends. She graduated from Devry University receiving her B.S in Computer Information System Security and continued her education in Computer Security Management where she received her MBA from Keller Graduate School. She now works for a medical device company where she is a Cyber Security Analyst. In her free time she enjoys traveling, spending time outdoors, working out and continuously learning new things.
---
Editor's note: Would you like to contribute to EndoStories? Click here to learn how to submit your work.
*Patient stories submitted to EndoFound.org are the views of the patient and not necessarily those of the foundation. All testimonials are from real patients, and may not reflect the typical patient's experience, and are not intended to represent or guarantee that anyone will achieve the same or similar results.