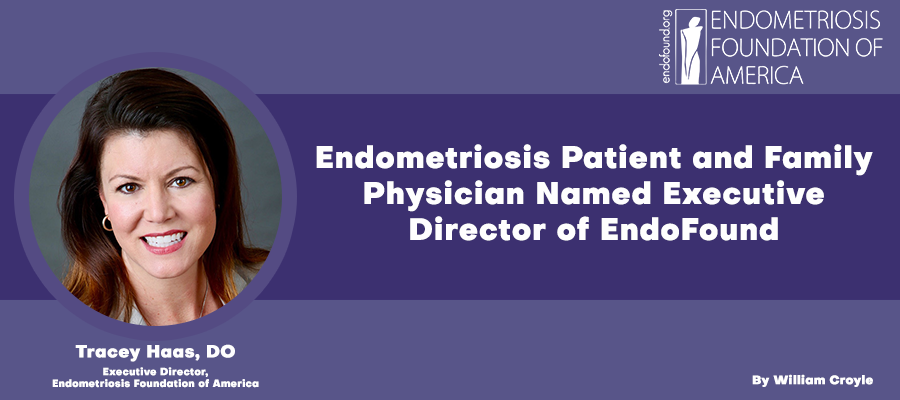 Endometriosis Patient and Family Physician Named Executive Director of EndoFound
Dr. Tracey Haas had her first endometriosis surgery when she was 17 years old, though her doctor didn't diagnose it then. Twenty-eight years later, after numerous bowel obstructions and five additional surgeries, the pain was insufferable. That's when she saw Top Chef host Padma Lakshmi—a patient of Dr. Seckin and cofounder of EndoFound—on television discussing her similar endometriosis journey.
"I hadn't heard of any other cases as bad as mine," Dr. Haas said. "I told my husband, 'If Padma was able to find help for this, I need to find out where she went.'"
She contacted Dr. Seckin's office in late 2018, and in early 2019, he and his multidisciplinary team removed 27 lesions and her sigmoid colon during a six-and-a-half-hour surgery.
"It was life-changing immediately—truly remarkable that the pain was gone and I could eat again," Dr. Haas said. "I told Dr. Seckin right then that I would do whatever was needed to ensure other women could get help. But, even more importantly, that we could diagnose and treat much earlier. From my hospital bed, he invited me to join the EndoFound board."
Born and raised in Texas, Dr. Haas completed her undergraduate training there and her family medicine residency in Maine before working with nonprofits in global health in countries such as Haiti, India, and Libya. She's currently practicing family medicine in Laramie, Wyoming, where she lives with her husband, Tim Gueramy, an orthopedic surgeon. Dr. Haas is also a clinical assistant professor with the University of Washington School of Medicine's WWAMI program. Before moving to Laramie, she cofounded the healthcare communication software company DocbookMD and served as the chief medical officer and chief medical information officer for Colorado's Medicaid program in Colorado Springs.
"That's when I suspected I had it, but by that point, I had learned more or less not to seek care," she said. "As many women do, I chose to ignore my pain. You're labeled as not having a high pain tolerance or having emotional bowel issues rather than a treatable disease that's causing the often debilitating symptoms. Sadly, for many, there's a lot of shame that comes with it. Even worse, healthcare professionals still erroneously label endometriosis patients as having an STD or pelvic inflammatory disease from an untreated infection. This is just wrong."
"I don't like to use the term 'misdiagnosed' because I think doctors do what they know," she said. "Many doctors are not trained to identify endometriosis, especially in its early stages. Most endo symptoms can mimic common diseases like irritable bowel syndrome, but symptoms often follow a cyclical pattern with periods. We really have to educate the medical community so there aren't these extensive delays—even decades—in diagnosing and treating it."
As executive director of the foundation, Dr. Haas hopes to "increase awareness and decrease shame." She said EndoFound is putting the final touches on a four-module course through the organization's EMPOWR program that will launch in 2023.
"The target audience is ninth through twelfth graders with an aim at making endometriosis a known thing by the time they leave high school," Dr. Haas said. "We hope each student will educate one more, and we can increase awareness while also decreasing the stigma around having periods. If we can talk openly about menstrual health, we can help adolescents understand what is normal and what is not when it comes to period health issues and encourage young people to learn health-seeking behaviors in their teens."
She also wants to ensure EndoFound's programs align with the foundation's mission and vision.
"We need to make sure we are putting our efforts behind the same goals of our programs," she said. "The end goal of each program is to increase awareness, educate at every level of the healthcare space, facilitate earlier diagnosis, and help guide research dollars into developing a broader range of accessible and affordable treatments. We need many partnerships to continue to be successful with our mission, and our advocacy work—at the state and national levels—is vital to this."
The EndoFound board consists of several physicians, business and philanthropy leaders, and endometriosis patients across the country. Read more about them at www.endofound.org/board.