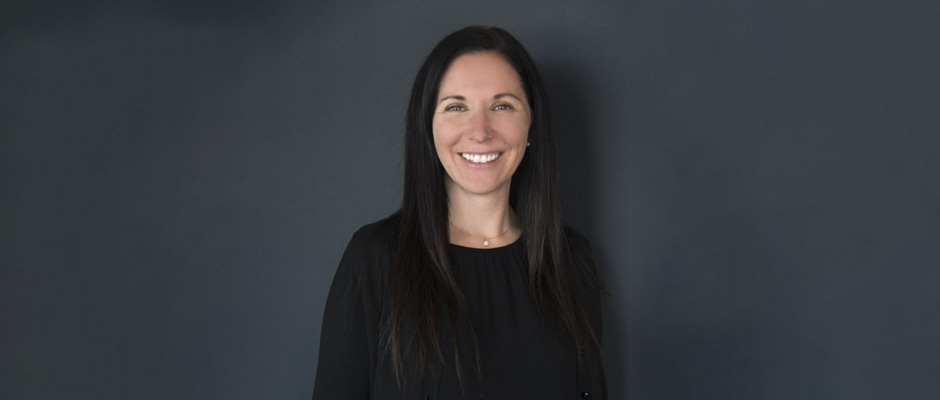 One afternoon in high school, Melissa Boudreau was doubled over in pain. She'd fought through it several times previously, but the severity of it on this day was unprecedented. She was sweating from head to toe and counting on the school nurse to help her.
"Melissa," the nurse said skeptically, "are you on drugs?"
And so continued Boudreau's long and agonizing journey of being questioned, doubted, undiagnosed and misdiagnosed. Today, nearly three decades and six surgeries later, she is feeling better. Her goal now is to make sure that no other young person suffers through what she experienced.
Boudreau, a resident of Royal Oak, Mich., and a longtime volunteer with EndoFound, was named this week as the organization's director of marketing and outreach. In the newly-created position, she will focus on revenue, program development and brand building.
"I've been very passionate for years about endometriosis and bringing awareness to it," Boudreau said. "Being part of EndoFound in this position will enable me to not only build that awareness, but also support those suffering with it."
Like many with the disease, Boudreau suffered through countless symptoms starting when she was 14, including killer cramps, headaches, nausea and fatigue. One time she was misdiagnosed with IBS. Another time she was prescribed birth control pills that didn't help. And then there was that day when she went into surgery and came out twenty minutes later with the endo still inside her.
"When I woke up, the doctor said he couldn't do anything," Boudreau said. "He opened me, took one glance inside, and closed me."
Boudreau eventually took it upon herself to research the disease, become her own advocate and have deep-excision surgery to properly treat it.
Over the last several years, Boudreau has used her self-obtained knowledge and experience to volunteer as chairperson on EndoFound's patient advisory board. She has also conducted several annual fundraisers in Detroit for EndoFound, and she speaks regularly about the disease at conferences and on her Podcast "The Cycle," which features a new episode every 28 days.
Boudreau's extensive marketing background and passion to help others, which includes the creation of her own protein bar to fit the lifestyle of many endo patients, has EndoFound excited to have her in this new position.
"I am delighted to welcome Melissa to the team," said Margaret Cianci, executive director of EndoFound. "Her experience as an endo advocate, chair of EndoFound's patient advisory board and vast marketing experience will be an asset to the organization as we continue our mission of creating awareness, education, advocacy and research of endometriosis."
You can learn more about Boudreau and her endo journey at www.melissaboudreau.com.