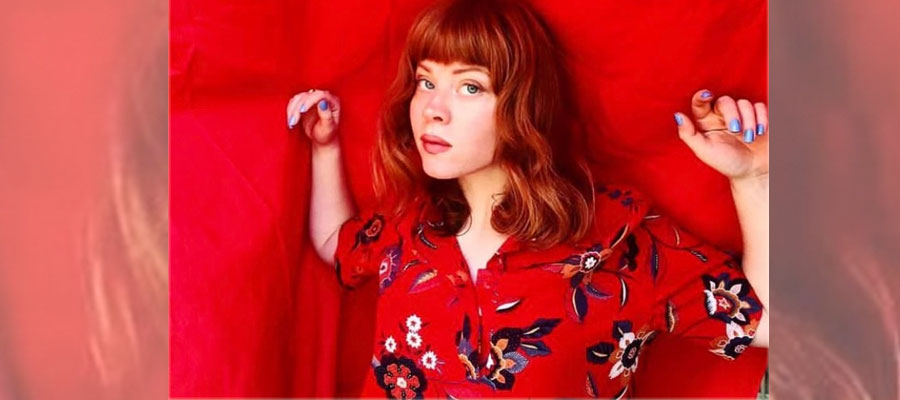 Bernadette Higgins was in middle school the day she got her first period. She was 12 years old.
"I was doubled over in pain and in the nurse's office the second it happened," Higgins said.
She was sent home early by herself on the New York City subway. Her mom wasn't home from work yet.
"I was sitting at the toilet with my dog next to me, crying and vomiting," Higgins recalled. "I ended up passing out on the floor. My mom found me later and thought I was being ridiculous."
Higgins said she was a tough kid with a high pain tolerance, even breaking her arm in three places once without shedding a tear. That's why it didn't make sense to her that nobody believed how much pain her period was causing.
"They just told me periods were a different kind of pain that I wasn't used to, but I never got used to it," Higgins said. "It was the same chain of events for the next few years. I'd get my period, go to the nurse, and be sent home, and not once did anyone take me to get it checked out. By ninth grade, I stopped going to school when I had my period because I would throw up on myself and walk home covered in vomit every time. Everyone said something was wrong with my brain, that I might believe these things but they weren't really there."
When she was 14, her parents sent her to a program in Utah that claimed it could fix her behavior. Higgins was forced to survive in the wilderness with few resources and other teenagers shuffled through the troubled teen industry. When that didn't work, she was returned east to Connecticut to a reform school that, among other things, forced her to run sprints at dawn.
"They just assumed I was acting out and that it was a mental problem that needed to be controlled. Instead, they should have been looking at the root cause, which was pain," Higgins said. "All I was doing all those years was begging for help, but they thought I was being too loud or obnoxious, that it was all in my head."
When Higgins returned home and finally saw a medical doctor, she was diagnosed with IBS and gastritis. She was also told her issue might be lupus or another autoimmune disorder. Doctors prescribed opioids for the pain, and Higgins took them every day. They were a bandage for a problem that wouldn't subside.
"The doctors kept ruling everything out that could be wrong," Higgins said. "They eventually told me I was crazy and should go to a psyche doctor, so I did. And all the psyche doctor did was give me more medication that made me sicker and led to a lot of anger and depression. Nobody would listen to me."
About 15 years ago, when Higgins was 19, a doctor told her that she might have something called endometriosis, but Higgins said the doctor claimed it was a rare disease that she'd just have to deal with. About a year later, Higgins was rushed to the emergency room because she thought her appendix had burst. After several tests, she was told that a large cyst on her ovary had ruptured. She returned to her doctor, who did exploratory surgery and removed some endometriosis through ablation, which made Higgins feel worse.
"After that, they told me the only cure was pregnancy," Higgins said. "So my husband and I started to try to have a kid. After two miscarriages, we finally had a baby girl when I was 24. Six weeks later, my period was back, and the pain was worse than ever."
Higgins had no idea at the time how much of a miracle her daughter was. She would have six more miscarriages over the next five years, including an ectopic pregnancy in 2018. The emotional toll is difficult for her to describe.
"I was aware every time that a miscarriage was possible, but I wanted to try to give my daughter a sibling and figured I was running out of time with all I'd been through," Higgins said. "I think with each miscarriage, there was an awkward numbness about it where I didn't even know how to feel. I have dreams today where I can see all of the little children I lost. I can see their faces and genders, and I wake up sobbing. They aren't necessarily bad dreams—they're just sad. Very sad. I'd say the emotional toll is pending because I'm still going through it."
Higgins has had five surgeries, three that she says made her worse and two that made her better. The two that made her better were by Dr. Tamer Seckin, the founder of EndoFound, who Higgins claimed "saved my life." But she's not out of the woods and may never be, given how aggressive the endometriosis has been.
"When I'm asked how I am physically, the answer is always somewhere between okay and poor," Higgins said. "I would say I'm kind of okay and not terrible right now. I don't have great days. My body has just been through so much and has a lot of inflammation."
Higgins' incredible story took another twist last year when she learned about the hereditary connection of her disease. Higgins was adopted and didn't know her birth mother until a year ago, when her birth mother contacted her for the first time. The reason she called is personal to Higgins, but before they hung up, Higgins asked her birth mother about her medical history.
"I told her I had this horrible disease and asked her what she might know about it," Higgins said. "She said my great-grandmother never got out of bed and died at 40 from what they thought were autoimmune diseases, and my grandmother always had constant period pains. And then she told me that she herself had adenomyosis and had to have a hysterectomy, and her sister had adenomyosis and endometriosis and also had a hysterectomy."
Higgins said she doesn't hold a grudge toward her birth mother because it wouldn't do any good to be upset about it.
"But if I had a child I gave up for adoption, I would at least let their parents know about something like that," Higgins said. This information has also made her even more vigilant toward her daughter, who is now nine years old and approaching puberty.
"I fear her going through that suffering, but I don't want to scare her," Higgins said. "She's going to have parents who are ready for this and will listen to her, hear her, help her, and make sure she gets the best care possible."
Higgins advises any young girl experiencing endometriosis symptoms to "listen to your own gut and always persevere."
"People will have so many ideas of what's wrong with you," Higgins said. "You have to be your own advocate. Take notes of how you feel. Get all your documents from your doctor if you move to another doctor. And don't cut corners when it comes to endometriosis; deal only with specialists. That's how you will get the best care in the shortest time."
Higgins and her husband, Oliver Ignatius, held a fundraiser last year for EndoFound. The couple—music producers who own Holy Fang Studios in Hopewell Junction, N.Y., about 70 miles north of Manhattan—created an album titled Warriors I and paired it with a small concert in the city. Proceeds benefitted the foundation.
At 6:30 P.M. on June 24, the second annual Warriors Benefit Concert will be at DROM in the East Village. It will be a significantly larger production than in 2022 that will include performances by the Overcoats, Swordes, Sofia Zarzuela, AJ Lee & Blue Summit, and Veronica Everheart. Those and a dozen other artists (except the Overcoats, who will likely appear on Warriors III next year) are featured on the Warriors II album, available as a download. Tickets for the benefit show can be purchased here.
*Patient stories submitted to EndoFound.org are the patient's views, not necessarily those of the foundation. All testimonials are from real patients, may not reflect the typical patient's experience, and are not intended to represent or guarantee that anyone will achieve the same or similar results.