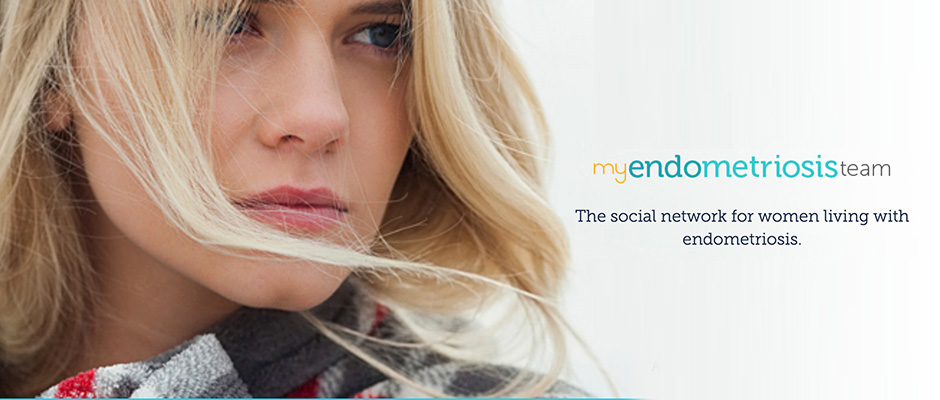 You can answer just about any question with, There's an app for that.
But until only recently, many with chronic health conditions, like endometriosis, didn't have an exclusive community of patient-peers where they could turn to 24/7 outside of Facebook, Instagram, and Twitter.
"I'm craving a chorizo tofu taco at 2 in the morning, where can I go?'" shares MyHealthTeams Co-Founder Mary Ray. "If we want something right now, Amazon will practically deliver it within the hour, but [what if] the concern is about having a baby while on treatment. Where do they go for those kinds of questions?"
Ray, 43, and MyHealthTeams CEO Eric Peacock, 47, created the answer by founding MyHealthTeams in 2012. Today, over 1.3 million log on to 29 individual chronic illness networks. Three are women-only: MyPCOS Team, MyBreastCancerTeam, and MyEndometriosisTeam, the latter has over 50,000 members.
Starting a MyEndometriosisTeam, says Ray, was a no-brainer. Criteria to create the platform included whether or not it impacts the quality of life and creates social isolation. "In the case of endometriosis, the answer to each of the questions was a resounding, 'Yes.'"
Users are instructed to create a profile and describe their diagnosis and symptoms before being allowed entry into the network where virtual hugs are the new likes. After sign-up, MyEndometriosisTeam users will get an alert when someone with endometriosis who lives nearby, shares a post. Patients are also are in charge of moderating. Adds Ray: "Community guidelines coach people not to be prescriptive or to proselytize anything, but it's highly encouraged to share what you have been through but not as evidence for what other people should do. It's a very important distinction about who we are."
So how else does it differ from engaging with endo patients on other social media?
"Well it's women-only, for one," says Ray. And the talk is refreshingly #nofilter. "It's so intimate and so pervasive, there are so many stories like, 'I had this surgery twice.' 'I had this surgery five times.'" MyHealthTeam spokeswoman Michelle Cox says their users benefit from a deeper understanding from their peers. " she says. "But on MyEndometriosisTeam, everyone does. There's a real bond that forms in that context."
Adds Ray: "People are offering each other social proof of what has worked for them, or what doctors have provided as evidence-based care, that in fact, it does work. which provides incentive and inspiration to others to explore and ask smarter questions of their doctor."