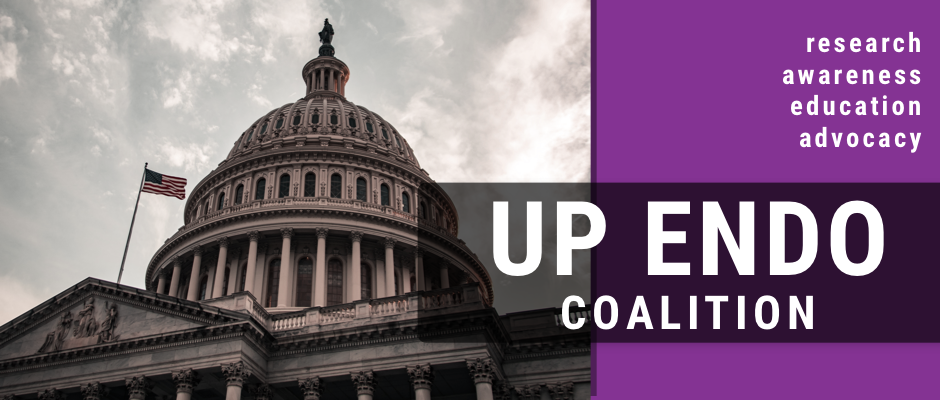 We are excited to have the Congressional Endometriosis Caucus, led by Reps. Scott (GA), Williams (GA), Rice (NY), and Gonzalez-Colon (PR), circulating a "Dear Colleague" letter in the US House of Representatives asking their colleagues to join them in requesting the inclusion of important endometriosis research and funding in the FY23 Congressional Appropriations Bills.
Each year, Congress must develop appropriations bills that determine how much funding federal agencies receive and what their priorities should be for using the funding. This is how institutions important to endometriosis research, like the National Institutes of Health, receive their funding and prioritize what proposals receive research grants, and thereby fund much of the endometriosis research that occurs.
This is a critical time for the endometriosis patient and advocate community to reach out to your US House Members and urge them to support the Congressional Endometriosis Caucuses' effort. Last fiscal year, with your support, we were able to include language prioritizing endometriosis research through both the NIH and the Department of Defense.
We only have until Monday, April 25 to get as many US House Members signed on to this letter as possible. Please use the attached email template to write to your Member of Congress, following these simple steps:
Steps to Send to Your House Member:
Find your US House Representative Here

Find their "Contact Me" link

Paste the text of the email template here into the "Contact Me" link

Send your message!
People with endometriosis could use your help this weekend. Let's get to work. And to learn more about UpEndo, please visit this page.