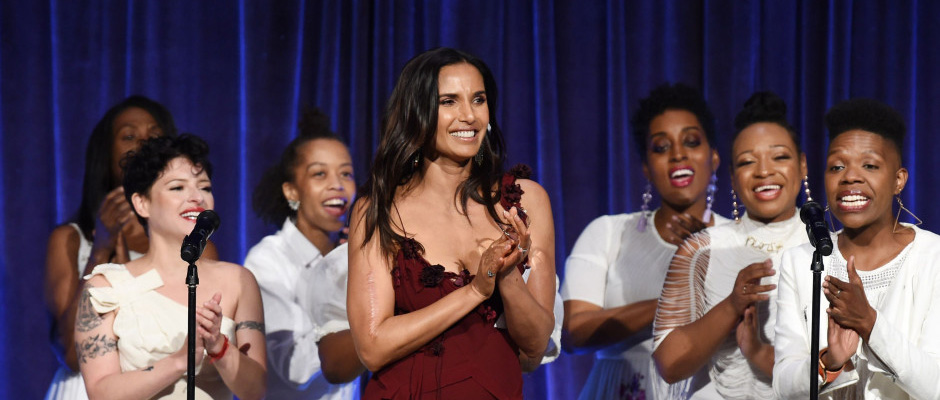 Jubilation reigned at the 10th Anniversary Blossom Ball. Over 450 people gathered at Cipriani's Wall Street venue to laud the evening's honorees.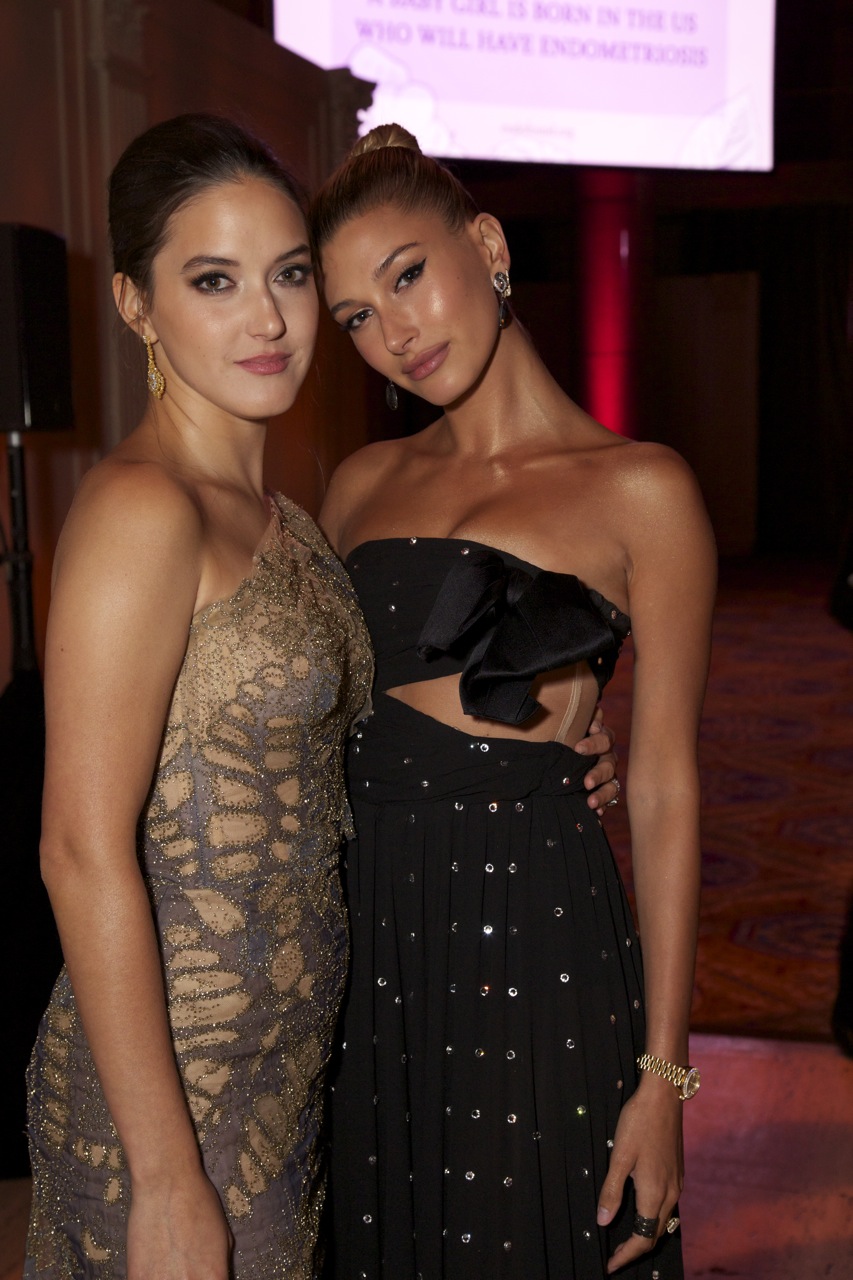 Alicia Menendez, co-host of "Amanpour & Company," emceed the event. She began by introducing Dr. Tamer Seckin, co-founder of the Endometriosis Foundation of America as, "the surgeon to so many here tonight," an entirely apt phrase based on the large number of his patients in attendance.
When EndoFound began, very few even knew about the disease, let alone how to pronounce it. Dr. Seckin showed how much this has changed: "Ten years ago, most people didn't even know about the disease, and now, CNN reports that it is the third most-researched medical topic." He asked all endo patients and those whose lives have been touched by a woman with endo to stand and be recognized, which they were to loud applause. Dr. Seckin then introduced Fran Drescher, one of three honorees at this year's Ball: "She has lent her unique voice to women's health, but you don't even know her for that, you know her as The Nanny!"
Gratefully accepting the lifetime achievement award, Drescher described her battle with uterine cancer. Like so many endo women, she saw many doctors before receiving the correct diagnosis. "I was in the stirrups more times than 'Django Unchained,'" she recounted. Drescher went on to found, "Cancer Schmancer," a leading advocate for early detection and prevention.
There were many well-known personalities in attendance but none as adorable as Doug the Pug. Doug, canine internet sensation, marketed by his mother, Leslie Mosier, walked the red carpet like a pro. Mosier, an endo patient, has written and released a song entitled "Get Better," and is donating half of all proceeds to EndoFound.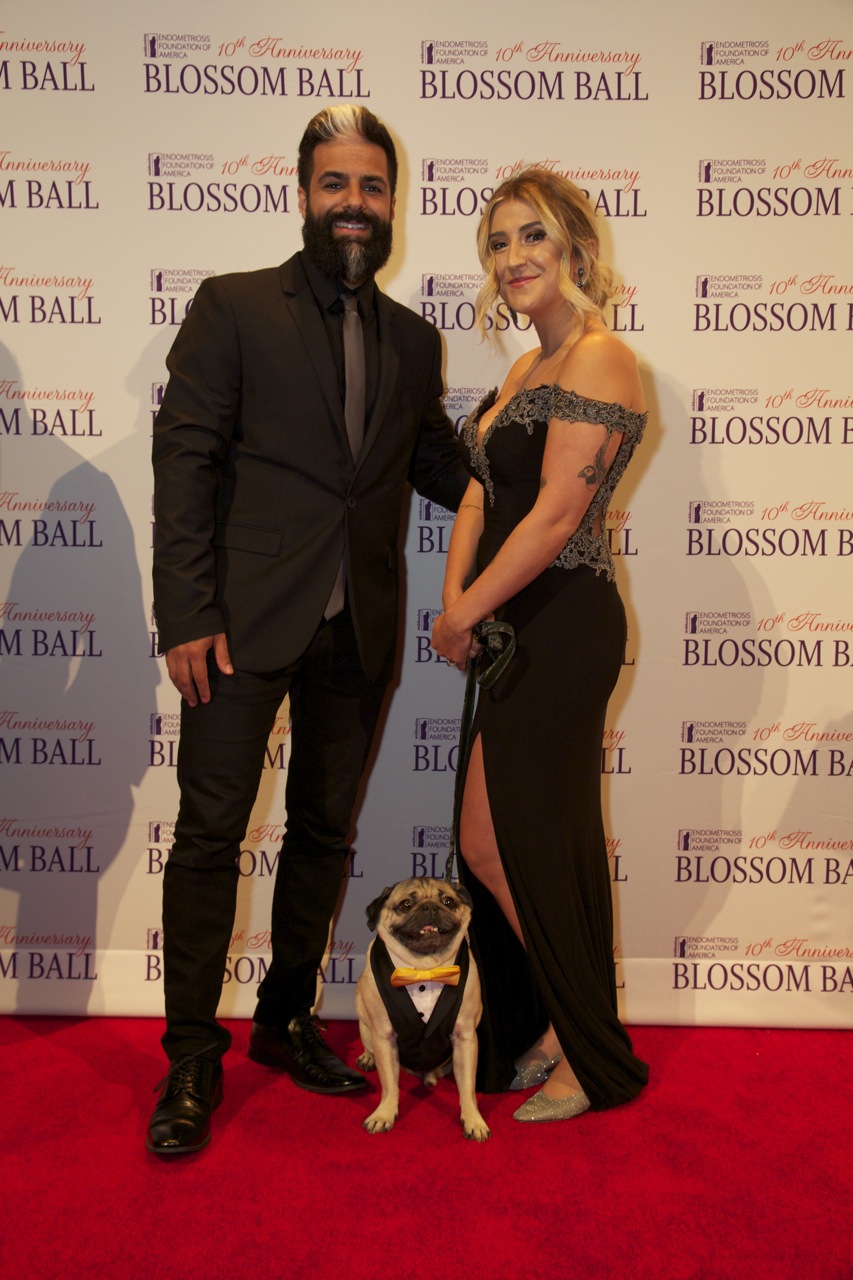 Co-chair Dr. Sandra Gelbard announced this year's Blossom Award Winner: Molly Qerim Rose. As host of ESPN's debate show, "First Take," Rose attests to the fact that a career in a male-dominated industry is extremely challenging - she has even had to endure the discomfort of having a cyst burst during a live show. Upon learning that she had endometriosis, her inclination was not to broadcast her pain. Then, during a late-night internet search, she read about Padma Lakshmi, Co-founder of EndoFound. Rose contacted Lakshmi and expressed interest in attending the Ball, intending to be a wallflower. She spoke passionately about her aspiration to help endo girls: "No teenager should have to make a decision about their fertility, they should be picking out their prom dresses."
Subrata De, the Event Co-chair, presented Alaia Baldwin with the 2019 Horizon Award, in recognition for "her courage and advocacy." Baldwin is currently a model and a student at The New School. When she was diagnosed with endo, Baldwin typed "#endometriosis" and found nothing. She began posting about her journey on Instagram to support other endo women. Baldwin continues to do so, as a member of the EndoFound Junior Board.
And, then, the audience heard finger snapping and proceeded to join in, as the Resistance Revival Choir took the stage. Their rousing rendition of "Hallelujah" echoed the sentiment of jubilation in the room
Blossom Ball 2019 photos & videos