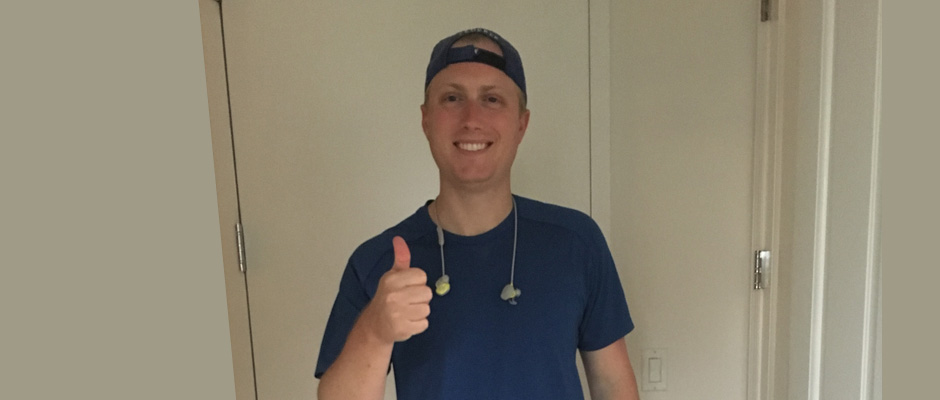 How long have you been running marathons?
This is my first (and hopefully not last!) marathon
What is the most fun part of training? What is the most difficult?
During my training runs, I have been able to discover new areas within NYC that I have previously never come across. I have been able to find new and unique vantage points throughout the city which offers incredible views.
The most difficult part of training has been keeping the discipline and consistency needed to succeed. It is easy to get distracted, make excuses for why you can't run, and put off training. Reminding myself that I am running for the Endometriosis Foundation is all I need to keep motivated!
What first inspired you to get involved with charitable running for the TCS NYC Marathon?
I was craving a challenge that would require discipline, commitment, and focus and take me out of my comfort zone, athletically. While I grew up playing sports, I am not a runner so the TCS NYC Marathon seemed like an obvious choice! I thought that by not just running for myself, but by running for others, it would help to keep me motivated and inspired. And running for Endofound has done just that!
What made you want to support the Endometriosis Foundation of America?
My wife was diagnosed with Stage Four endometriosis last year. I saw first-hand what a debilitating disease endometriosis can be. As I continued to do research and learn more about the disease, I realized there is just not enough public awareness and wanted to change that.
What kinds of other activities- if any- have you been involved with when supporting Endofound?
I have not been previously involved with Endofound, but will definitely be more active in the future.
Can you share a little bit about your personal story with endometriosis?
My wife suffers from severe endometriosis. I have observed both the physical and psychological pain caused by this disease.
Why is it important for others to support Endofound?
Given how prevalent this disease is, I have continued to be surprised at how little is known by the general public. I think it is important to raise awareness in order to help fund educational programs as well as a possible cure.
How do you plan on celebrating once you've finished the marathon in November?
With my wife and a LARGE beer