Sam Stockton, diagnosed with Stage 4 endometriosis, has a demanding career as a prominent golfer sponsored by Callaway golf. Her job requires her to be in optimal health at all times; however, at twenty years old, she suddenly felt unwell. In a recent episode of EndoTV, Stockton tells EndoTV host Diana Falzone how her mystery illness started to plague her.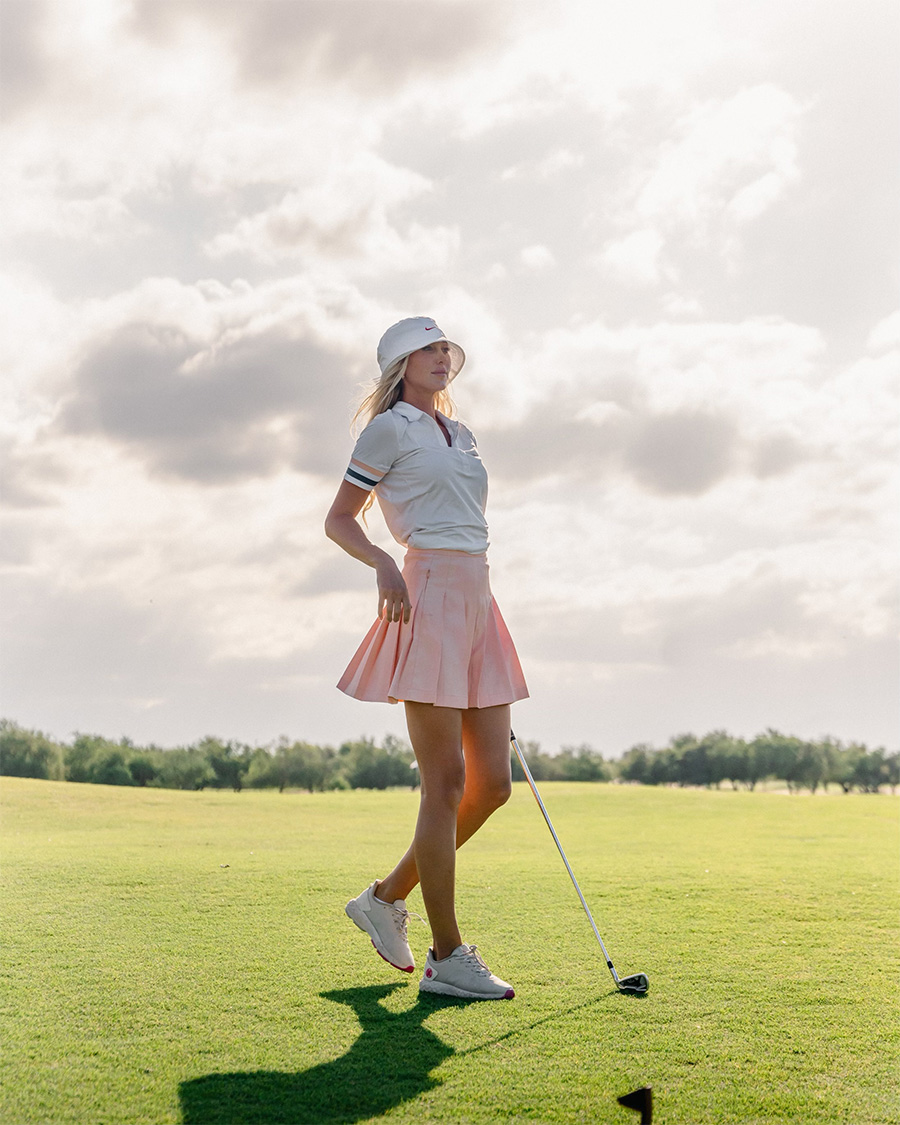 "My period was so heavy. I was trying to carry my clubs, play good golf, and manage my period symptoms which out of the blue this was not like my past cycles have been like," Stockton says. "I battled through it. I didn't say anything and the next four years I went through that, and the pain progressed to the point I couldn't even walk. The cramps were that painful."
After the pain became increasingly worse, the athlete sought medical attention. Unfortunately, the first doctor she saw misdiagnosed her with PCOS and recommended an IUD. Although skeptical of the doctor's diagnosis, she did not look for more answers for over a year and a half.
Then, while on a plane, she started to experience severe shoulder pain when lifting her bag from the overhead bin. In a panic, Stockton called her sister. Her sister advised her not to leave the airport. "I could barely talk. I had no breath," she says. The ambulance came. When she arrived at the hospital after testing, the doctor informed her she had a collapsed lung due to "blebs." Blebs are air-filled cysts in the lungs.
Uncertain of the blebs diagnosis, Stockton's mother began researching her symptoms. Her mother was the first to link her period symptoms to her lung collapse.
"I was almost a medical mystery. People were trying to find out the causation. They wanted to try Lupron. For me, I wanted to attack the root cause not just a band-aid."
Camron Nezhat worked with a thoracic surgeon. Fortunately, they did not find endometriosis in her lungs, but the suspicion was the endometriosis could have formed on her diaphragm.
Golf was put on hold, and her complete focus was on her health. It took a year for the lung to clear. Then she had endometriosis excision surgery to remove her lesions.
"It's a very personal and intimate topic, but I'm at the point to where I'm too passionate about it, I know too much information about it and it doesn't feel right to gate-keep anymore. I want to share what's been key for me to live with endometriosis."
EndoTV host and executive producer Diana Falzone was diagnosed with endometriosis and infertility in 2016. A year later, she penned a national essay to raise awareness about the illness. Falzone is a contributing editor for The Daily Beast, and her work has been in Vanity Fair, Vice News, Fox News, SiriusXM, and more.
Interested in joining Diana on an episode of EndoTV, please contact her at diana.falzone@endofound.org
To see more stories like Sam's, subscribe and follow EndoTV