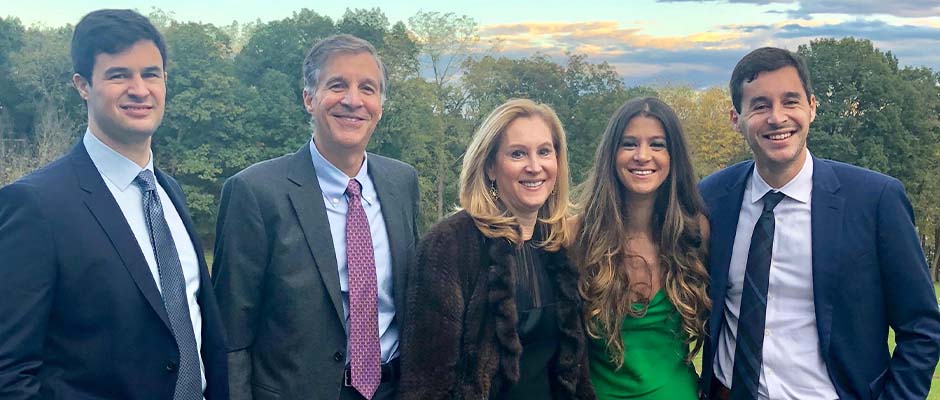 By Rachel Grobman
It is said that the good physician treats the disease; the great physician treats the patient who has the disease. To me, Dr. Seckin personifies this phrase.
It was Halloween during my junior year of high school. I was in the hallway, dressed in my costume, watching as my friends happily took pictures together. I wasn't in one photo. Instead, I was crouching on the floor with the most intense period cramps I had ever had. Tears rolled down my face as I slowly walked to the nurse's office where I was handed an Advil and sent to my next class. This is where my journey with endometriosis began.
For years I suffered from these unbearable cramps, repeatedly being told that it was simply part of being a woman. I was told that my heavy bleeding was not abnormal, yet, every morning during my period I would awaken to find my clothes and bed sheets soiled in blood.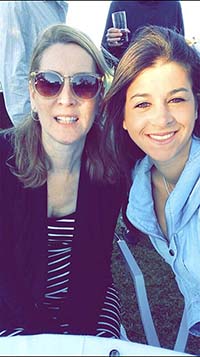 I vividly remember sitting in the exam room at my gynecologist, with tear-filled eyes, as I tried to explain to him exactly how I was feeling. I spoke about my cramps, the soreness in my lower back, and the way the pain would constantly radiate down my legs. "That's normal," claimed the doctor, "you can take six Advil at once, and you'll feel fine." But I wasn't fine. No matter who I told, no matter how hard I tried to explain what I was going through, I couldn't find anyone to validate my experiences.
Eventually, I began to feel hopeless and defeated. If these highly esteemed doctors, my family, and my friends, were all telling me it was normal then maybe it was. Maybe I was the problem. Maybe my pain tolerance just wasn't high enough. Perhaps I really did need just to toughen up as they said.
As I got older, though I started developing new symptoms. I remember the first time I heard the word endometriosis on a television commercial. I watched in awe as I checked off every single sign that was mentioned. Finally, I decided to go to a different gynecologist, hoping that maybe this time would be different. So again, I sat in a cold exam room while the doctor listened to my entire story with all the details. This time when I finished, I was prescribed a giant bottle of Percocet. That was it.
So, at 26 years old, two weeks out of every month were essentially intolerable. I began to have painful bowel movements and regular migraines. To me, feeling sick became "my normal" as I was regularly nauseous and vomiting before and during my period. I had such intense pain during urination that it felt as if I had developed a urinary tract infection, which landed me in the emergency room twice. Both times I was diagnosed with a kidney infection due to my description of the pain, though there was no evidence of this in the test results. Then just like that, I was discharged. When these debilitating symptoms were at their worst, I often felt depressed and suffered from extreme anxiety, anticipating the pain that may have been coming the next day.
At this point, I knew it couldn't just be me. It wasn't just in my head.
I wasn't just depressed and anxious for no reason. There was something wrong, and I was determined to find my way back to a healthy, normal life. I returned to the gynecologist and mentioned the word endometriosis to her. That visit was the first time, in 10 years that I was taken seriously.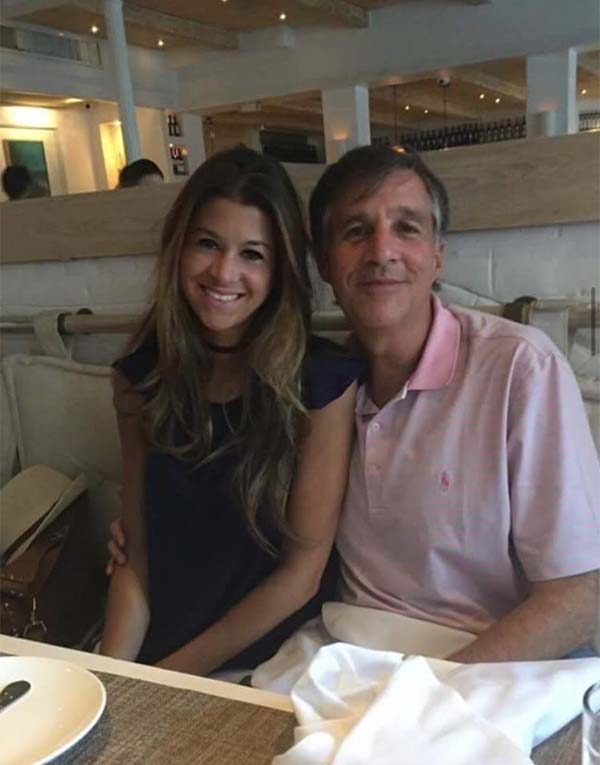 The doctor attempted to treat it with birth control and when that didn't stop the pain; she said it was time to get a laparoscopy. I remember her exact words "I could perform the surgery, but if you were my daughter, I would send you to him." That is how I found Dr. Seckin, my superhero in a white coat.
From my very first appointment with Dr. Seckin, he listened to every word I said. He took the time to explain exactly what endometriosis was and what a laparoscopic procedure would entail. He sat across the desk from me and answered every question that my parents and I asked, not once trying to hurry us out of his office for his next appointment. I met with him two more times before my procedure, and he was exceptionally devoted to my case, empathetic, and kind. He had a way of making me feel like I was his only patient. I had finally found someone to listen to me; I had finally found my miracle doctor.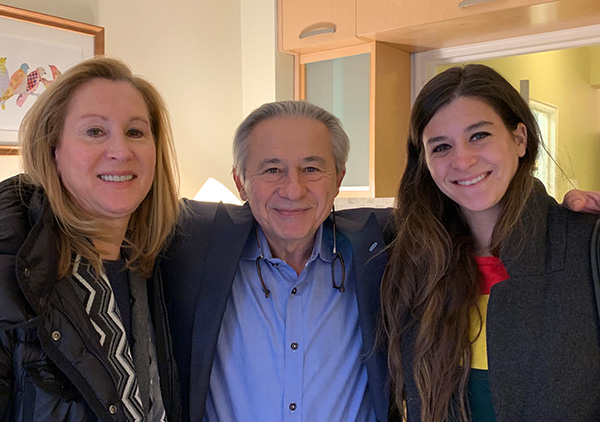 When I had my surgery, Dr. Seckin found 40 lesions and had to remove my appendix. When he went out to speak with my parents while I was in recovery, he told them how much agony I must have been in for all these years and how terrible he felt for all the women who were continuously suffering while their doctors ignored them. To me, Dr. Seckin is a hero. He is an innovator in the Endometriosis field and is committed to not only helping his own patients but to finding an end to this horrible disease.
As I was getting in the elevator to leave the hospital after my surgery, I ran into Dr. Seckin who was on his way to visit me for the second time. I couldn't help but cry when I saw him, and he immediately gave me a hug and told me everything was going to be okay now.
Thank you, Dr. Seckin, for listening to me, for validating me, and for all of the compassion you showed me. However, most of all, thank you for giving me my life back, I am forever grateful...
Editor's note: Would you like to contribute to our EndoStories section? Click here to learn how to submit your work.
*Patient stories submitted to Endofound.org are the views of the patients and not necessarily those of the foundation.