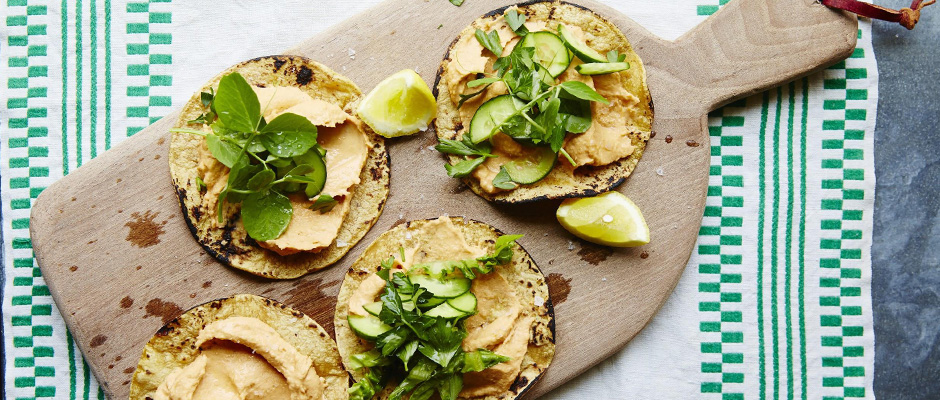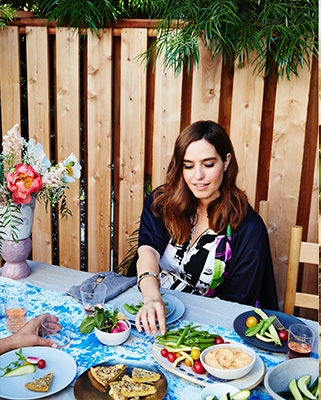 One Part Plant author Jessica Murnane admits she didn't become a plant-based foodie and cookbook author overnight.
"I was a latch-key kid," she tells The Blossom, "and I definitely remember my very first culinary creation was I took a tub of whipped cream and I poured Cheerios inside and I mixed it all around and I had whipped cream Cheerios. I just remember thinking it was the best invention of all time."
Those days of sugary afterschool snacks are long gone. Eight years ago, following her diagnosis with Stage IV Endometriosis, and three endo-related surgeries, the Charleston, S.C.-native embarked on a journey to manage her painful symptoms by following a strict plant-based diet. But Murnane admits the transition from a cheese and Sour Patch Kids-loving foodie was one of the hardest choices of her life. "I really reached a low point, but I was also very committed to this diet that was actually helping me and my endo, so I knew that I had to do something." Away went her mom's famous cheese-y, meaty Johnny Marzetti casseroles and chocolate chip cookies, but Murnane says she forged forward anyway. "I thought, if I'm going to have to do this plant-based thing, I'm going to have to enjoy the food that I'm eating and so this is really where the cookbook came from, where it's really written and created for people like me, that want to eat better and want to eat more plant-based but don't want to just have steamed broccoli and brown rice."
Murnane says she's feeling dramatically better by managing her symptoms with her new diet. And on Sundays you'll catch her whipping up green pancakes ("You can't taste the spinach in them," she tips) with her husband Dan and son Sid, 3. "Food was my first step that opened up to an entire pain management toolbox for me. It's not just the food. Food allowed me to exercise again, which allowed me to have a much clearer head, which then allowed me to explore more stress-management options, so I think that food is part of the equation for endo-management, but I definitely think that it has to include a lot of other components to go with it."
Here's one of Murnane's favorite dips to whip up.
Hummus without chickpeas? Oh, yes. I don't have anything against chickpeas, but when it comes to hummus,
sometimes I like to mix it up and use other beans or legumes. Some people have a really difficult time digesting
chickpeas. If you've ever noticed that you're super gassy after eating a tub of hummus, you might be one of them.
Northern and cannellini beans make a great substitute. My favorite way to eat this hummus is to spread it on a charred tortilla and then load it up with veggies and herbs.
White Bean Buffalo Hummus
1 (15-ounce) can northern or cannellini beans, drained and rinsed, or 1 3/4 cups cooked beans
1/4 cup tahini
2–3 tablespoons buffalo sauce (see Kitchen Notes)
1/2 teaspoon real maple syrup
2–3 tablespoons fresh lemon juice
Sea salt
In a food processor with the S blade attached, pulse the beans, tahini, 2 tablespoons of buffalo sauce, maple syrup, 2 tablespoons of lemon juice, and a pinch of salt to a smooth paste. Add more salt and lemon juice if needed and more buffalo sauce to get the spice level you love. Store the hummus covered in the fridge for up to a week.
Kitchen Notes: When shopping for buffalo sauce, make sure to read labels carefully. Look for brands that don't contain extra sugars or dairy products. Tessemae's and Paleo Chef are my favorites.

Editor's note: Jessica Murnane will be speaking at EndoFound's Patient Day in NYC on March 18th. You can register for the free event here.