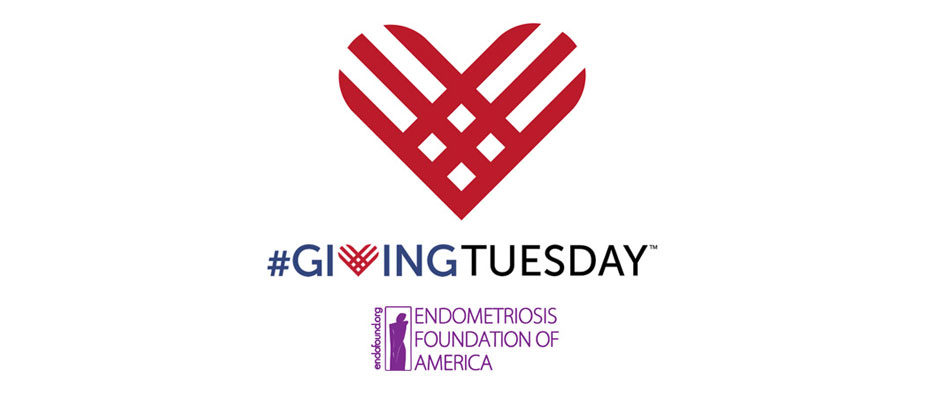 Tuesday, November 29, 2016
Join #GivingTuesday and Feel the Movement!
Help the Endometriosis Foundation of America (EFA) raise $20,000 towards the national expansion of the ENPOWR (Endometriosis: Promoting Outreach and Wide Recognition) Project. A program that targets teenagers aged 14 and above to explain what endometriosis is, how to recognize its symptoms early, and how it can be treated.
In 2013, ENPOWR started as a pilot program of the New York State Department of Health's Teen Health Awareness Campaign. It is the only school and community-based endometriosis education project of its kind in the United States. EFA program coordinators visit schools, summer camps, community programs – wherever there's a need – and give an interactive presentation explaining what endometriosis is, what its symptoms are, and how to manage it. We need your help to bring ENPOWR to more schools and community programs across the country.
Last year, more than 45,000 organizations in 71 countries came together to celebrate #GivingTuesday. Since its founding in 2012, #GivingTuesday has inspired giving around the world, resulting in greater donations, volunteer hours, and activities that bring about real change in communities.
To participate in the #UNSelfie for endometriosis campaign:
Take a "selfie" with a caption (or have it on a card in the picture) explaining why you are supporting the EFA and The ENPOWR Project. All you have to do is print the template and write in why you support early education and intervention.
Please use the hashtags #UNSelfie, #Endofound, #ENPOWR, and #GivingTuesday. Don't forget to mention our website – www.endofound.org!
Post it to Instagram, Twitter and/or Facebook to share and encourage your friends to do the same! Be sure to tag us on Instagram/Twitter @Endofound and on Facebook: Endometriosis Foundation of America.
We invite you to join the movement and donate or volunteer today!
Thank you!