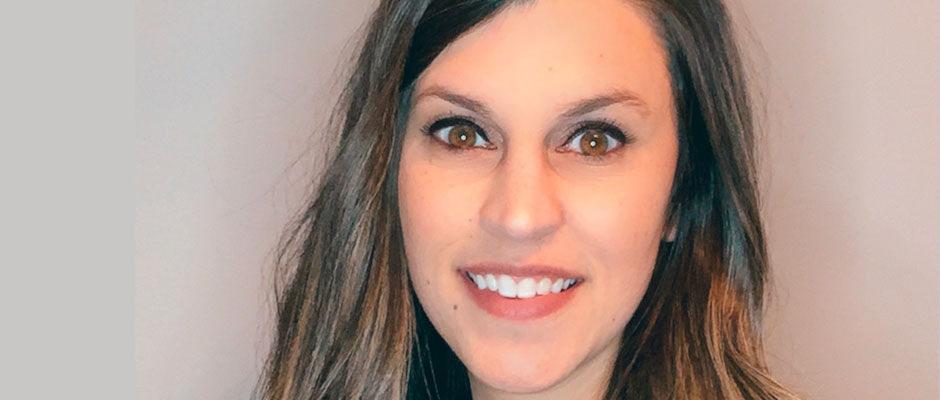 I was 14 when the monthly ER visits began. Every other month it was the same diagnosis: A cyst must have ruptured from her monthly cycle, and you may want to take her to a gynecologist for birth control pills. The first GYN I'd seen as a 14-year-old was a woman who agreed it was probably cysts and prescribed me Yasmin. I remember still having a few rough periods, some stomach issues, and fatigue, but never with enough pain that I thought it was anything bad. They were right; it must have been cysts. But once I hit 23, my body changed. The frequent ER visits began again. I went to the gynecologist and explained that my period pain increased, and the pain had intensified to the point that I was missing classes in college. She said new studies have emerged and that she thought I might be suffering from endometriosis.
My gynecologist sent me to the University of Michigan for a second opinion on further treatment. They, too, suspected endometriosis and suggested I change my birth control medicine and do pelvic floor therapy (this is not something that seemed very appealing as a young girl). When I followed back up with my gynecologist and told her I was not comfortable with the pelvic floor therapy, she suggested a laparoscopy to give a definite diagnosis. We agreed and my first endometriosis surgery was a success. I had a diagnosis of stage 1 endometriosis and started a new birth control.
My gynecologist retired shortly after surgery, and six months after my first laparoscopy, I started experiencing severe nausea. My primary care doctor said I needed to go see a GI doctor, who performed a colonoscopy and endoscopy. He said everything looked okay except that scar tissue was semi-pinching my colon. He said it appeared to be IBS, gave me some Bentyl, and sent me on my way.
The nausea continued to the point where I lost about 15 pounds and I went to the ER. They did a Hida scan and my gallbladder was no longer functioning. I had it removed and they found that my gallbladder was covered in endometriosis, but they were able to release the scar tissue from my colon. This started my hunt for a gynecologist who knew more about endometriosis.
The second gynecologist was male, and he was more ready to fight the endometriosis than I was. He put me on a continuous cycle of birth control to stop my periods, but the pain kicked up and sent me to the ER once again.
When I turned 27, I had my second laparoscopy. After this surgery, my body started rejecting birth control pills. They made me feel depressed, caused GI issues, and just were not working well. I made a decision to stay off birth control for a year and unfortunately the pain came back with a vengeance. My gynecologist put me on Aygestin and I started reading every book on endometriosis and educating myself as best as I could. I was surprised to find that no one ever talked to me about my diet and how changing the foods I consume could help my symptoms.
Only then this new gynecologist decided to retire. A woman took his place and she too suffered from endometriosis so she was very kind and caring. She prescribed pain meds and birth control to get me by. I found another endometriosis specialist at Women's Excellence who specialized in excision surgery. I called to make an appointment but before I could get in, I had a bad flare that got me admitted into the hospital for three days. I was beyond miserable and I called the specialist to try and see if there was a cancellation. They did a quick consult virtually (while I was still admitted in the hospital) and scheduled my third laparoscopy for the following Monday. He said I was now a stage III endometriosis patient. Immediately after surgery, my doctor started me on Zoladex injections for three months. After the third month, I had to switch to Danazol pills because the injections were too intense for me. After these five long months of menopause and lots of side effects, I had robotic excision surgery and he said I had the worst endometriosis case he seen in twenty-three years. He took thirty-two samples of endo out and a lot of scar tissue.
Here I am, 30-years-old, nine scars and five surgeries in. I've been put into medically-induced menopause and I'm battling chronic pain, but I was heard by every doctor I saw. No one diminished my pain or told me I was faking it. This was so important through my journey and it sets my story apart from others. The majority of endometriosis stories demonstrate how much women are not being heard by their doctors, and I am here to let you know that there are doctors, nurses, and medical professionals who get it and want to genuinely help. No one should have to be in tears while trying to convince an ER doctor or a gynecologist that their period pain is real. I plan to host a fundraiser to raise awareness this March, so no woman has to prove the invisible to get proper care. Being heard doesn't take the pain away, but it opens a door for women to seek help and to improve practices for earlier diagnosis and a chance towards treating patients without surgery in the future. In order to get a cure, we must first be heard!
Chelsea Hodgkinson is a 30-year-old from Michigan. She has a bachelors degree in psychology and is a Certified Life Coach. Through her endo journey she realized there is strength in her scars and purpose in the pain. She is holding a fundraiser in March 2022 to bring awareness in her community. She believes every female enduring this deserves to be heard and have access to proper healthcare.
---
Editor's note: Would you like to contribute to EndoStories? Click here to learn how to submit your work.
*Patient stories submitted to EndoFound.org are the views of the patient and not necessarily those of the foundation. All testimonials are from real patients, and may not reflect the typical patient's experience, and are not intended to represent or guarantee that anyone will achieve the same or similar results.