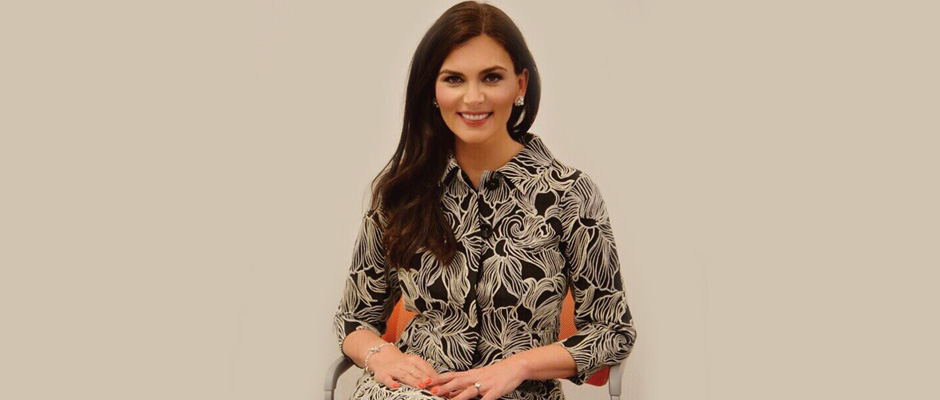 Bioengineer and entrepreneur Heather Bowerman is the CEO and founder of DotLab, and is developing what she claims to be the "first non-invasive test for endometriosis," DotEndo. A non-surgical form of diagnostic endometriosis testing could potentially help save countless patients from years of being misdiagnosed, and more speedily lead them to a proper plan of care. The Blossom recently reached out to Bowerman to find out more on what prospective patients can expect from DotLab and how much closer we are to the product hitting the market.

What exactly is Dotlab?
DotLab is a personalized medicine company for women's health, and we have developed the first accurate non-invasive test for endometriosis, DotEndo. We have been recognized by Goldman Sachs for entrepreneurship, the World Technology Network for health and medicine, and as a technology to watch by the MIT Technology Review. We are headquartered in San Francisco, Calif.
What inspired you to create this test?
Throughout my education and early career, I saw how medical research and the deployment of technology severely lagged in women's health and led to worse outcomes for women. I started thinking about what the best point of entry could be to eliminate this systemic bias and bring healthcare equality to women. Today at DotLab, our incredible team is thrilled to push forward with making this important technology accessible.
When should patients use the DotLab test?
Our clinical studies assessing the accuracy of our test relative to laparoscopic surgery, the current gold standard for diagnosing endometriosis, have been conducted in women between the ages of 18 to 50 with various gynecological conditions. Patients should talk to their physicians to determine if DotEndo is right for them to aid in the diagnosis and/or monitoring of endometriosis.
How will it help patients receive the proper treatment for their endometriosis in the future?
While 1 in 10 women worldwide has endometriosis, it takes an average of five separate physician visits and 10 years to receive an accurate diagnosis and treatment. Much of the reason for this is the lack of a non-invasive approach, given the clinical risks and the high cost of laparoscopic surgery, which is the gold standard for diagnosis today.
What are the biomarkers that can identify endometriosis?
DotLab has successfully investigated the roles of several microRNA biomarkers in endometriosis. Other biomarkers, such as CA-125, that have been proposed have not been accurate enough for applications in real-world settings. We have validated our biomarkers in both blood serum and saliva and aim to launch our saliva product first.
Can you explain what microRNAs are and how they play a role in your analysis?
MicroRNAs are small non-coding RNA molecules that function in the post-transcriptional regulation of gene expression. Our specific microRNA biomarkers were identified from a screen of thousands of different human microRNA sequences using a comprehensive microarray. From these thousands of microRNA candidates, we identified the subset that showed the greatest magnitude of up- or down-regulation in women with endometriosis. DotEndo is based on a combination of these endometriosis-associated microRNAs, which we have shown in clinical studies to be both highly sensitive (not missing patients with the disease) and highly specific (not incorrectly classifying the disease in people who don't have it) when compared to laparoscopy.
In your opinion, why has it been so hard to find a non-surgical method for diagnosing endometriosis?
While a non-invasive test for endometriosis has been a holy grail in women's health, the heterogeneity of the disease has made it difficult to find a test that's applicable across patient groups. The pathogenesis of the disease has been poorly understood to date, and patient complications can vary.
How is DotLab different from other proposed non-surgical methods of diagnosing endometriosis?
DotEndo is the only accurate and non-invasive test that aids in the diagnosis of endometriosis. By contrast, laparoscopy is an invasive surgery that requires general anesthesia and can have multiple clinical complications. Genetic tests (which DotEndo is not) do not confirm active disease—they predict susceptibility to the disease.
When will this product be available?
We haven't publicly announced our launch date yet, but we will be sure to keep [EndoFound] and your readers posted!

What are your plans for the company in the [short] and long-term?
In the [short] term, we are looking forward to publishing our next peer-reviewed prospective study. DotLab won the prize paper for that work at 2017's American Society for Reproductive Medicine conference. Long-term at DotLab, I know that we will continue to be deeply inspired by our mission to help the 176 million women worldwide who suffer from the devastating consequences of endometriosis. That mission is truly our north star!