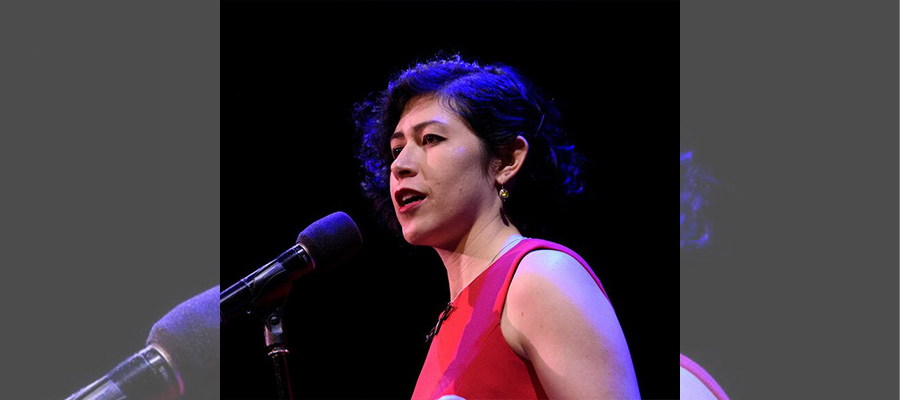 Rachel E. Gross says she was destined to be a nerd. Her father is a physicist. Her mother is a family medicine doctor. Her stepmom is a molecular biologist. While being a doctor or scientist wasn't Gross' calling, writing about them was.
"I've always loved telling their stories and giving them a chance to be human characters, because they aren't always treated that way, she said.
Gross, a science journalist and the author of Vagina Obscura, will be one of 25 speakers at EndoFound's Endometriosis 2023 Global Patient Symposium (Patient Day) on March 18 and 19. The event will be in the Einhorn Auditorium at Lenox Hill Hospital in New York City.
The Orange County, Calif., native and Brooklyn, N.Y., resident graduated from the University of California, Berkeley, earned her master's degree in science journalism at Northwestern University, and was a Knight Science Journalism Fellow at the Massachusetts Institute of Technology.
"I started as a very broad science journalist by covering things like climate change and the fights between evolutionary theory and religion." She was also the science editor at Smithsonian.com. "About four years ago is when I focused on writing my book," Gross said.
Published in March 2022, Vagina Obscura was a finalist for the Andrew Carnegie Medal for Excellence in Nonfiction and a New York Times Editors' Choice.
"It's like a journey to the center of the female body that goes organ by organ, showing the history of each of the 'reproductive organs,' how anatomists initially understood them and mapped them, and how a new generation of women and LGBT scientists are reimagining them today," Gross said. "I'm interested in showing how what we think of as 'women's issues' radiates to all bodies and genders, and how the giant knowledge gap we have in the female body is actually a huge knowledge gap in science in general."
Gross dedicates a chapter of the book to the history of endometriosis, its stigma, and what researchers are learning about the disease today. She follows the story of bioengineer Dr. Linda Griffith—who was diagnosed with breast cancer and endometriosis—and how Griffith's doctors treated the two diseases differently.
"With breast cancer, doctors immediately biopsied her tumor, analyzed it, and categorized it so they could guide her into the right treatment. Tests checked for the presence of simple biomarkers," Gross writes. For the endometriosis, "There were no known biomarkers. There was no good classification system. And there were no treatment options other than surgery or hormone suppression, both of which had serious drawbacks."
But Gross was encouraged to see attitudes toward endometriosis changing as she wrote the book.
"From when I started writing it in 2018 until I finished in 2022, there had been an explosion of media on endometriosis," Gross said. "For instance, when I started writing the book, one of my editors didn't know what endometriosis was. But by then end, so many more people had heard the word, knew someone who was personally affected by it, and understood it involved a lot of chronic pain and suffering and wasn't just 'period issues.'"
At Patient Day, Gross said she will talk about patient advocacy, share fruitful stories of how patients have worked with doctors, and discuss the historical context of endometriosis and why it's been so stigmatized.
"It's been characterized as the 'pelvic chameleon'—particularly mysterious, elusive, and complex," she said. "Of course it's complex, but if you look at the language throughout the centuries, it's treated almost mythically—like it's just this women's issue that is so complicated and will never be solved, so why even try to put resources into it."
Gross said she will end her talk with concrete examples of advancements made that show that's not the case.
"There are people who are taking us past the stage of shame and stigma and showing that big strides can be made when we don't allow ourselves to be weighed down by the history," Gross said. "When you treat endometriosis as a biological problem like any other and a disease like any other, you can actually make progress."
For a symposium schedule and to purchase tickets, visit www.endofound.org/patientday. For more information on Gross, visit www.rachelegross.com.