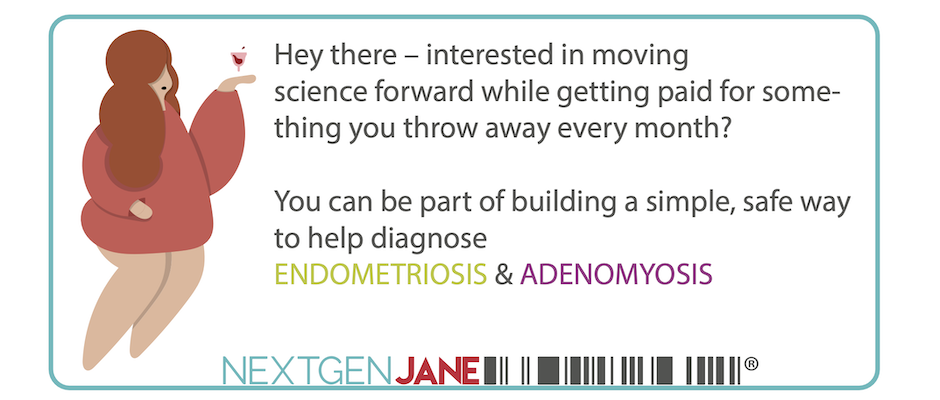 As Catherine Vanacore recently wrote on the Blossom, participating in clinical research trials for endometriosis can critically help the future of endometriosis care. Today, we're excited to share an IRB-approved research study that aims to develop a non-invasive, definitive diagnostic for endometriosis. Our policy is to only include IRB-approved studies (The Institutional Review Board is a process that researchers have to go through before they start recruiting participants and collecting data for their study), which ensures that research is conducted ethnically.
NextGen Jane is developing a smart tampon that will hopefully be able to diagnose endometriosis from menstrual fluid extracts. Endometriosis is currently diagnosed via diagnostic laparoscopic surgery; adenomyosis, by imaging. NextGen Jane is working on a way to look for molecular signals in the endometrial lining you shed naturally, every month, as an alternative to surgery or imaging for detecting disease.
To participate, all you have to do is wear a tampon for a few hours. You'll be moving science forward while getting paid for using a tampon!
To participate, scan the QR code in the flyer below, or email research@nextgenjane.com