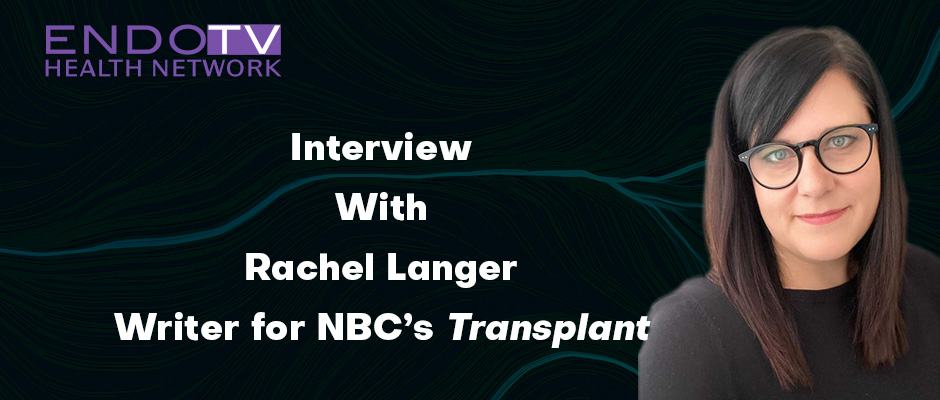 The Endometriosis Foundation of America (EndoFound) announced today the launch of Endo TV on YouTube, a new digital health network, executive produced by veteran journalist Diana Falzone, who is also hosting the network's premiere show, "Let's Talk Period".
The "Let's Talk Period" guest list is a who's who of today's most respected health clinicians and researchers, authors, advocates, patients, and lawmakers talking about women's reproductive health, endometriosis, and the news that matters to you. New episodes will air each week on Tuesday and Thursday at 11 am ET / 8 am PT on EndoTV's YouTube channel. The premiere episode can be viewed here: https://youtu.be/or8aLxGO5Hc.
"EndoTV is a platform to talk candidly about it all; health, rights, bodies, minds and news. It's important we highlight topics that may not make it to mainstream media, but are necessary conversations to be had in order for progress to be made for all."
"Every aspect of endometriosis is a dilemma and difficult to recognize. This is a health channel aiming to increase the quality of life for individuals with endometriosis. We hope to increase awareness and to educate the public further to facilitate early detection and timely treatment."
Join Falzone on Tuesday, January 26, at 11 am ET / 8 am PT for the premiere of "Let's Talk Period", featuring her interview with medical drama "Transplant" (NBC) writer and co-executive producer Rachel Langer , who wrote the episode "Your Secrets Can Kill." Langer has endometriosis and shares what it was like to work in the "Transplant" writers' room and the steps that showrunner Joseph Kay, along with the "Transplant" producers at Sphere Media, took to be allies and help her be able to work through her pain.
Following Langer , Falzone sits down with Endometriosis Foundation of America Executive Director Margaret Cianci to discuss the new network and EndoFound's programs and goals for 2021 and 2022.
"At EndoFound, we have been working for over a decade to bring candid conversations about menstrual health to the mainstream. We are making huge strides, but still feel that the discussion is lacking around menstrual disorders including endometriosis that impacts one in ten women, a disease that is debilitating and can be hard to diagnose, said Margaret Caspler Cianci, Executive Director of the Endometriosis Foundation of America. "With EndoTV we hope to give a voice to those frequently diagnosed, but rarely discussed, health issues.
On Thursday, January 28, at 11 am ET / 8 am PT Mrs. Michigan-America 2020, Stacey Bruss, diagnosed with Stage 4 endometriosis after years of misdiagnosis and fertility struggles, talks about self-advocacy, becoming a mom, and the importance of using her platform to educate and bring endometriosis awareness.