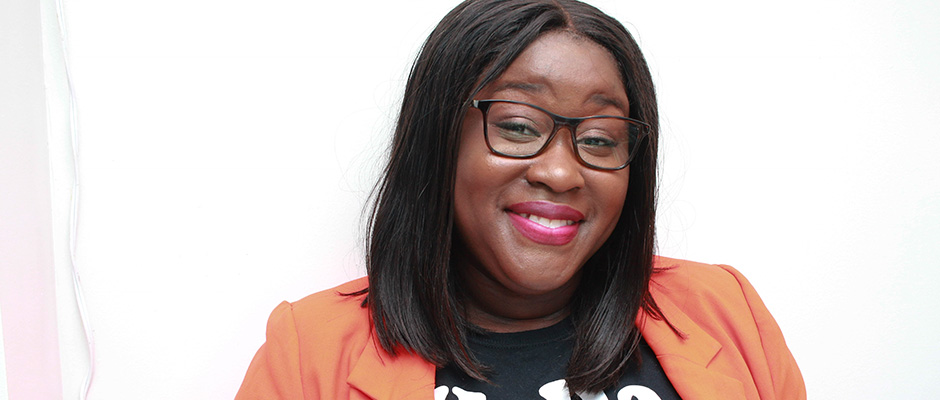 Thanks to Victoria Aderin, more than 228 of her high schoolers know exactly what endometriosis is.
Aderin is a part of The Endometriosis Foundation of America's ENPOWR (Endometriosis: Promoting Outreach and Wide Recognition) Project. Since its inception in October 2013, it has placed 133 volunteer teachers in classrooms around the world to educate children about endometriosis.
"I can honestly say that as somebody who has endometriosis, I never really got an education on it in school," Aderin tells The Blossom. The 31-year-old Brooklyn, NY-native is making sure history doesn't repeat itself on her watch. She spearheads Cathedral High School's Medical Gateways program, an extracurricular plan that helps connect its 600 Catholic students with experiences in the medical field.
Last fall, she organized fourteen classes and "taught all the kids in the Medical Gateways program," about everything endo, including symptoms and treatment options. Aderin says she was surprised at how quickly the topic turned her students into sponges. "They just wanted to know more information about endometriosis. They asked, how would they have the conversation with a doctor? What kind of doctor would they talk to about it?'"
Aderin may not have known it at the time, but she blazed a new trail by bringing endometriosis education into Cathedral. "Working in a Catholic school, there is a whole thing with teaching abstinence, and there is not a conversation about sexual health, especially with females. So having the organization come in, has probably helped with starting that conversation with a lot of the parents."
She knows just how crucial those frank, at-home conversations about periods can be. "Thank god I have a mom as a nurse," she recalls, "who pointed [endometriosis] out to me and pretty much guided me on what I needed to say, and what I needed to do so that doctors would run the necessary tests to determine if I did have endometriosis."
For all of her perseverance in endometriosis education, Aderin, along with fellow ENPOWR teachers Rachel Gibson and Debra Daniel, will be guests of honor at the 9th Annual Blossom Ball this Monday, March 19th.

Editor's note: To find out how you can donate to the ENPOWR Project, click here.