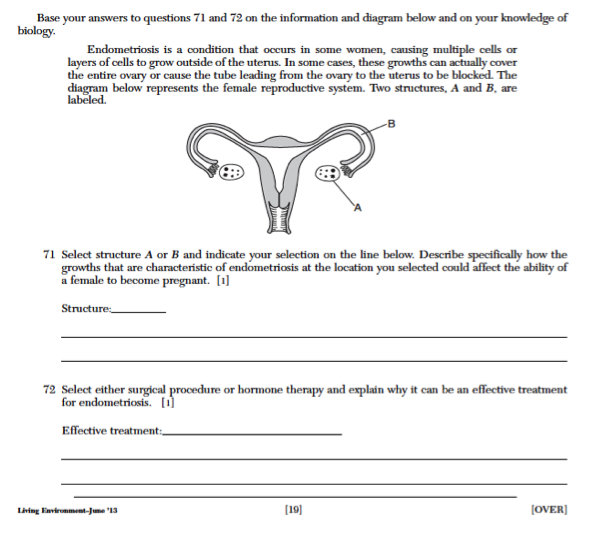 The ENPOWR presentation consists of a 45-minute interactive discussion that is tailored to each specific audience. Audience members receive information regarding endometriosis prevalence, symptoms, treatments and actions to take. To assess level of understanding, teens are asked to complete a pre- and post-test highlighting the presentation content. Students score an average of 29.4% on the pre-tests and an average of 92.6%, on the post-test, confirming the effectiveness of the ENPOWR presentation.

The ENPOWR Project's content aligns with Health Living Standards (HLS) as reproductive health is included in the NYS HLS. Additionally, the Living Environment (LE) curriculum includes information about the female reproductive system including organ structures and functions, hormones, menstruation, and fertility and reproduction. The June 2013 LE Regents Exam included an open-ended, two-part question about endometriosis.
The ENPOWR Project staff members have all received MPH degrees and interns are graduate students currently pursing an MPH. Staff and interns have presented at high schools (public, private and charter), GED programs, and community colleges. Additionally staff members have presented at several community-based organizations (CBOs), including local YMCAs and Boys and Girls Clubs of America, in conjunction with existing teen and after school programming. As a take away, teens receive materials to encourage symptom identification and treatment-seeking behavior as well as an EFA knapsack. The EFA would love to bring The ENPOWR Project to your school or community, so please contact Jennifer Hancher, our Education and Outreach Coordinator, for more information.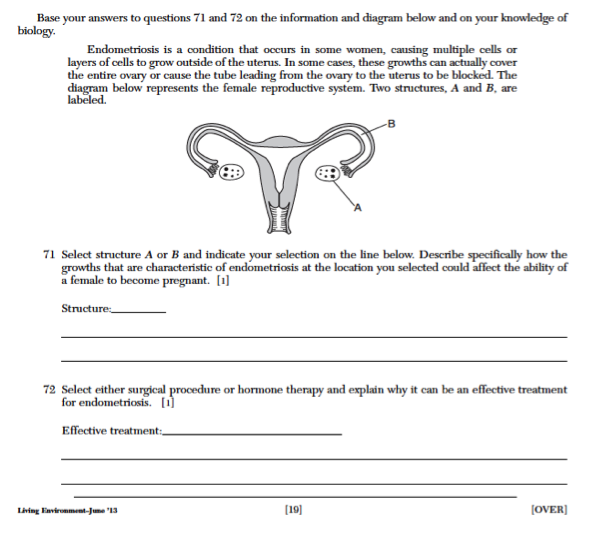 From the New York State Education Department. [Regents High School Examination Living Environment.] Internet. Available from [http://www.nysedregents.org/livingenvironment/613/lenv62013-examw.pdf; accessed [7/31/14].