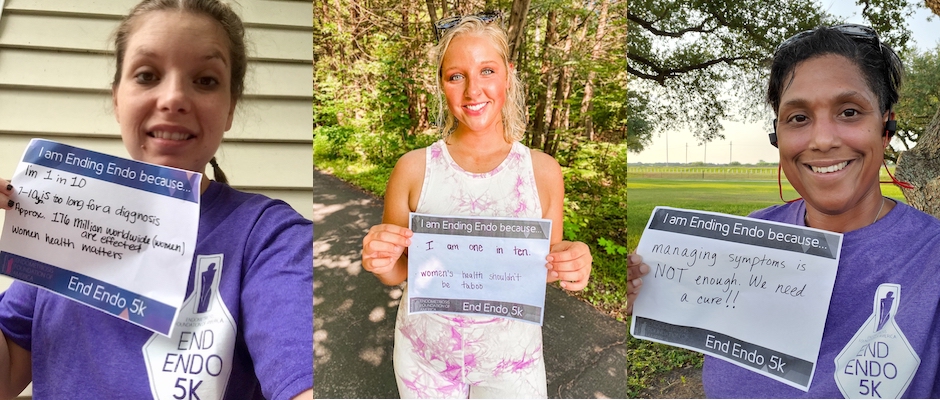 Last weekend marked the first ever End Endo 5K and we are overwhelmed by our community's generosity and support. Together we raised over $15K from hundreds of supporters, and are still going strong to surpass our fundraising goal.
Team EndoFound hailed from Alaska to Florida and Canada to Texas. Whether in state parks or on routes in the shape of an ovary with growths, folks completed their 5Ks by running, walking, as well as roller skating, horseback riding, and kayaking. Parents, children, siblings, partners, pets and friends participated, some with endo and some in honor of individuals with endo. Team EndoFound went above and beyond to complete the End Endo 5K despite the rain, wildfires in California, and COVID-19 restrictions, as well as endo flares and pain.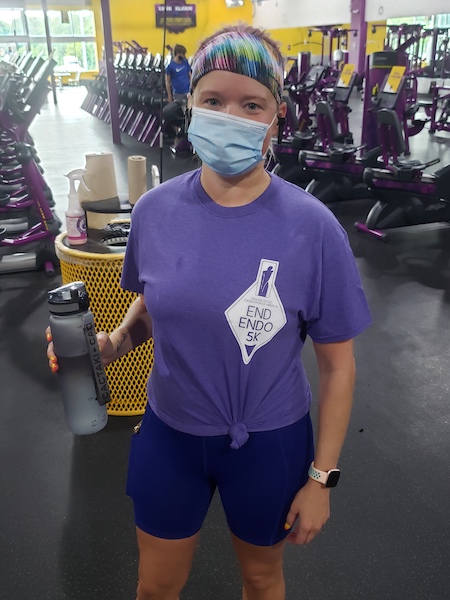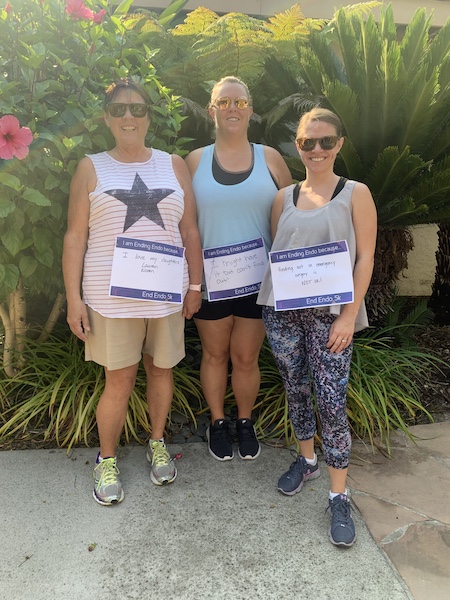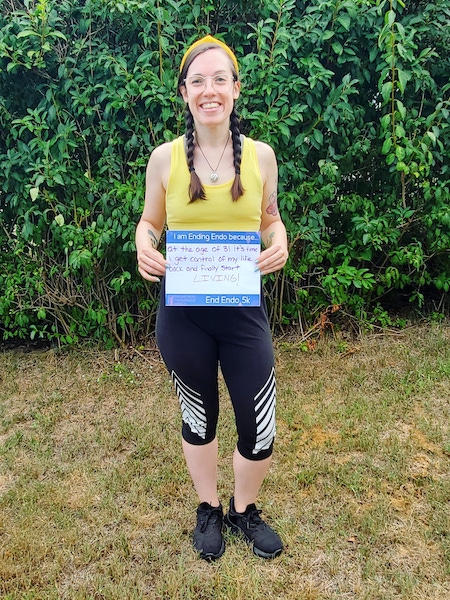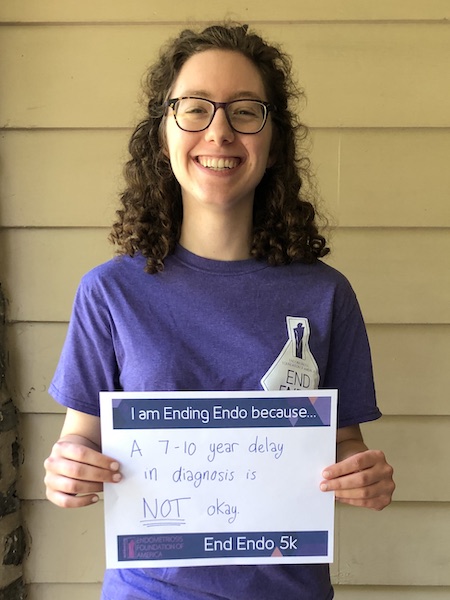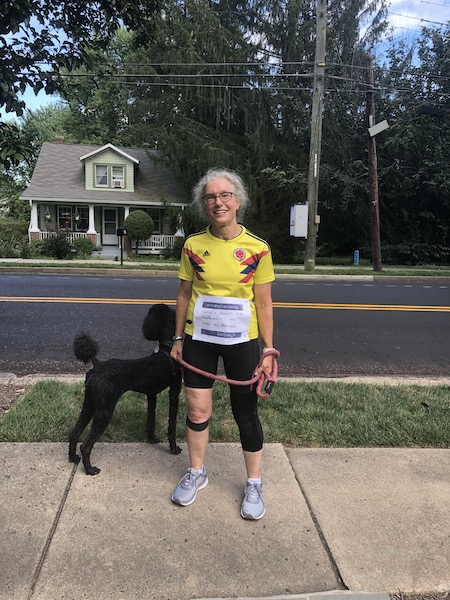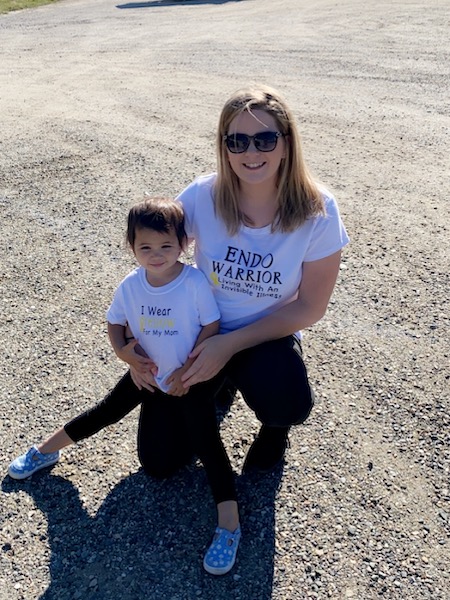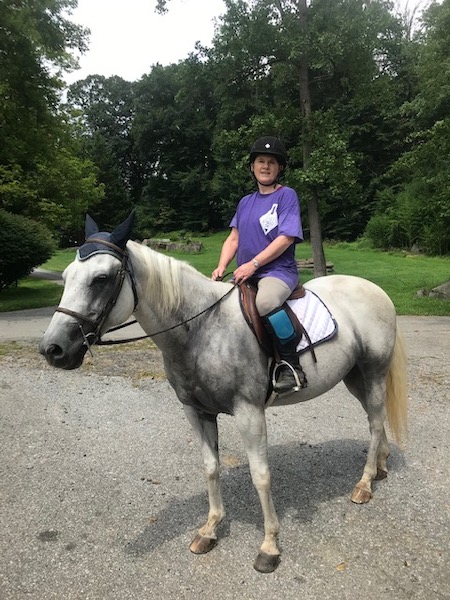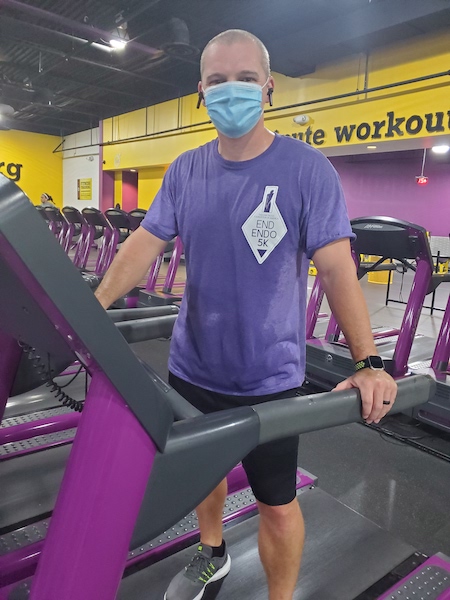 We launched the End Endo 5K when the TCS NYC Marathon, one of our major fundraising sources, was cancelled due to the COVID-19 pandemic. Fundraising is vital to the foundation's ability to fulfil its mission: to increase disease recognition, provide advocacy, facilitate expert surgical training, and fund landmark endometriosis research. This mission is all the more important in a time when so many individuals with endometriosis have been unable to access the care they need due to COVID-19. This year, endometriosis care has been critically affected by the COVID-19 pandemic. Surgeries and in-person doctor appointments have been postponed leaving many individuals to suffer without treatment and some without diagnosis. Delayed IVF treatments have caused hopeful families unprecedented stress. Students aren't in the classroom receiving critical endometriosis education and may go years without proper diagnosis.
Each person who spreads the word about endometriosis can reach people who have never heard of the disease, people who may be struggling with symptoms but have never found answers for their pain. Thank you to everyone on Team EndoFound who participated, spread the word about endometriosis, and got moving for this debilitating disease that so affects so many individuals. And thank you to everyone who supported our team. Without you, our team wouldn't have been able to have the impact they did to raise critical funds for cutting-edge endometriosis research, an online endo EduKit, and advocacy efforts on the local and federal level.
Save the date for our next End Endo 5K on November 1st in lieu of the cancelled NYC marathon. We can't wait to cheer you on.
To make a donation to Team EndoFound, please follow this link. Every dollar we raise will be matched dollar for dollar by an anonymous donor.