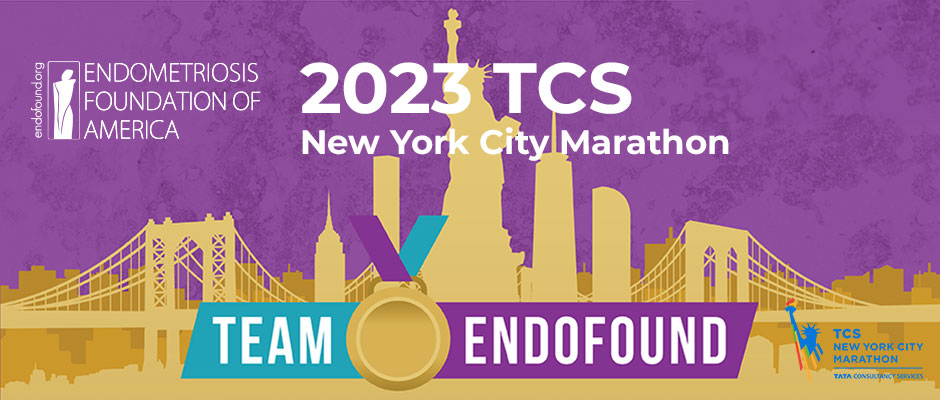 Each of the 51 runners for Team EndoStrong in the Nov. 5 New York City Marathon has been asked to raise $4,000 for EndoFound. Sarah Austin brought in the most donations for last year's marathon with more than $13,000, and she expects to exceed that this year.
"I'll be more aggressive," Austin said, as she became emotional discussing it. "I ask myself what I can do, and this is something I can do."
Austin's tears stemmed from the thought of her daughter, Trinity Graves, who took her own life on Aug. 23, 2021, at the age of 18.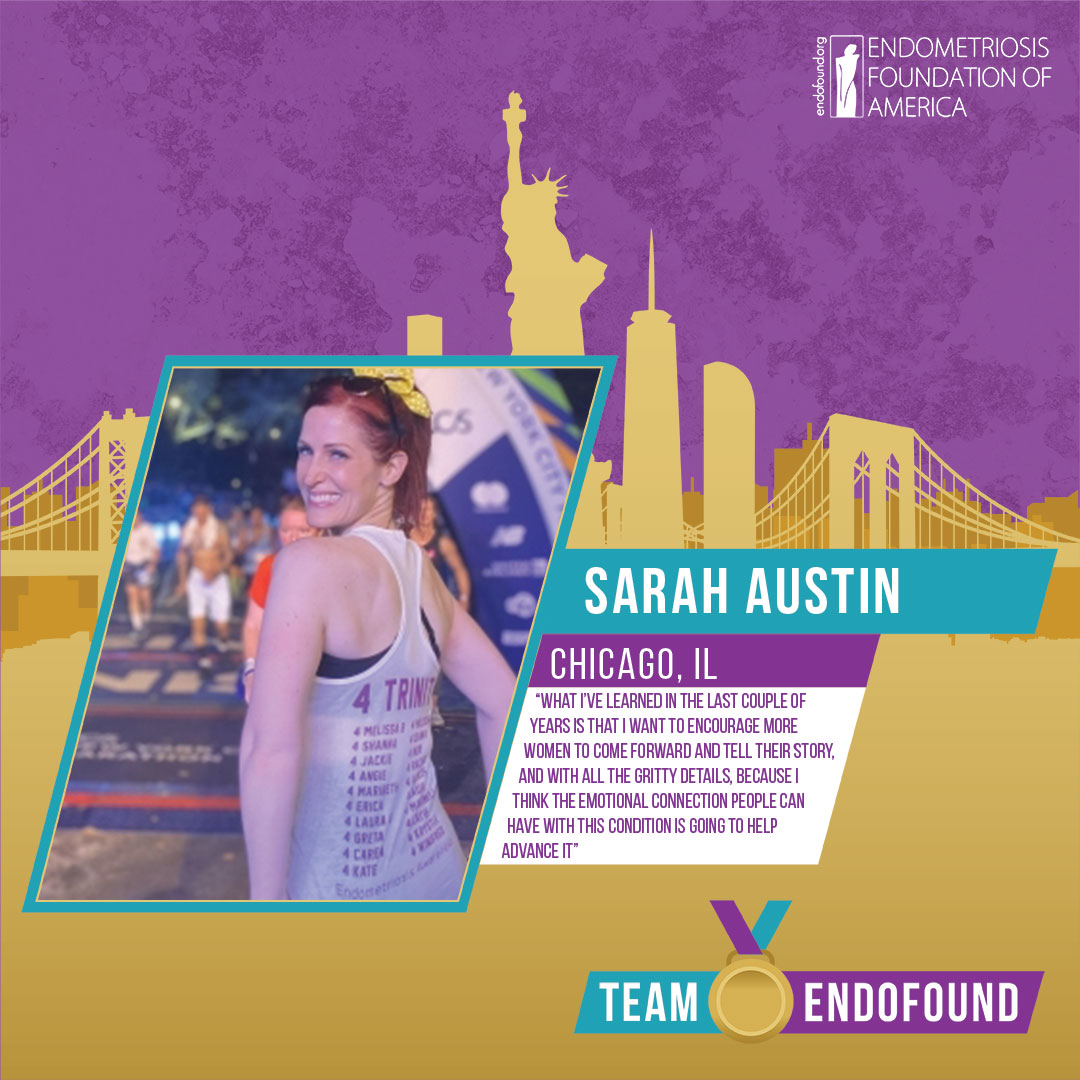 Click Here To Support Team EndoFound Runners
Trinity suffered from debilitating pain for four years from endometriosis and adenomyosis. The diseases caused her to miss so much school that she had to repeat ninth grade. She was examined by a dozen medical professionals throughout high school, including gynecologists, adolescent health physicians, gastroenterologists, and mental and behavioral health clinicians, who Austin said were "insensitive, minimizing, and dismissive."
Since Trinity's death, Austin's mission has been to tell Trinity's story to educate people and save other women from having to suffer the way Trinity did.
"What I've learned in the last couple of years is that I want to encourage more women to come forward and tell their story, and with all the gritty details, because I think the emotional connection people can have with this condition is going to help advance it," Austin said. "It will also help women in that miserable diagnosis journey—which can take years and years to identify—figure out what they may be suffering from much sooner."
Last year's marathon was the first Austin had ever run. She's been involved with EndoFound in several other ways since then, including with the foundation's ENPOWR project to educate youth about the disease. She serves as a Chicago representative for EndoFound and has an invitation from the board of Chicago Public Schools, which has more than 320,000 students, to discuss implementing ENPOWR's curriculum into their high schools.
"I have a heart for that because that was Trinity's struggle," Austin said. "I hate when this ugly disease is described as a painful period—that statement dismisses all of it. This isn't just about a menstrual cycle; it takes over their insides. I've had a hard time looking at it in the face because it just makes me more aware of my daughter's journey, and she didn't have a voice to articulate it. She always felt like a burden. I think we were told three times that she was too young to have endometriosis."
But as difficult as it is to talk about, Austin will continue to be her daughter's voice. Running in the world's largest marathon in a few months is another way to do that.
"By telling Trinity's story, which is my own little space in the world, I've had so many women come to me and tell me their story," Austin said. "A lot of women carry this and don't talk about it because it's so personal. Someone will resonate with these stories when these women tell them, and that's why I continue to tell Trinity's story."
To read more about Trinity Graves, click here.
To contribute to Sarah Austin's New York City Marathon run for EndoFound, visit https://give.endofound.org/fundraiser/4822217.