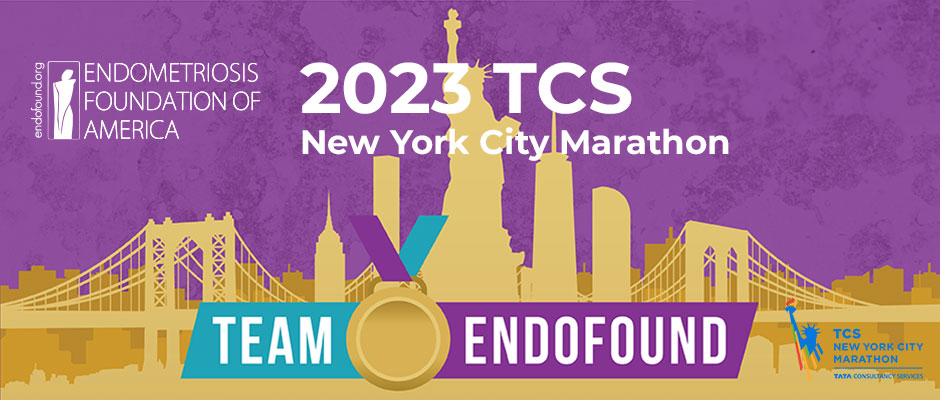 Dana Sellitto is 37 years old and has had endometriosis symptoms since she was a teenager, yet she was just diagnosed with the disease, along with adenomyosis, this past summer.
"I was diagnosed on June 19 and had surgery on July 28," Sellitto said. "When they took out the stitches on August 3, I finally thought, I'm good! This is over! I'm in the clear! Oh my gosh, was I wrong."
In late September, she found a lump in her breast. This after having a partial mastectomy in 2021 to remove precancerous cells. While awaiting test results, Sellitto was hit with severe abdominal pain reminiscent of what she'd felt before her endometriosis surgery. She returned to the doctor for an ultrasound.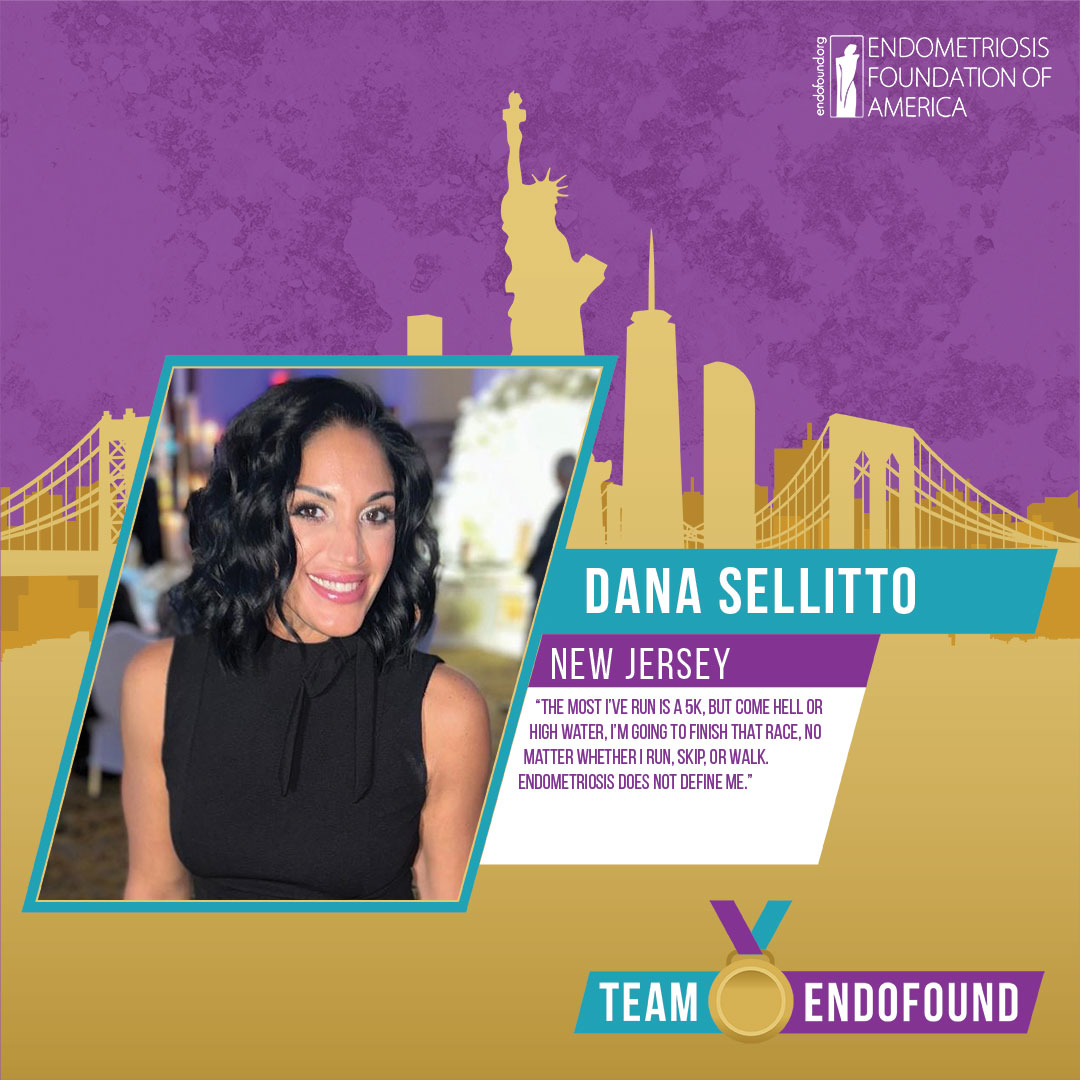 Click Here To Support Team EndoFound Runners
"In the ultrasound room, they have paintings on the ceiling, and there was a tile that said, 'There are so many reasons to be happy; big journeys begin with small steps.' I just kept looking at that and saying, 'Okay God, show me the way.'"
That faith and positive attitude led her to join EndoFound's Team EndoStrong, more than 50 women and men who will run the New York City Marathon on Nov. 5. The goal is to raise more than $200,000 for the organization, which Sellitto credits for providing her with information and giving her hope after suffering for more than 20 years.
"I've always had terrible cramps and periods, and I went through so many different doctors," she said. "None of them helped me. They'd say, 'You have a urinary tract infection; here are your meds,' and send me on my way."
On her birthday this year, Sellitto decided this would be the year things would turn around for her. But a week later, she felt more winded than usual after a jog.
"I came home, collapsed, fainted, and was taken to the hospital," she said. "They found a cyst but determined that the problem was another UTI. They sent me home, but I said to myself, No, I don't feel good. I know my body, and this isn't a UTI."
Sellitto went to her chiropractor, also a good friend, who agreed with her that something more serious could be wrong. He pushed her to get bloodwork done.
"He's really the reason why I finally got to the root of the problem, and his positivity and motivation ever since are big reasons why I've been able to navigate everything through today," she said. "I don't even know exactly what the bloodwork results were; all I remember is that the levels were off."
Sellitto then went to her general practitioner, who she said couldn't believe the hospital had released her after she'd fainted. The general practitioner referred her to a pelvic surgeon.
"The pelvic surgeon was so thorough," Sellitto said. "He told me, 'I won't know for sure until I get in there, but I can tell you right now that you don't have a UTI. This is endometriosis.'"
The surgery confirmed severe endometriosis, especially around the bowels. Sellitto also had adenomyosis, and the surgeon wanted to do a hysterectomy, but Sellitto wasn't ready for that. She also refused an IUD because she wanted to have more children.
"In hindsight, not getting the IUD was the anxiety and fear taking over," Sellitto said. "I have a beautiful seven-year-old boy who is my world, and I realized I needed to look at him as my focal point. Sometimes you worry about what you don't have and lose sight of what you already have."
She returned to her surgeon for an IUD, though he wasn't sure Sellitto could handle the procedure so soon after the endometriosis surgery.
"I said, 'I don't think you realize who I am. I'm Wonder Woman! I got this! I can do it!' So I put on Ed Sheeran, got myself into a calm state, and rocked it."
Two hours after the procedure, Sellitto felt like a new person.
"I picked up my son from school, took him to dinner, and was feeling on top of the world," she said. "But I'll tell you—even if I hadn't felt that good, I will never let my son see me struggle. He needs to know that his mom is the strongest woman in this world."
A few days later, Sellitto found the lump in her breast, which brings her to today. While doctors determine a course of action, she continues to be strong for her son with an attitude that's as positive as ever.
"I read, journal, meditate, and align myself with an amazing support group," Sellitto said. "Pain has brought me to my knees, but I feel like that's the best time to pray."
Through it all, she's training for the marathon the best she can.
"I'm an athlete, and athletes find ways to get through things," she said. "The most I've run is a 5K, but come hell or high water, I'm going to finish that race, no matter whether I run, skip, or walk. Endometriosis does not define me."
She also continues to run her business in Hackensack as a hairstylist and makeup artist with her mother.
"People always tell me that I look great, I look amazing, but they have no idea the hell I've been through," Sellitto said. "Broken & Beautiful by Kelly Clarkson is my anthem. Tomorrow will come, I'll fight, and I'll be fine. No matter what life throws at me, I cling to my faith, family, friends, and coworkers, who are a second family to me. And with that support, I'll get back up and start again."
To contribute to Dana Sellitto's New York City Marathon run for EndoFound, visit https://give.endofound.org/fundraiser/4959773.