Thank you for registering for the International Patient Conference 2021.
The Path Towards A Cure:
Connecting Patients with Science
Please check your email for instructions to log in to the event lobby and access the Zoom sessions.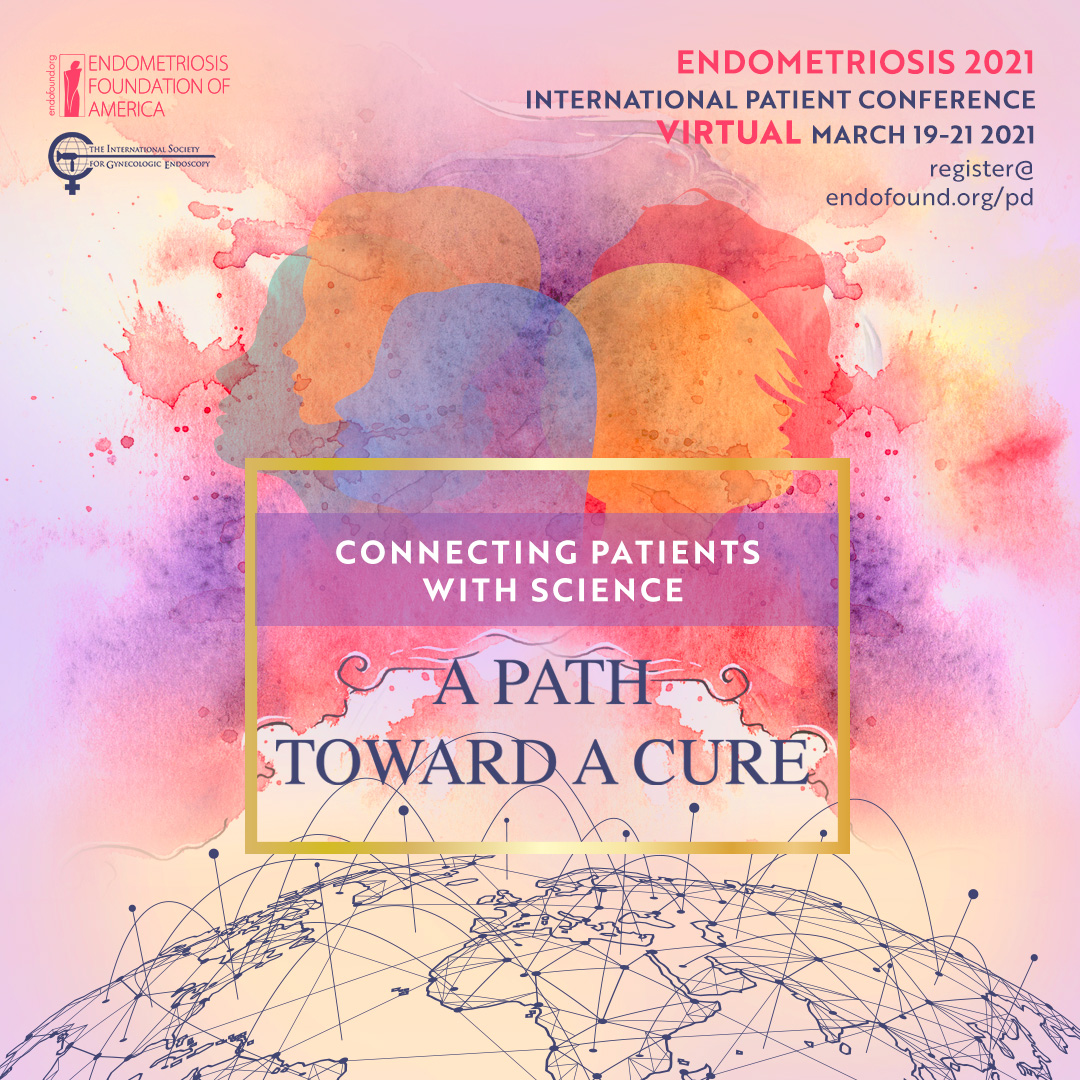 Endometriosis care has been critically affected by the COVID-19 pandemic and individuals with endometriosis are seeking support and information now more than ever. Please consider a donation of $25 today so EndoFound can continue offering accessible education and awareness programs like this one.
In Good Health,
Endometriosis Foundation of America
conference@endofound.org