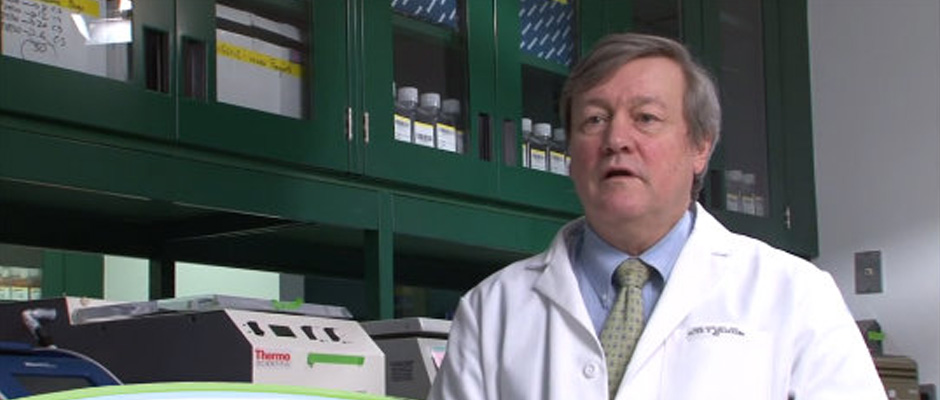 The Endometriosis Foundation of America congratulates Peter Gregersen, MD, head of the Robert S. Boas Center for Genomics and Human Genetics at The Feinstein Institute for Medical Research at North Shore LIJ on receiving the prestigious Crafoord Prize for his genetic research in the area of rheumatoid arthritis. The prize was awarded on May 2, 2013 at a Prize Award Ceremony at The Royal Swedish Academy of Sciences in the presence of H.M. King Carl XVI Gustaf.

Dr. Gregersen and two collaborators, Robert Winchester, MD, professor of medicine in the Division of Rheumatology at New York Presbyterian Hospital, and Lars Klareskog, MD, a professor at Stockholm's Karolinska Institute, were honored for their discoveries concerning the role of different genetic factors and their interactions with environmental factors in the pathogenesis, diagnosis and clinical management of rheumatoid arthritis," the Royal Swedish Academy of Sciences said in announcing its Crafoord Prize in Polyarthritis.
"The knowledge acquired by the 2013 Crafoord Laureates opens new possibilities for the prevention and better treatment of rheumatoid arthritis. Their focused detective work has resulted in a hypothesis that the disease arises from the interplay between genetic inheritance and environmental influences," the Royal Academy said of Drs. Gregersen, Winchester and Klareskog. "According to this premise, joint problems from rheumatoid arthritis may start in another part of the body: the lungs.
Endofound is honored by a new collaboration between its founding board member Tamer Seckin, MD and Dr. Gregersen. Endofound has awarded a $100,000 grant to Lenox Hill Hospital for Dr. Seckin to develop the Endometriosis Tissue Bank with Dr. Gregersen and The Feinstein Institute for Medical Research. This is a ground breaking study, the first ever research protocol examining tissue directly affected by endometriosis, and how genetics and other biological factors could predispose a woman to this disease and to other gynecological diseases and disorders such as ovarian cancer and infertility.