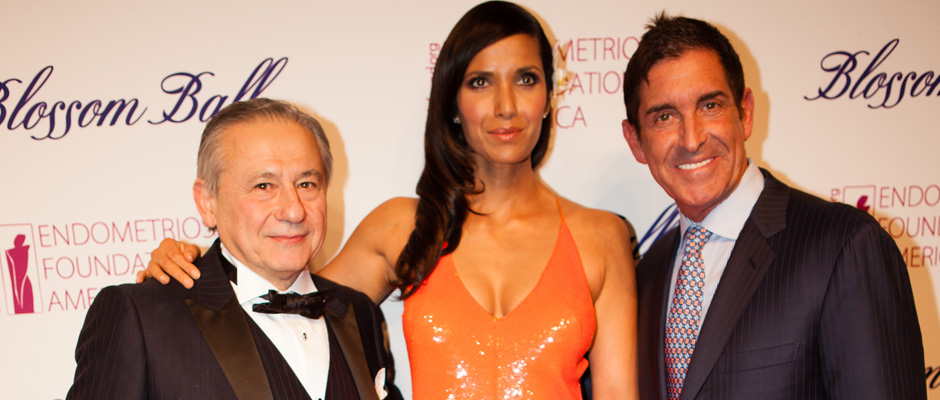 Held on a beautiful April evening at Cipriani 25 Broadway, the seventh annual 2015 Blossom Ball brought together friends, colleagues, and patients to raise funds to support Endofound's mission. Together our generous supporters helped Endofound raise over $190,000 through ticket sales, donations, and the Endo Auction. This year's guests included Russell Simmons, Christian Slater, Norman Reedus, Joel Schumacher, and Andy Cohen, and included personal messages from Lena Dunham and Hillary Clinton!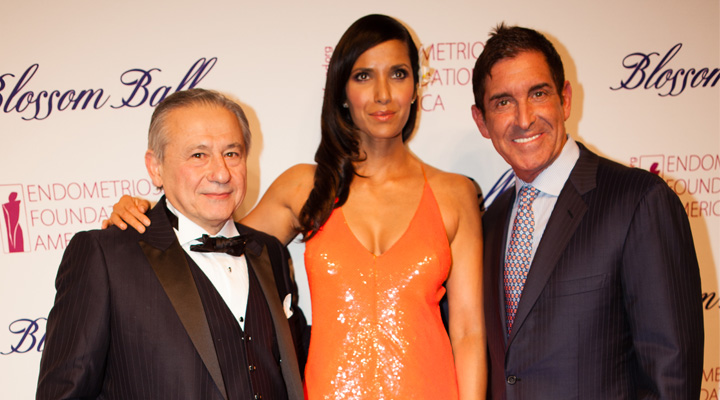 Click here for More videos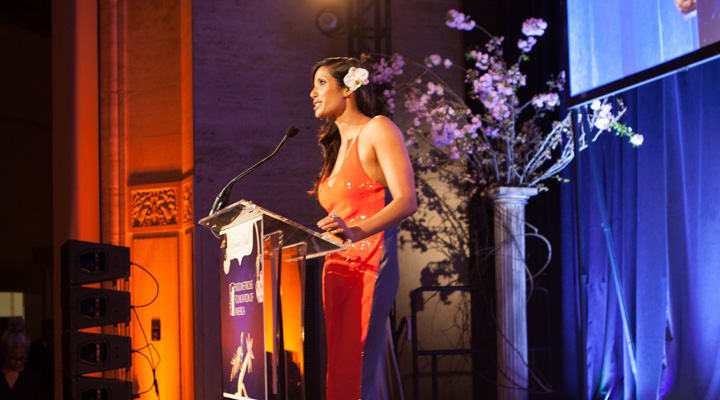 Hosted by co-founders, Padma Lakshmi and Dr. Tamer Seckin, the Ball kicked-off with a recap of Endofound's recent achievements, including an announcement that Senator Jeffrey Klein of the Bronx successfully secured funding within the state's budget for Endofound's ENPOWR Project for the third consecutive year.
The Ball celebrated women living with endometriosis and the practitioners working to improve their lives, namely, honoring Dr. Ronald Batt and Dr. Robert Taylor with the Endofound's Harry Reich Award. The night's program also featured 17-year old Diana Baldo who shared her personal experience with the disease and the importance of spreading awareness to promote early diagnosis among young women.
The Endo Auction led by the renowned auctioneer, Nicholas D. Lowry, gave donors an opportunity to directly support Endofound programs such as The ENPOWR Project, the ROSE Study, and its annual Medical Conference. Norman Reedus pitched in by auctioning a slow dance with the lucky winner, while Christian Slater offered to record the highest bidders outgoing voicemail message. Both items were quickly sold for over $1,000.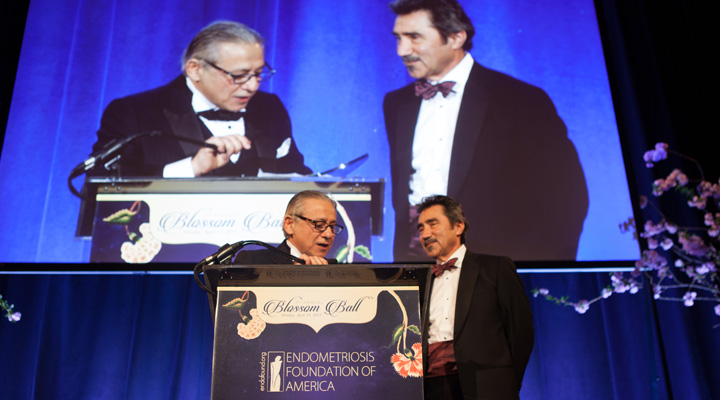 The night's festivities capped off with dancing as performances by Red Barat and DJ Miles Robbins led guests to dance the night away. Endofound is so grateful to all that supported and attended this year's Blossom Ball. It was a huge success and will allow Endofound to continue making strides toward improving the lives of the endometriosis community.
Thanks To:
Padma Lakshmi, Aziz Ansari, Tyra Banks, Daniel Benedict, David Chang, Andy Cohen, Tom Colicchio, Lena Dunham, Kesse Tyler Ferguson, Deborah Harry, Jolie Hunt-Potter, Angelica Houston, Kristen Kish, Emeril Lagasse, Debi Mazar, Lakshmi Menon, Justin Mikita, Bridget, Moynahan, Emma Myles, Luca & Oluchi Orlandi, Ujjwala Raut, Andrew Saffir, Susan Surrandon, Joel Schumacher, Mary Alice Stephenson, Gail Simmons, Alek Wek