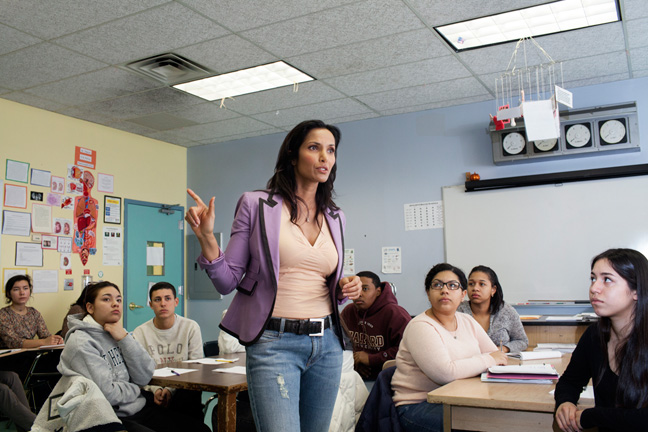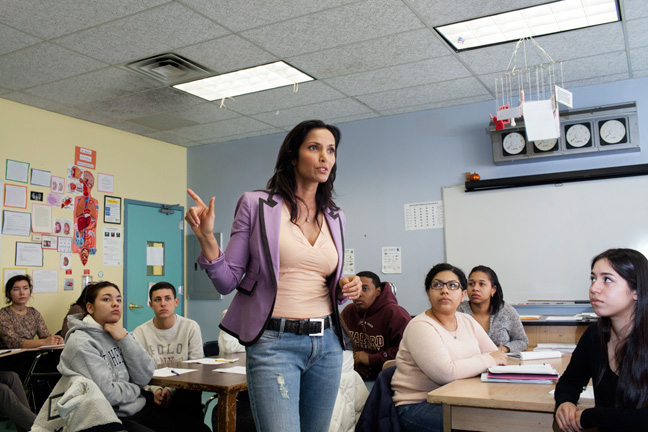 The ENdometriosis: Promoting Outreach and Wide Recognition (ENPOWR) Project is the EFA's school- and community-based endometriosis education program. ENPOWR arms young people to serve as advocates for their own health, and
to navigate a challenging healthcare landscape. Specifically, ENPOWR teaches adolescents about the signs, symptoms, and treatment of endometriosis, and encourages young women to seek early diagnosis and timely intervention when appropriate.
2015 showed tremendous growth for The ENPOWR Project. The EFA has positioned Health Educators across New York State to canvas new areas. However, ENPOWR's demand and the need for widespread awareness far exceed its current capacity. To address this, the EFA is now working on expansion plans to bring ENPOWR's vital education to adolescents throughout the US! In the coming months we will be seeking engaged volunteers who are interested in being involved with this. Please be on the look out for our emails!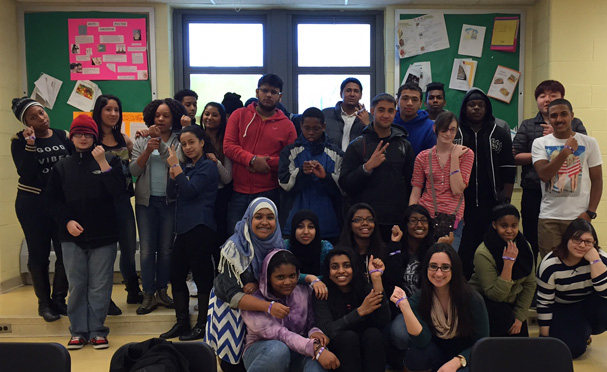 To cap off a wonderful year, we have included staff and administrator feedback regarding The ENPOWR Project's positive effect on their school!
Since the visit, one student was diagnosed with endometriosis and many students were wearing the purple wristbands bands helping to spread awareness. The visit was such a success and I was so happy to be involved.
Teacher, Bronx
The ENPOWR Project is bringing light to a concern so that many teenagers can spread the word to their family members and friends. I will be passing this information on to my fellow colleagues as a resource to have you attend their schools as well. I look forward to more ENPOWR presentations in the near future.
-Guidance Counselor, Bronx
My Mom and Dad have been trying to help me, but the doctor told me it was just menstrual sickness. Now I can tell them and the doctor more about what could be the issue for me.
-14 year old female
Overly painful cramps are abnormal and help should always be sought when there is pain. The sooner it's caught, the better!
-Male student
We would like to thank our wonderful volunteers, presenters and supporters for their commitment to yet another successful year for the ENPOWR Project! Without you, this would not be possible!