Pinar Kodaman, MD PhD
Associate Professor of Clinical Obstetrics, Gynecology & Reproductive Sciences; Director, Advanced Endoscopic Reproductive Surgery Program; Director, Reproductive Endocrinology and Infertility Elective
Pinar Kodaman, MD, PhD, is a reproductive endocrinologist and infertility specialist with a focus on fibroids, endometriosis, uterine anomalies, and other gynecologic issues that can cause infertility. She is the director of the Advanced Endoscopic Reproductive Surgery Program at the Yale Fertility Center, where she treats many of these conditions with minimally invasive surgery. "My goal is to optimize a woman's reproductive potential, if that is important to her," she says.
To reassure patients, Dr. Kodaman prepares individualized treatment plans. "Once we figure out the problem, they decide how to proceed with me as their reproductive advisor," she says. "Some patients want to be aggressive, while others start with lesser therapies. It's important to listen to the patients and understand which direction they want to go, and at what tempo."
Dr. Kodaman says she was inspired to become an obstetrician-gynecologist because of her late father, who was an Ob/Gyn. "I always admired his work ethic and dedication to his patients. I was quite young when he passed away, but I knew I would follow in his footsteps," she says, adding that she enjoys treating patients over the course of their reproductive years. "It is very rewarding to treat the underlying conditions medically and surgically and then help these women to conceive if they need assisted reproductive technologies". She adds, "Getting to meet the babies at the end of this process is the icing on the cake!"
Dr. Kodaman is an assistant professor of obstetrics, gynecology and reproductive sciences at Yale School of Medicine.
Virtual Medical Conference 2020:REOPERATIVE ENDOMETRIOSIS Pinar Kodaman, MDYale Reproductive Endocrinology and Infertility (USA)Tailored IVF protocols for Endometriosis patients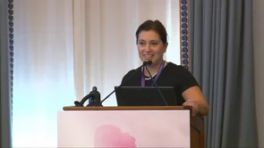 Pinar Kodaman, MD - Endometrioma: Timing of surgery vs. IVF Scientific SymposiumAdvancing the Science and Surgery of Endometriosis Monday and Tuesday, April 19, 2016The Union Club, New York Thank you. Thank you for the opportunity to present…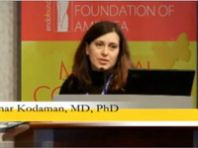 Pinar Kodaman, MD, PhD: Thank you very much for inviting me to speak here today. It is an honor to be here. Today my talk will focus on endometriosis and implantation failure. I will briefly review the known mechanisms of implantation…