The Mission
At PeriodNow.org, a program of the Endometriosis Foundation of America (EndoFound.org), we believe a world without period poverty and endometriosis is possible! By partnering with companies, nonprofits and individuals, we seek to provide menstrual hygiene products to those in need while educating them about endometriosis.
At the core of the EndoFound mission is our commitment to tackling stigmas concerning menstruation. It's by talking about menstrual health, particularly our periods, that we will shorten the 7 to 10-year-delay in diagnosing endometriosis. We will make sure that no girls or women ever go without feminine hygiene products. Period talk is not taboo. We need to embrace it and discuss our periods with honesty and transparency.
There are still too many women that don't even know what endometriosis is. Period equity lies at the core of women's public health.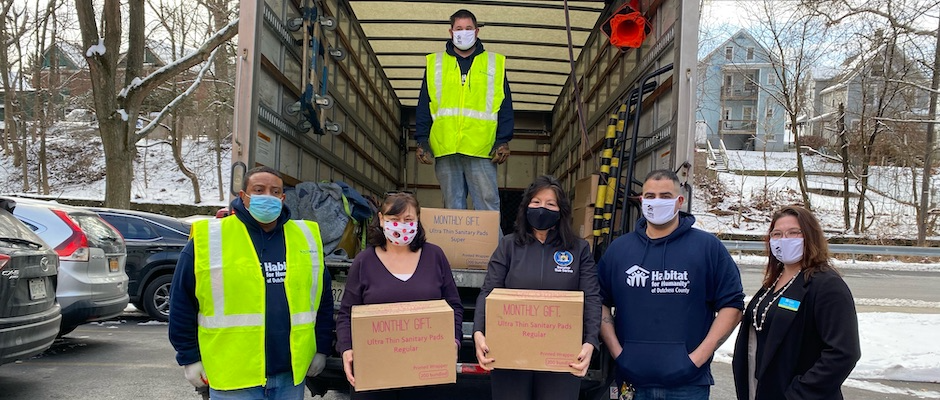 The Endometriosis Foundation of America (EndoFound) was co-founded in 2009 by Padma Lakshmi, author and TV host/executive producer of "Top Chef," and Tamer Seckin, MD., an endometriosis specialist and women's reproductive health advocate.
EndoFound strives to increase disease recognition, provide advocacy, facilitate expert surgical training, and fund landmark endometriosis research. Engaged in a robust campaign to inform both the medical community and the public, the EndoFound places particular emphasis on the critical importance of early diagnosis and effective intervention while simultaneously providing education to the next generation of medical professionals and their patients. Click here to learn more.