The Endometriosis Foundation of America strives to increase disease recognition, provide advocacy, facilitate expert surgical training, and fund landmark endometriosis research. Engaged in a robust campaign to inform both the medical community and the public, the EFA places particular emphasis on the critical importance of early diagnosis and effective intervention while simultaneously providing education to the next generation of medical professionals and their patients.
Endometriosis is a disease of the female reproductive system that affects approximately 1 in 10 women worldwide. Endometriosis occurs when the endometrial cells, or uterine lining cells, exist outside of the uterus.
Read More
---
Co-founder of the EFA Padma Lakshmi talks about how her own personal suffering with the disease led her to start the foundation with excision surgeon Dr. Tamer Seckin, the first doctor to ever put a name and a cause to Padma's suffering.
Read More
---
Funded primarily by New York State as part of the NYSDOH Teen Health Awareness Campaign, The Endometriosis Nation Promoting Outreach and Wide Recognition (ENPOWR) Project educates adolescents about endometriosis ...
Read More
---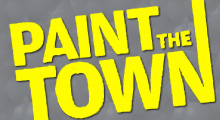 It's March, and that means it's Endometriosis Awareness Month! In honor of this, the EFA is holding its first-ever "Paint the Town Yellow" Endo Challenge. During this important time dedicated to raising global awareness for endometriosis, the EFA has set a goal of raising $15,000.