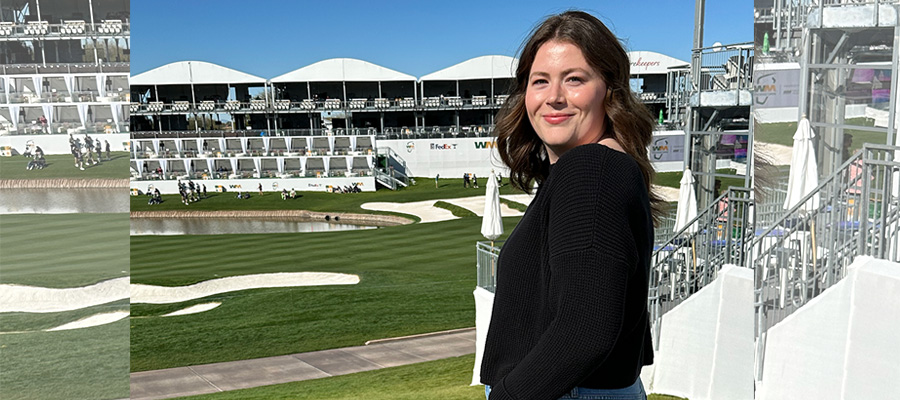 This month is Endometriosis Awareness Month and Women's History Month. With this, the timing couldn't be better for me to share my story.
I have had painful menses for about ten years, with the most prominent pain in my lower back, and it's worsened with time. Midol, Ibuprofen, Acetaminophen, and Aleve all stopped working long ago. The first time I went to a gynecologist, I provided my family history, including my mother's endometriosis and her getting a hysterectomy at 21. I also shared my concern about possibly having endometriosis due to severe back pain during menses. I was reassured that the pain was likely related to a retroverted uterus, and I was encouraged to continue over-the-counter pain medications.
Since that appointment several years ago, I have continued my regular wellness check-ups and pap smears and have managed my monthly pain the best I could. As an ICU nurse, there have been times when I have almost left my shift early or considered calling off, but I always pushed through. Last October, I made an appointment to evaluate irregular menses. I'd been irregular for two months in a row, an abnormality for me. My provider ordered labs, an ultrasound, and an MRI. The ultrasound and MRI showed a large ovarian cyst on the left side that would need removal.
I scheduled my surgical consultation with the surgeon in the same practice as my gynecologist. During my surgical consultation, the surgeon said my left ovary and maybe my left fallopian tube would need to be removed. I left the office in tears. I wondered about my future fertility, how such excessive measures were necessary for a cyst, how I could afford time off from work, and how I would manage my graduate school coursework. Around this time, in November, I also developed daily nausea that over-the-counter medications couldn't fix.
Luckily, I work for the best hospital system in the US and booked a second opinion with a gynecologic surgeon at the hospital where I am employed. Despite having to take the appointment virtually from the locker room at work during my break, the surgical consult could not have been better. The surgeon was compassionate, confident, and thorough. She answered all my questions and ensured that I was comfortable moving forward. Best of all, she thought she could remove my cyst and leave both ovaries and fallopian tubes. I shared with her my family history of endometriosis and menses pain. The surgeon felt it would be good to assess for and excise any endometrial tissue while performing the cystectomy. I was thrilled! I scheduled my surgery for just after the new year with the understanding that if any symptoms of ovarian torsion were to arise, I would need to go to the ER and likely have emergency surgery to save the ovary and fallopian tube.
I made it to surgery day with no unforeseen events. I was the first case on Wednesday, January 11, 2023. My father was with me. We arrived at 5 A.M. and checked in. I was taken to pre-op, where the kindest nurses prepped me. I can't emphasize enough how comfortable the entire team made me feel. There was no anxiety or fear. My favorite part—my entire team was all women (happy Women's History Month!), from the nurses to the anesthesiologist to my surgeons. The surgery took roughly three hours, and the cyst and a significant amount of endometrial tissue were removed. I woke up in PACU and learned I'd been there for 45 minutes. Shortly after, I sat up in a chair with minimal pain. I was then moved to the next stage PACU so my dad could come back. I had been tearful talking with my dad after discovering I had endometriosis. I was upset at being in pain for so long. Finally, I was going home pain-free.
Following surgery, I was off work for four weeks and on light duty for two weeks. I was bloated and uncomfortable the first week. I had a tough time bending down to put on socks, but bless my dad for walking with me three times a day and putting my socks and shoes on for me that week.
I had my follow-up appointment with my surgeon on January 17, and she showed me photos from the procedure and what she found. She also discussed my pathology report, which led me to ask what I could expect in the future, what it meant to have stage three endometriosis, what pelvic congestion was, and whether I would have difficulty getting pregnant one day. My surgeon put me at ease and answered everything. My first period post-op was the worst it had ever been, though I was told to expect that. The second one post-op was better, with the pain lasting about three days. During the rest of my time off work, I focused on staying active and nourishing my body to promote healing.
I'm feeling great in my second week back to work full-time, though I'm still processing everything. I suspected I had this disease for years, yet it took until now—at 26 years old—for someone to confirm it. I know the future may be uncertain, but I am sincerely grateful for the support from my care team and dad. I am so comfortable knowing I have an incredible specialist when I need her.
To those questioning or struggling—trust yourself! Don't be afraid to seek a second opinion, and know you are not alone!
Niki Hamm BSN, RN, CCRN, TCRN
Editor's note: Would you like to contribute to EndoStories? Click here to learn how to submit your work.
*Patient stories submitted to EndoFound.org are the patient's views, not necessarily those of the foundation. All testimonials are from real patients, may not reflect the typical patient's experience, and are not intended to represent or guarantee that anyone will achieve the same or similar results.