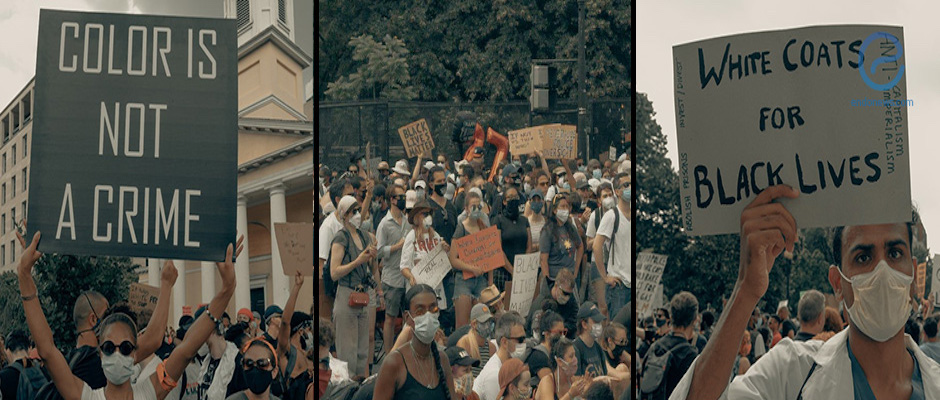 Endometriosis is vastly under-funded and continues to be an incredibly difficult disease to diagnose and treat. Black and Indigenous individuals and people of color (BIPOC) with endo face these barriers to receiving proper diagnosis and treatment in higher numbers. Addressing this is the first of many steps towards change in the medical community.
The Endometriosis Foundation of America believes that strong change is needed to address the issues that the Black community faces in healthcare in the United States. We recognize that racism is a public health and women's health crisis. We are initiating dialogues to build partnerships to change how healthcare, particularly endometriosis care, is provided to LGBTQIA and BIPOC individuals. It's past time that the medical community is inclusive at a root level and the disparities in healthcare and endo treatment that the LGBTQIA community and BIPOC individuals face must change.
You can find research articles that highlight the racial and ethnic disparities in endometriosis care, as well as organizations that are working towards racial justice in public and women's health below. To view our LGBTQIA resource hub for endo patients, visit this page. In addition, we'd love to hear about other resources that folks have found helpful. Please email info@endofound.org if you'd like to share.
Racial and Ethnic Disparities in Endo Treatment
Early theories about endometriosis and race suggested that the disease had higher incidence among white, middle-class women and was almost nonexistent among Black women. Unfortunately, the consequences of this myth continue to this day. Today, Black, Indigineous, and POC individuals face more barriers to receiving proper endo diagnosis and treatment. We want to help change this disparity, and we'll start by sharing the research articles that highlight it.
EndoNews, a subscription newsletter of EndoFound, covers recent research from around the world on endometriosis. Because research articles are often protected by a paywall, EndoNews provides objective summaries of these articles in order to make this critical information more accessible. Given our mission to share the research articles that highlight the racial and ethnic disparities in endometriosis diagnosis and treatment, EndoNews will be covering one of these articles each week. Below, you can find the EndoNews summaries of the research articles we've compiled. We will be regularly updating this page as EndoNews covers more of these articles each week.
We've also included a few more research articles which EndoNews has not yet covered:
Resources for Equity in Women's Health
EndoFound believes it is necessary to spotlight organizations and resources that enact racial and social justice in public health and women's health. Below you can find some of the many organizations that are working towards change in women's health.