About Our Partners: Femstrate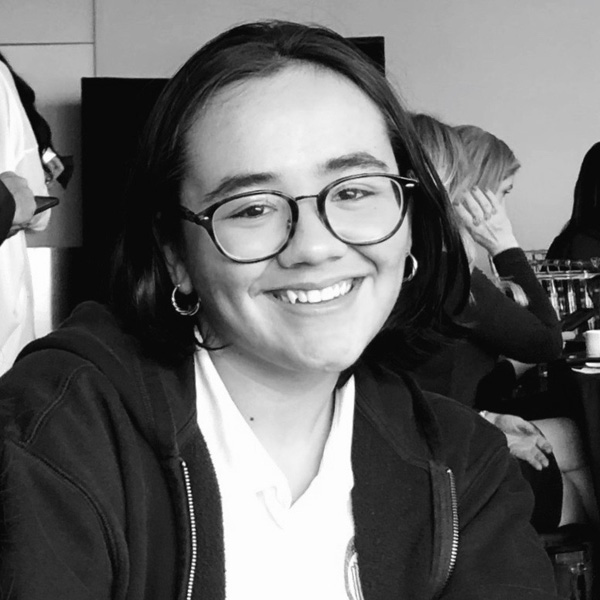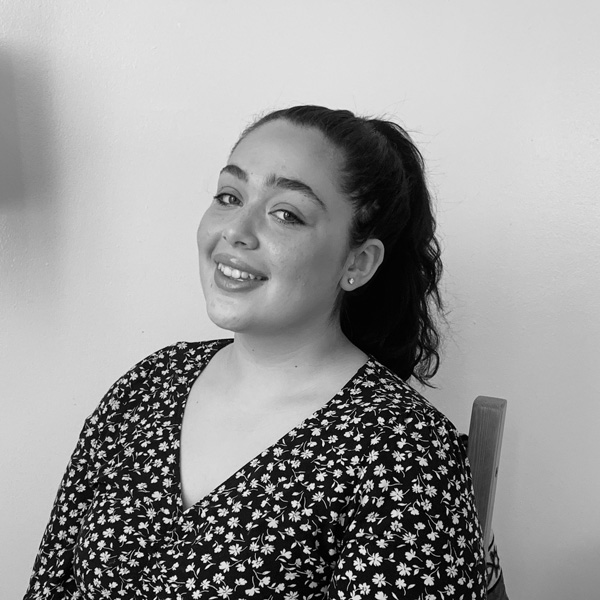 Femstrate is excited to partner with the Endometriosis Foundation on the PeriodNow! Initiative. Our mission is to bring menstrual equality to every school in New York City and beyond, particularly during the COVID pandemic. We are Mya Abdelwahab and Nicole Soret, two juniors at The Young Women's Leadership School of Astoria, who started Femstrate to tackle period poverty.
While personally we have always been lucky enough to access the menstrual products we need, we know this is not true for many of our peers. Many students at our school are struggling to secure the products they need at this time. A large majority of them live in Elmhurst, the epicenter of COVID, therefore leaving their homes for monthly products poses a risk to themselves and their families.
This is a fearful and chaotic time for Queens residents, and lacking products should not be an added burden. Our passion comes from recognizing the privilege of having consistent access to menstrual products; we hope to give the same privilege and feeling to every girl in our community.
We attend a school with over 60 cultures, where the stigma of periods often permeates many of our student's communities, leaving some girls silent and vulnerable. Our all-girls school promotes a culture of sisterhood, and we feel a sense of responsibility for giving a voice to those that don't feel able.
When we first began researching period poverty, we quickly realized schools are often the first supplier of feminine products for students in need as food stamps cannot be used to cover the cost of these items. We believe no one should have to go without these products in the same way that no one should have to go without food or shelter.
We are lucky to live in one of the few states that have legally supported our mission by passing a state law that ensures all students have access to free period products; however, at this time, it is more important than ever to supply students with these essential products. It was important to us that New York City fulfilled this promise to its students by providing free period products to those in need. For eight weeks, these items were sitting in nurses' offices and supply closets in NYC schools, and access to them simply meant creating a channel for distribution.
On April 6th, the Femstrate initiative called on New York City to utilize all 400+ Meal Hub sites to begin handing out free period products. We proposed that students in need could pick up a free pack of 20 pads or tampons with their meals to support their monthly cycle. In order to accomplish this, we wrote a letter to the Mayor that outlined our plan of action. Our letter gained support from Assemblywoman Catherine Nolan, Congresswoman Grace Meng, Assemblywoman Aravella Simotas, Congresswoman Carolyn Maloney, and State Senator Julia Salazar.
With their support we were able to successfully connect with the NYC Department of Education and pads and tampons are currently being distributed at 211 of the Meal Hub sites. If you are in need of these products, there is a link on the DOE"s website and all of our social media accounts where you can find a site nearest to you. We are still currently working to have the DOE provide these products at all 400+ sites.
Given the ongoing public health crisis, and the astronomical number of people who have suddenly become unemployed, many people are in need right now. We quickly realized we wanted to directly help our community, and we created a plan to help people within our communities. We have partnered with four food distribution sites (LIC Relief, Queens Together, Woodside/Sunnyside COVID Relief Sites, and the Connected Chef) to help us distribute period products to people in need throughout Astoria and Long Island City. Together, in partnership with PERIOD. The Menstrual Movement, we will be able to supply pads and tampons to over 2,200 people across our four partner sites. We hope they will begin distributing our products as early as next week.
We are also working on expanding our initiative to Chicago and Los Angeles. They are currently experiencing similar situations to New York City right now and are heavily impacted by COVID-19. We want to ensure that every person in need gets free menstrual products, which can be done by supplying Meal Hub sites with pads and tampons, most of which already have these products stocked. It is just a matter of distributing the products, in the same way New York City is doing.
If you'd like to help Femstrate on our journey, you can follow us on Instagram and Twitter (@femstrate). Sharing our work with your peers is the best way to show support for us and our initiative! Your contribution will allow students to manage their periods hygienically and confidently. We are also here for you and want to hear your experiences, please share your stories with us over social media.
After the pandemic is over, our hope for the future is to have the DOE supply pads and tampons during the summer months. Schools already hand out food during the summer and we want them to add pads and tampons to their distributions so that all students can have a care-free summer. Femstrate does not only want to help New York City students but students all around the state and eventually the country. In order to do so, we hope to persuade other states to add a statewide law providing free menstrual products in schools to their legislation.