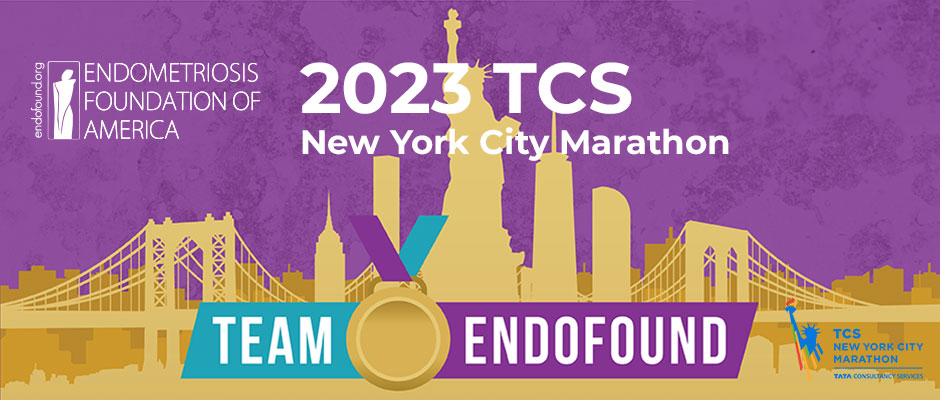 In 2021, more than two decades after experiencing her first endometriosis symptoms at age 10, Kelly Parker was finally diagnosed with the disease. On Nov. 5, she will run the New York City Marathon—her first-ever full marathon—with cysts that have been causing significant pain throughout her training.
"I anticipate it may take me seven hours to finish, but I don't care. I'm going to finish," Parker said. "My goal is to see a cure in my lifetime and for the generations of women behind me so they don't have to face this disease. Running 26.2 miles is hard, but not as hard as someone telling you that you might not be able to have children."
Parker will be one of more than 50 women and men on EndoFound's Team EndoStrong running the marathon with a goal of raising at least $200,000 for the foundation.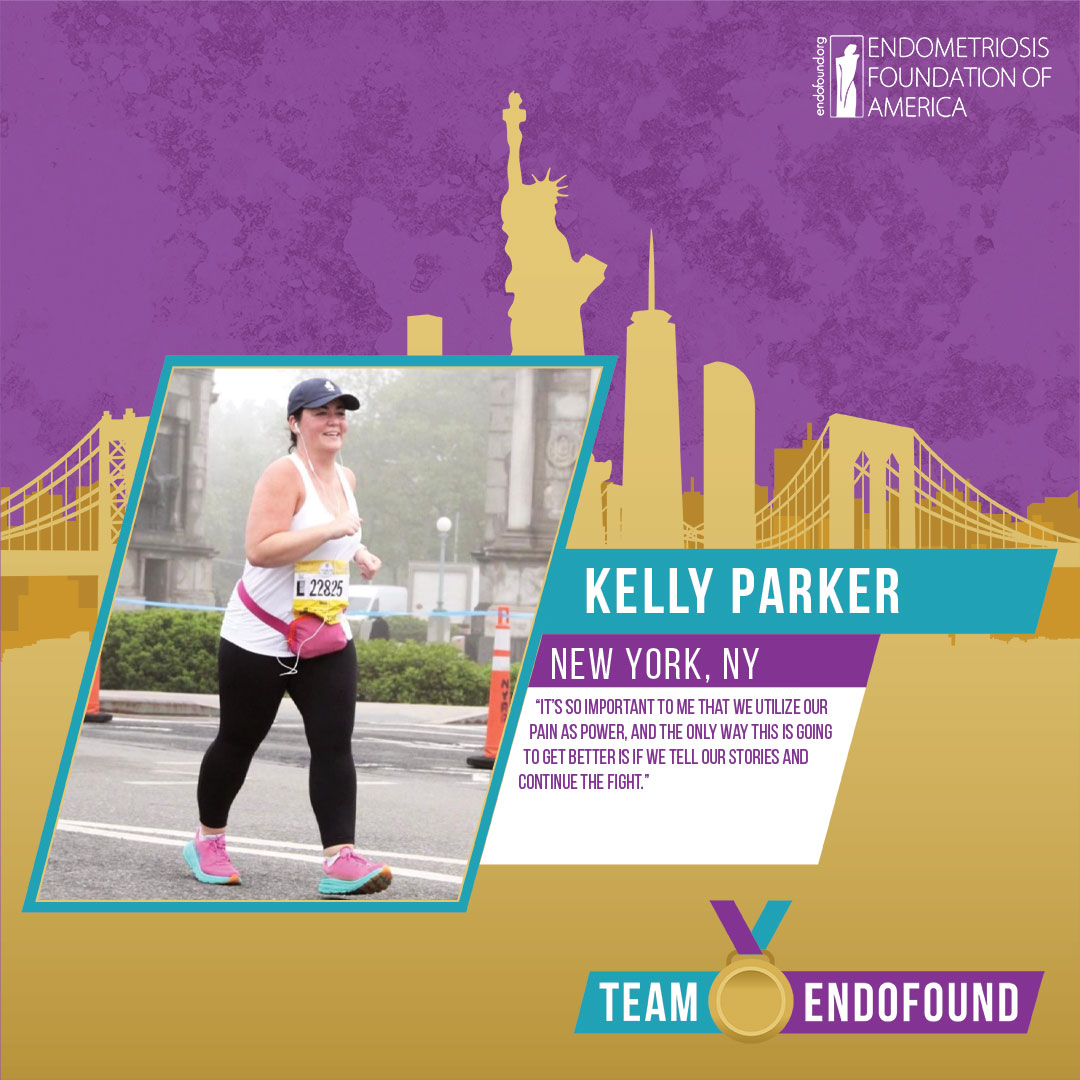 Click Here To Support Team EndoFound Runners
A tech entrepreneur and native New Yorker, Parker's early symptoms included severe pain and vomiting that caused her to miss significant time from school and work.
"I went to an all-girls high school and knew that my situation was different from what my friends experienced," Parker said. "A lot of the things I faced were before social media, technology, and other resources that are out there today."
Parker's condition became progressively worse beginning in her mid-20s. She said there were times when the pain was so severe that she chipped her teeth from clenching them and would see stars. Doctors couldn't explain what was wrong, some even telling her the pain was in her head, leaving Parker desperate for solutions. While researching potential causes, she tried anything she could find.
"I even sent away for a pain sensor they sold in Canada that wasn't available in the US. It was supposed to help with cramps," Parker said. "That was the kind of stuff I was doing."
She had four surgeries from her mid-20s through her early 30s to remove polyps and cysts, but nothing eased the suffering. Not until a doctor sent her for an MRI in 2021 did she learn that endometriosis could be the cause. She was officially diagnosed soon after, during her fourth surgery.
"They found endo so severe—behind my kidneys, in my bowels, and in other areas around my stomach—that the doctor had to conservatively operate to not damage my other organs," Parker said.
They also told her there was no cure, the pain would get progressively worse with age, and she likely wouldn't be able to have children.
"I cried every day for a year after that," Parker said. "I was so beyond depressed."
While the surgery brought some relief, it was fleeting.
"The pain was back just a few months later, and that's how it's been since," said Parker, who has had two more surgeries since being diagnosed. "I always explain to people that it's like a used car. Something breaks every few months, and you're either in the hospital or the doctor's office. And any fix you do is going to be temporary. I can't buy a new body."
While Parker contemplates her next move heath-wise, she's turned her situation into something positive. She's become an advocate by participating in endometriosis support groups and raising money for a cure. The marathon is her latest undertaking, and it's a significant one.
"I'm going to be running the race with 4.5 cm cysts that have been giving me significant pain throughout my training, and I have to train around my period entirely," she said. "But running definitely helps me clear my mind. I also have parents, doctors, friends, women in support groups, siblings, and other family members who all know how hard this has been for me and have been so supportive."
No matter how challenging her journey continues to be, she's determined to win at every turn.
"It's so important to me that we utilize our pain as power, and the only way this is going to get better is if we tell our stories and continue the fight," Parker said. "I'm looking forward to a great run and being part of this EndoFound team."
To contribute to Kelly Parker's New York City Marathon run for EndoFound, visit https://give.endofound.org/fundraiser/4834684.