LOTTE NEW YORK PALACE WELCOMES
ENDOMETRIOSIS FOUNDATION OF AMERICA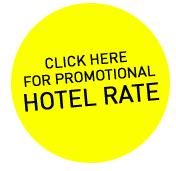 Lotte New York Palace warmly welcomes October 27-28, 2017attendees to join us from October 27-28, 2017.

Attendees of Endometriosis Foundation of America will receive a special group rate of $329.00 for Superior accommodations. This conference rate is available through October 6, 2017.

Known for its impeccable service and spacious accommodations, Lotte New York Palace offers beautifully appointed rooms featuring spectacular views of iconic St. Patrick's Cathedral and Rockefeller Center, or the East River. Situated on Madison Avenue, the landmark hotel is within steps of Midtown Manhattan's prestigious business and shopping areas, and just a short walk from Central Park and Broadway's Theater District.

We look forward to welcoming you to the hotel.

If you would like to arrive prior to October 27, 2017 or extend your stay past October 28, 2017, please call the Reservations Department at 1-800-NY-PALACE (1-800-697-2522) for information on prevailing room rates.